Showing 1-10 of 28 articles.
Published on Tuesday, October 20, 2020
Fall is here, and with that comes some care and maintenance for your yard. Fall may seem like it's finally time to take it easy, but ignoring your lawn this time of year might mean long-term damage. It's important that your lawn gets all the nutrients and proper care it needs so it can survive through the winter season. Learn why fall cleanup in Michigan areas like Macomb, Chesterfield, and nearby areas is necessary, and the ways you can hurt your lawn if you...
---
Published on Friday, October 09, 2020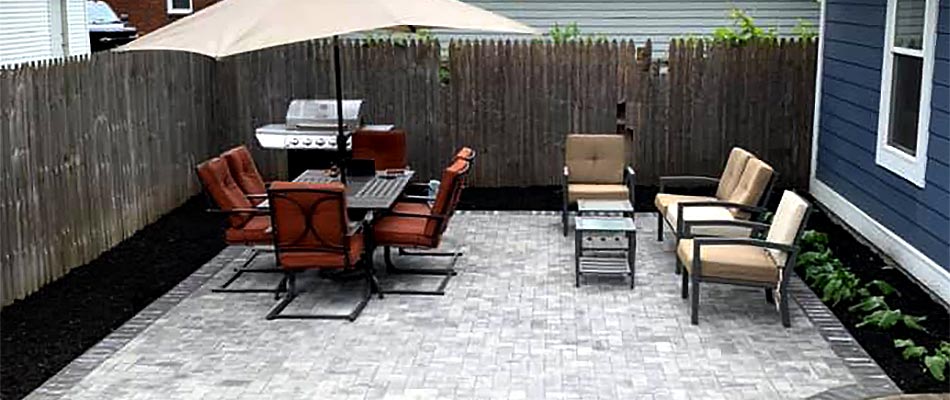 Paver patios are a popular hardscape addition for home properties. They provide a clean, outdoor seating area that adds instant appeal to a backyard landscape. That's why Big Lakes Lawncare was more than happy to design and construct, from start to finish, a paver patio for one of our customers in Macomb, MI. See how our talented team of contractors renovated our customer's backyard to be their new favorite hang out spot, and how we can help elevate the quality and appeal of any southeast...
---
Published on Thursday, September 03, 2020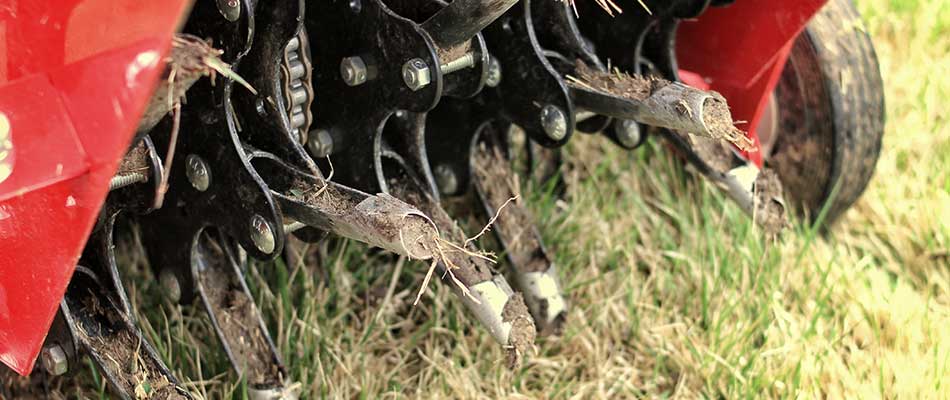 Why Aeration & Overseeding Services Are Effective in Fall As summer comes to a close in Macomb and surrounding Michigan areas, it's time to plan for aeration and overseeding services. When you aerate your yard, small soil plugs are removed to allow water, nutrients, and air to reach your lawns root system. After aeration is completed overseeding is the next step in rejuvenating your lawn. Overseeding after aeration allows the new seed to penetrate your soil for better...
---
Published on Wednesday, July 22, 2020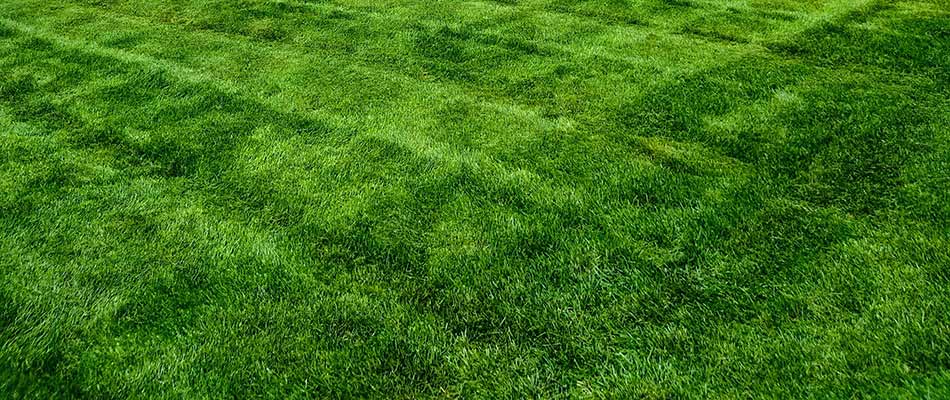 Mowing your lawn seems like a routine task, and in many ways, it is. But it still needs to be done properly, otherwise, the health of your grass can suffer immensely. At Big Lakes Lawncare, we have seen property owners make many mistakes when they mow the lawn, but there are some common ones that we see often. If you can follow our four rules for mowing lawns in Michigan areas such as Chesterfield, Macomb, Shelby, and nearby cities, then your grass should end up in good shape....
---
Published on Thursday, June 11, 2020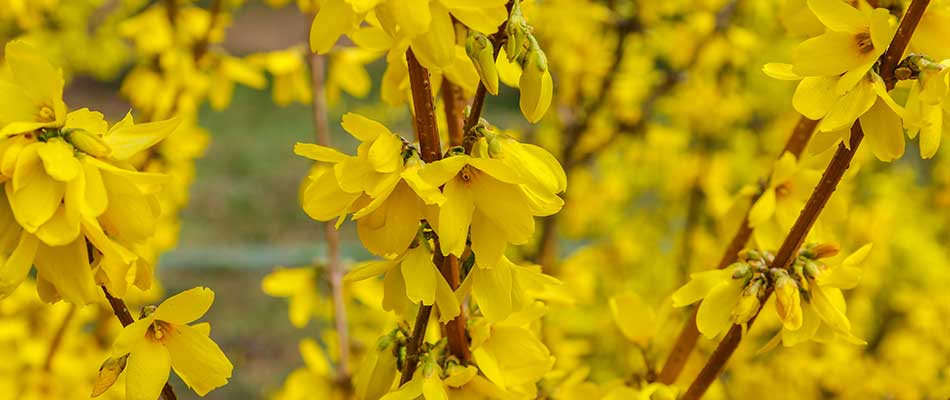 As spring moves into summer, the blooms on your spring flowering plants and shrubs will begin to die off and fall to the ground. When this happens, it means it is time to get them trimmed. Waiting too long can be disastrous for their health. Learn why you should trim spring blooming plants by the end of June in areas such as Macomb, Chesterfield, Shelby, and neighboring communities in Michigan. Six Common Spring Flowering Plants in Our Area When buds begin to ...
---
Published on Tuesday, May 14, 2019
Hello, it's Chester with Big Lakes Lawn Care. The question is, when do I start up my sprinkler system in the spring? The answer is, you start up your sprinkler system in the spring when the nighttime temperatures are staying above freezing. Generally in southeast Michigan, that's late April, early May. Be careful not to start up your sprinkler system too early, because if you do, you run the risk of having an overnight freeze that could damage the system. So again, late...
---
Published on Wednesday, March 13, 2019
Yo, what's up guys? It's Chester with Big Lakes Lawncare. Really quick, I'm going to talk to you about lawn mowing prices. We cut tons of lawns. That's our bread and butter, is cutting grass, and we cut hundreds, if not 1000 lawns every week by the time you're watching this video. The average price at our company is $29.97. That means we'll come in, we'll edge all the concrete, whip around all the obstacles, we'll mow the lawn in a...
---
Published on Wednesday, March 13, 2019
What's up, everyone? I just got a quick tip for you. This video is especially helpful for property managers, facility managers, business owners, purchasing agents. If you're getting a snow plowing contract, you better make sure that they guarantee repairing any sod damage in the spring. I just got a call from a lead up in Auburn Hills, and he said his sod's all torn up from his plowing company and he's looking for a bid. That should be included in the contract. ...
---
Published on Wednesday, March 13, 2019
---
Published on Wednesday, March 13, 2019
Hello. Chester Buczynski here, Big Lakes Lawncare. The question is how do I know when my new side lawn is ready to be mowed. There are a few ways to tell how your new sod is ready or when it's ready to be mowed, rather. The best test is to walk out into the lawn, grab a hold of some of it with your hands and tug on it. If it's firmly rooted and it's hanging on well then your lawn is probably ready to be mowed. If you can still lift the sod up it hasn't rooted fully...
---