Showing 1-10 of 140 articles.
Published on Wednesday, October 25, 2023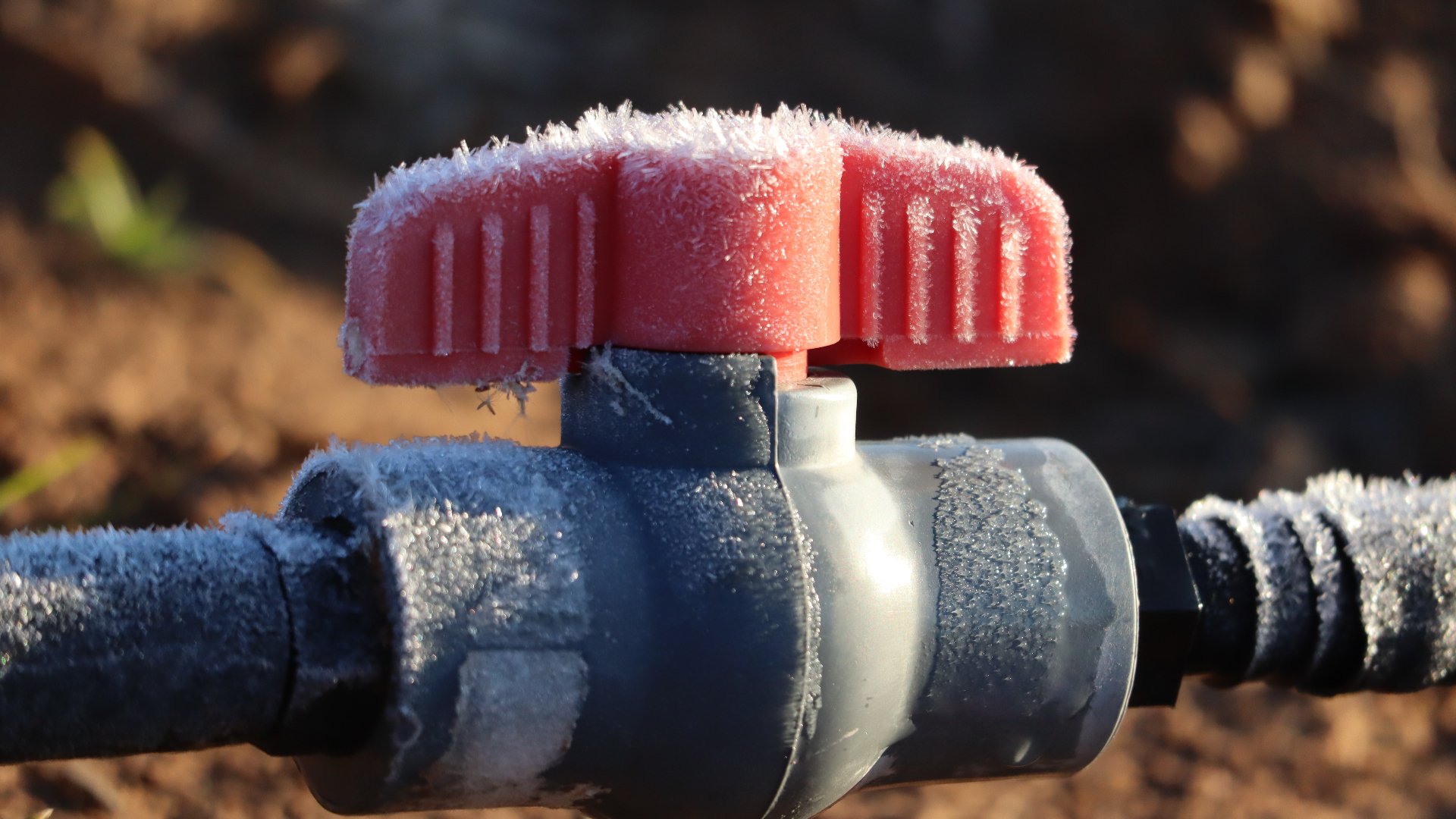 Winterization is crucial for your irrigation system in Michigan, as it involves shutting it down and preparing it for the winter season. If you fail to winterize it, it could lead to several issues. For one, any remaining water in the lines could freeze over, causing them to crack, break, or even burst. As a result, you'll have to deal with costly repairs in the spring. The best time to winterize your irrigation system is before the first frost, around September/October. However, you...
---
Published on Wednesday, October 25, 2023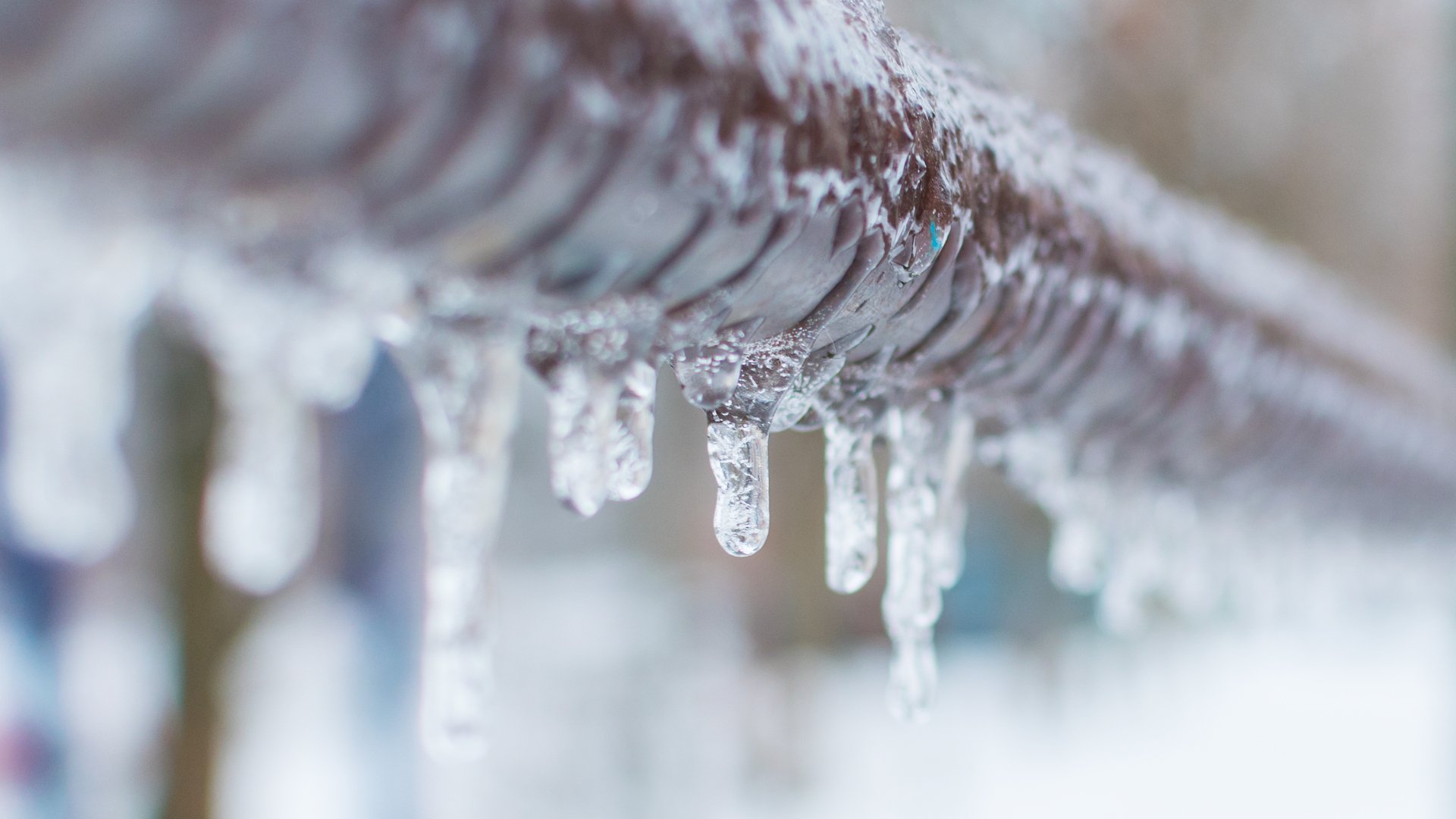 Your irrigation system plays a vital role in keeping your lawn and landscape in Michigan hydrated throughout the growing season. Because of this, you will want to ensure it stays in tip-top shape, which you can do by pairing irrigation winterization with a startup service! Winterizing your system will safely shut it down and prepare it for the winter, while startups involve bringing it online again in the spring. By pairing these two services, you can reduce damages and the need for...
---
Published on Thursday, October 19, 2023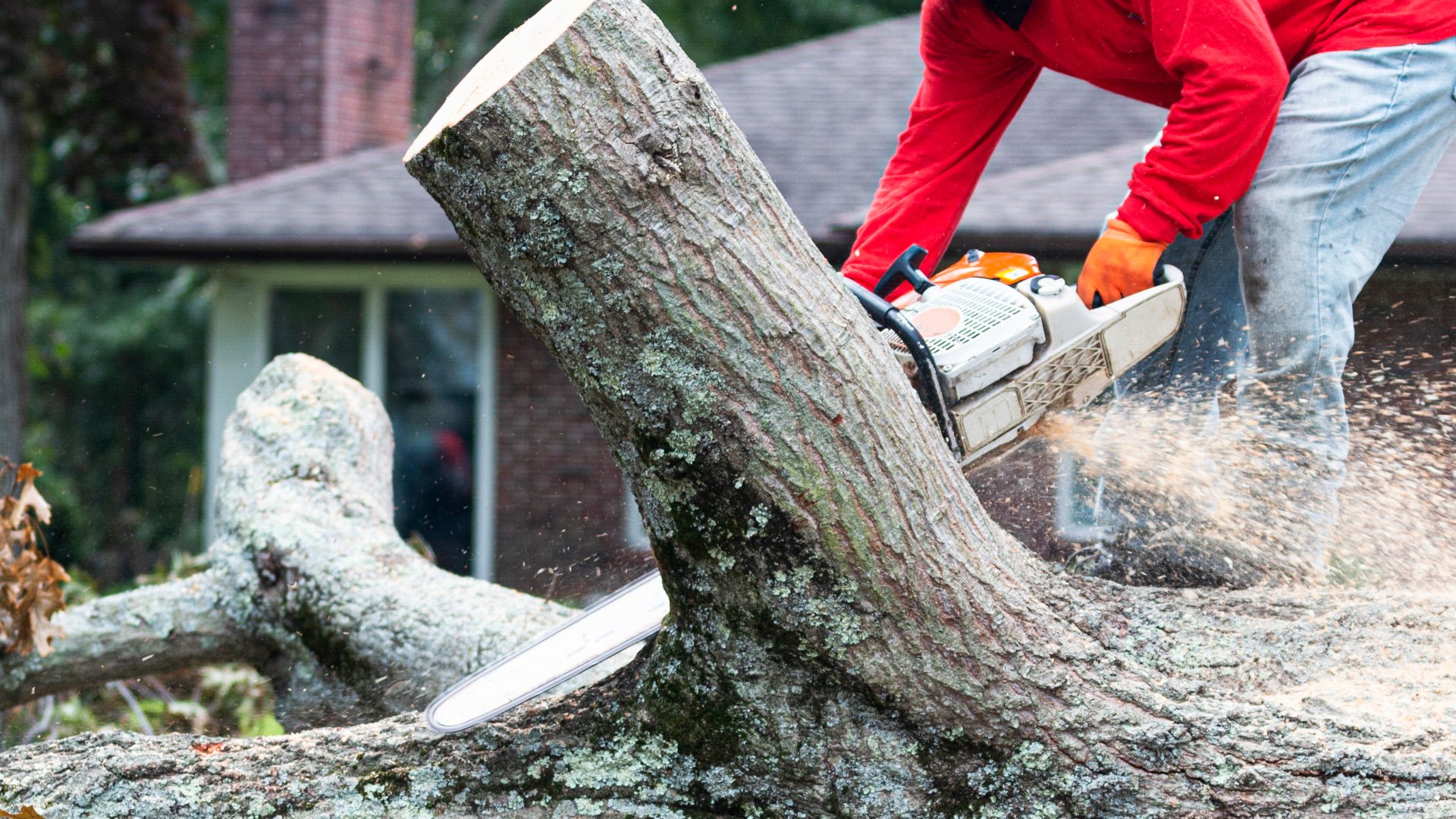 While trees are beautiful additions to properties here in Michigan, there are some instances when they will need to be removed. Some common situations where you may want to remove a tree from your property include if the tree is touching a power line or if it's severely damaged, infested with insects, or suffering from a disease. If you have a tree that is leaning over your home or business and could potentially fall on it, or if it's in the way of a new construction project, then...
---
Published on Thursday, October 19, 2023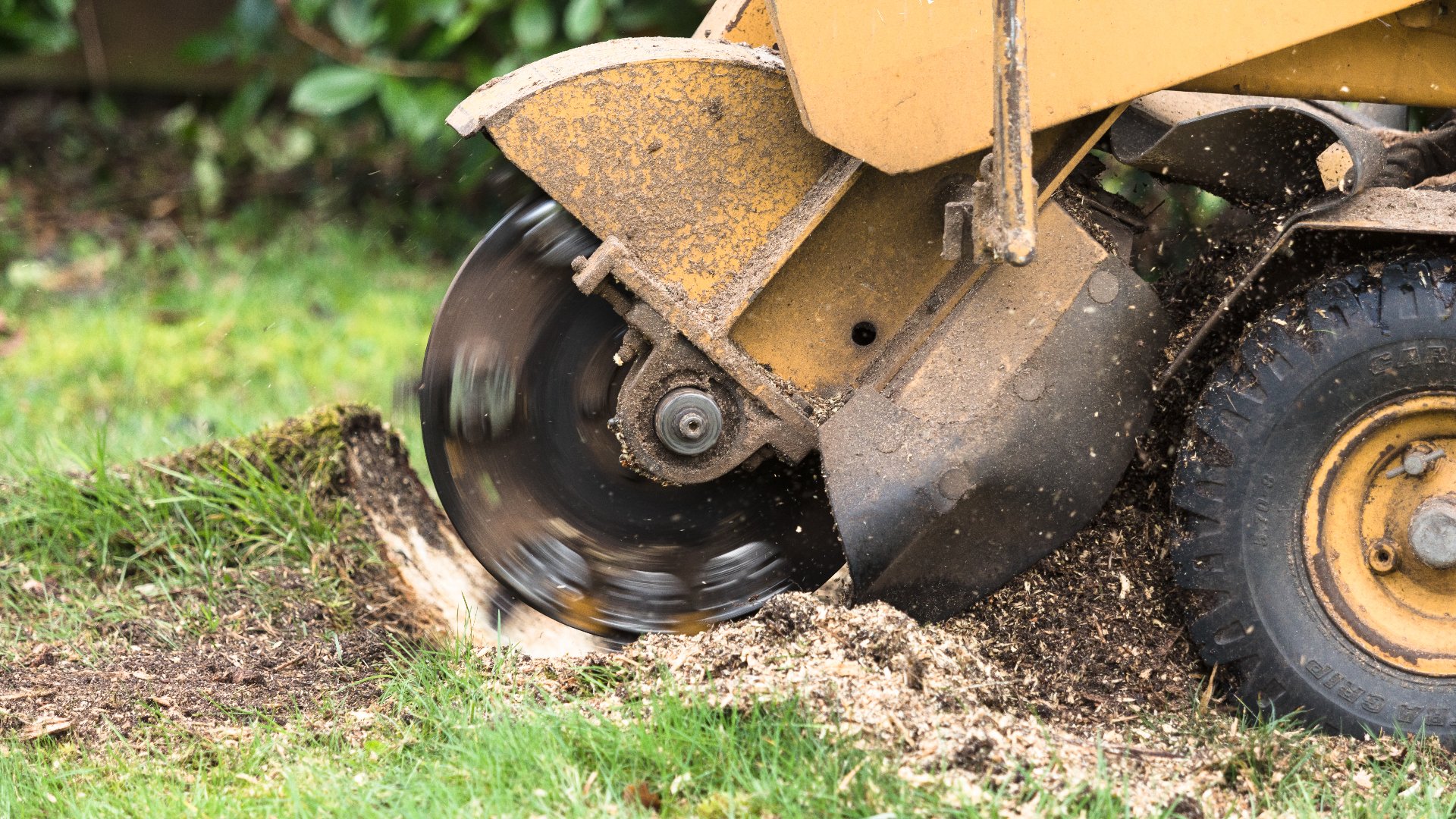 If you have a tree stump on your property in Michigan that needs to be removed, one of the best ways to get rid of it is by grinding it down. If you're considering hiring professionals to grind down your stump, you may be wondering how much it's going to cost. Well, the answer to the question isn't an easy one because there are many different factors that could determine the price of this service. The bigger the stump is, the more time-consuming it will be to grind it down,...
---
Published on Thursday, October 19, 2023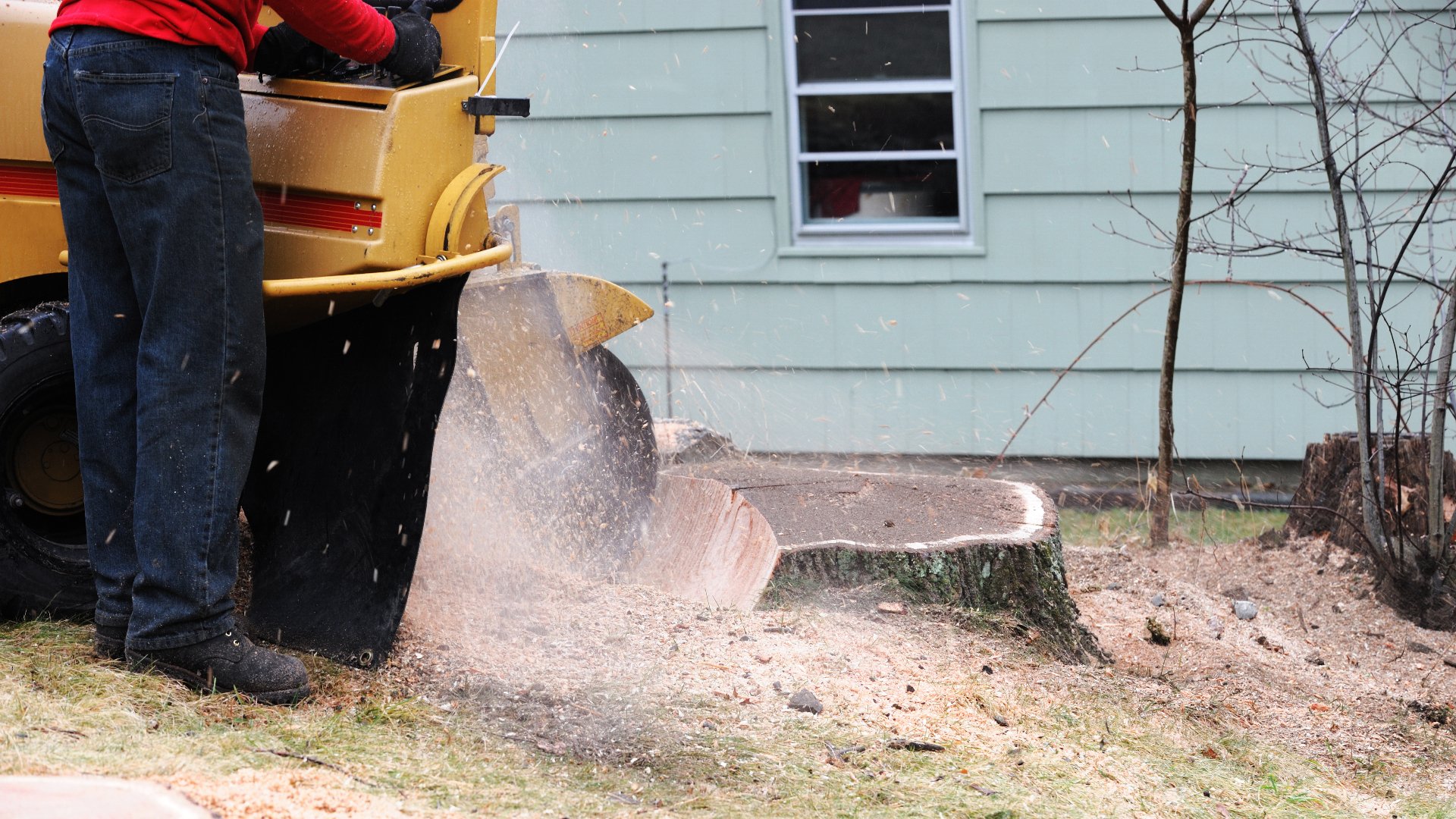 If you own a property in Michigan that has tree stumps on it that were either there when you bought the property or are left from when you had trees removed, it's a good idea to get rid of those stumps. For one, having tree stumps removed will enhance the aesthetics of your property. Stumps can drag down the curb appeal of your property, so removing them will give your yard a clean, uncluttered look. Another reason to remove tree stumps from your property is because they can be safety...
---
Published on Monday, June 19, 2023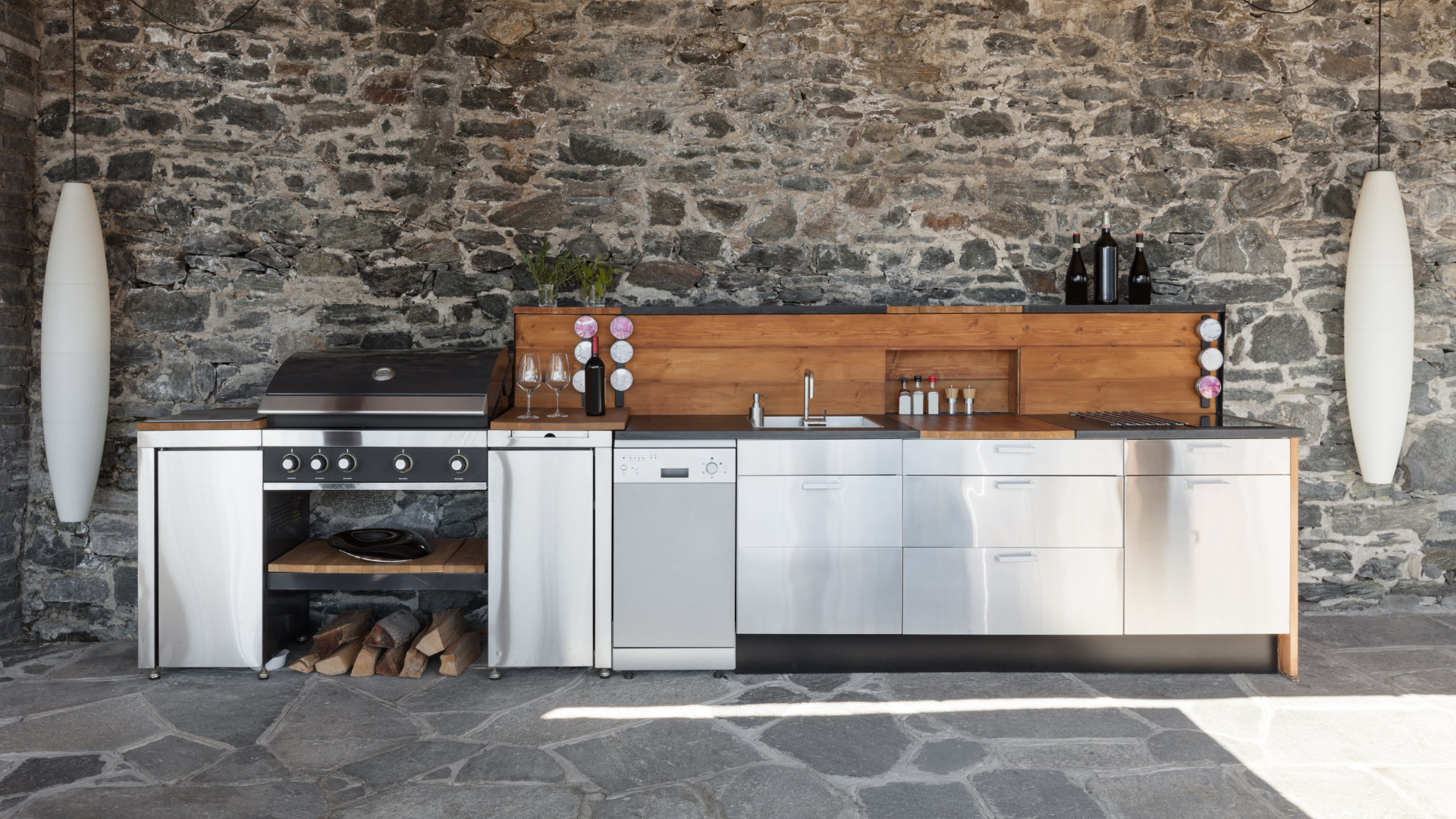 An outdoor kitchen is a worthwhile investment for your property in Michigan because it makes it more functional and increases its overall value! However, you can take this hardscape to the next level by adding various amenities to make it just as, or more, equipped than your indoor one! For example, a pizza oven can provide a unique and delicious cooking experience. Meanwhile, a refrigerator and wine cooler can keep food and drinks chilled and easily accessible. A sink is a convenient...
---
Published on Monday, December 05, 2022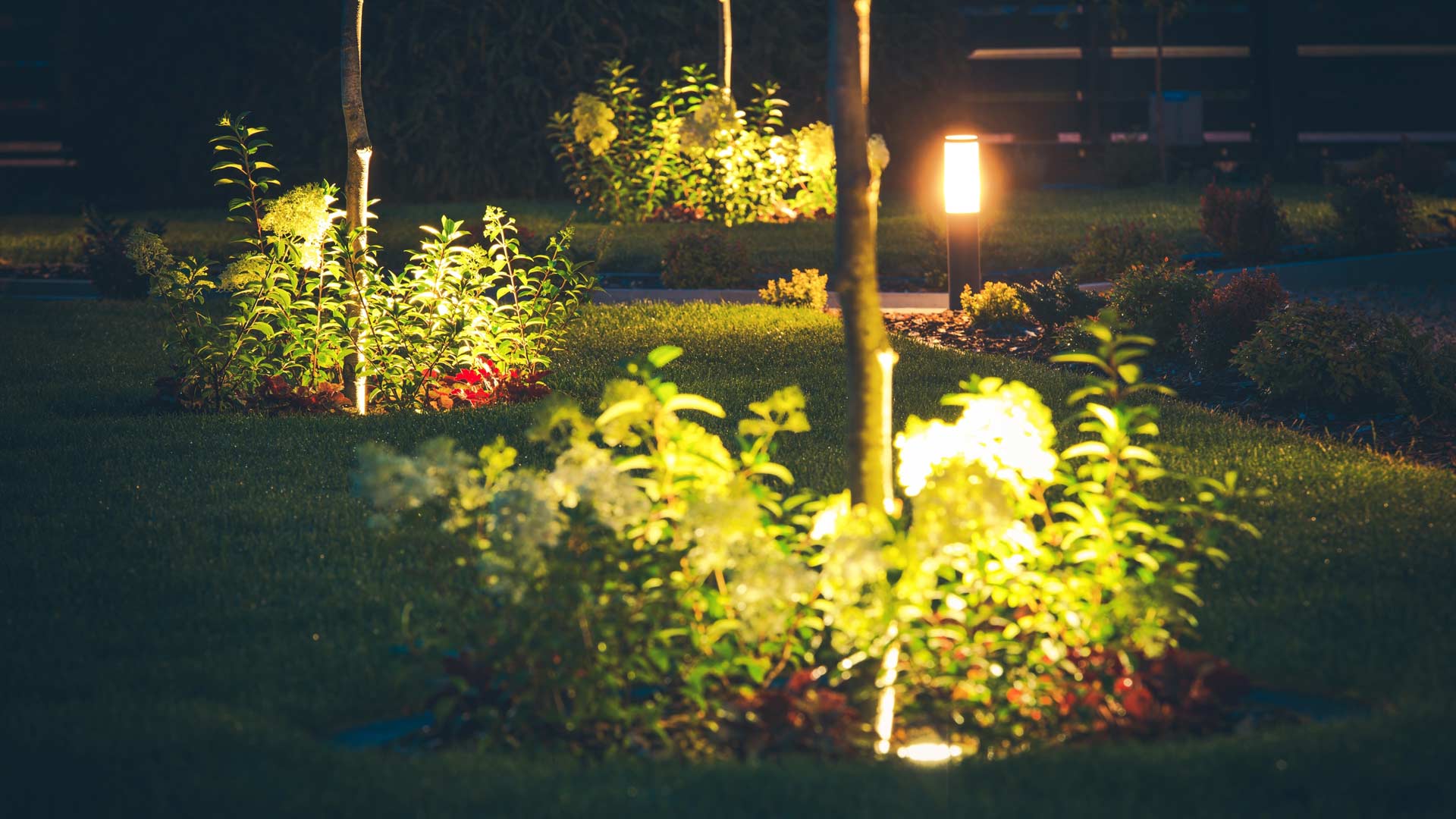 When it comes to landscape lighting, LED bulbs are the best option. These bulbs are highly durable and are able to withstand harsh weather conditions here in Michigan. Plus, their energy efficiency means you'll save money on your electric bill while still enjoying high-quality lighting. LEDs also don't generate as much heat as incandescent bulbs, which means you won't have to worry about burning yourself or potential fire hazards. Continue reading to learn more about why you...
---
Published on Wednesday, November 09, 2022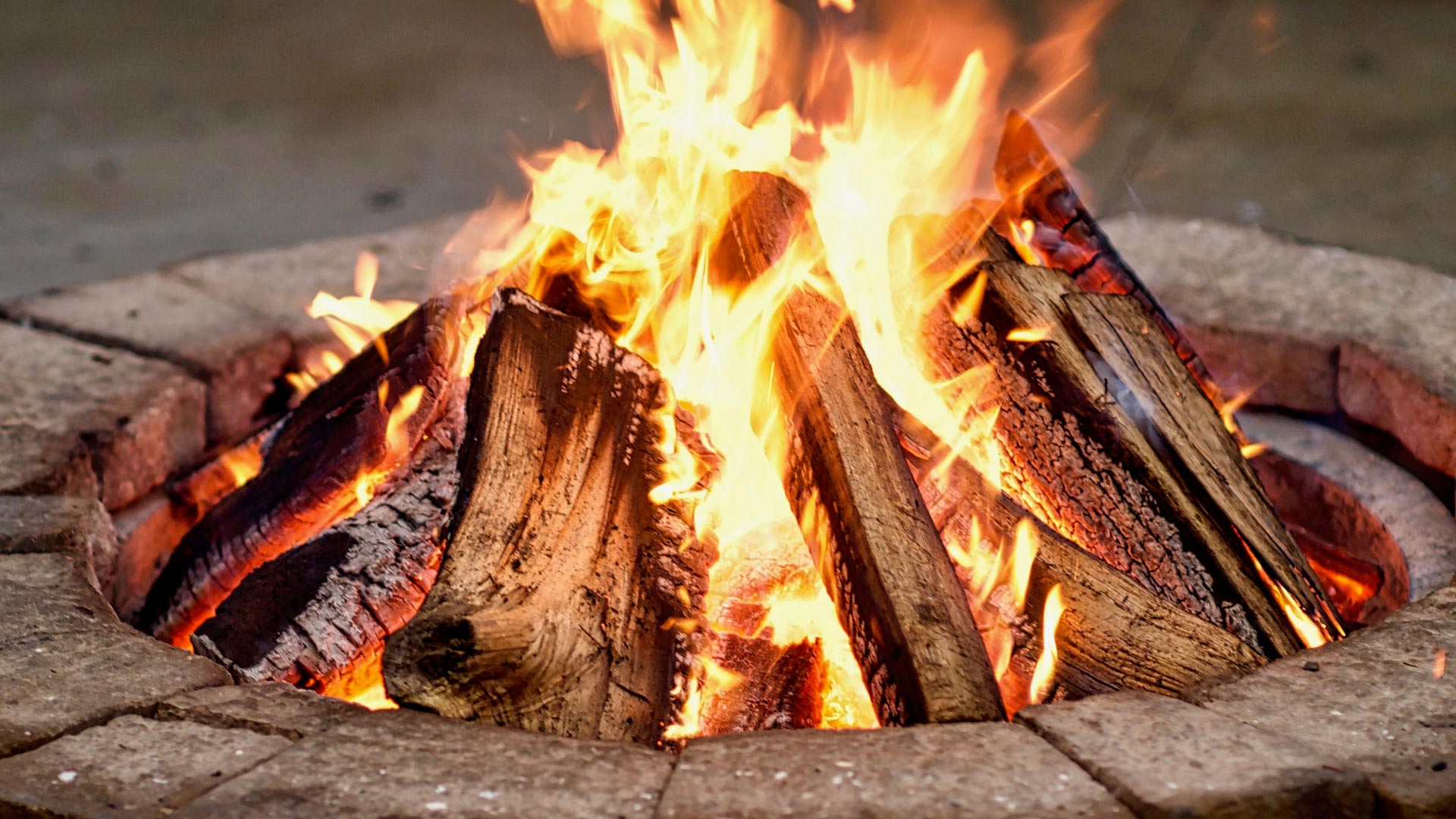 Having a fire pit installed is a great way to add warmth and ambiance to your outdoor living space in Michigan. You can choose between gas, wood, and propane-burning options, with each one offering its own unique benefits. While gas-burning fire pits are easy to use and low-maintenance, wood ones offer a classic campfire feel and are more interactive. Propane options are similar to gas and are more portable, but you'll have to replace the tank every time it runs out of fuel....
---
Published on Tuesday, October 11, 2022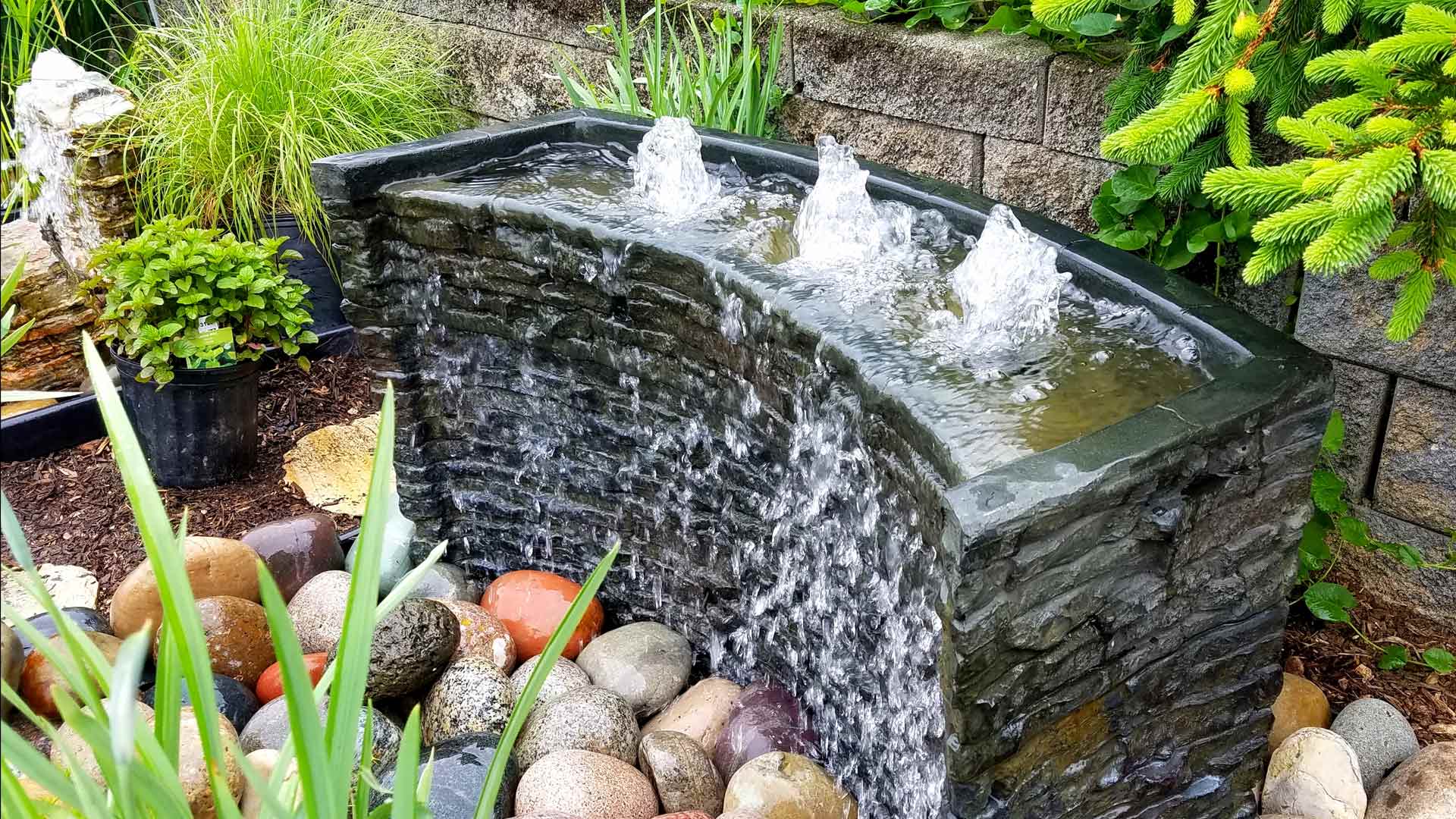 Having a beautiful water feature like a pond, fountain, waterfall, bubbler, or stream installed on your property in Michigan can offer numerous benefits. For starters, a water feature can add a touch of natural beauty and serenity to your outdoor space, creating a peaceful and relaxing environment for you and your guests. Water features can also increase property value, making them a worthwhile investment. Whether you're looking to create a soothing retreat or enhance its overall...
---
Published on Wednesday, September 21, 2022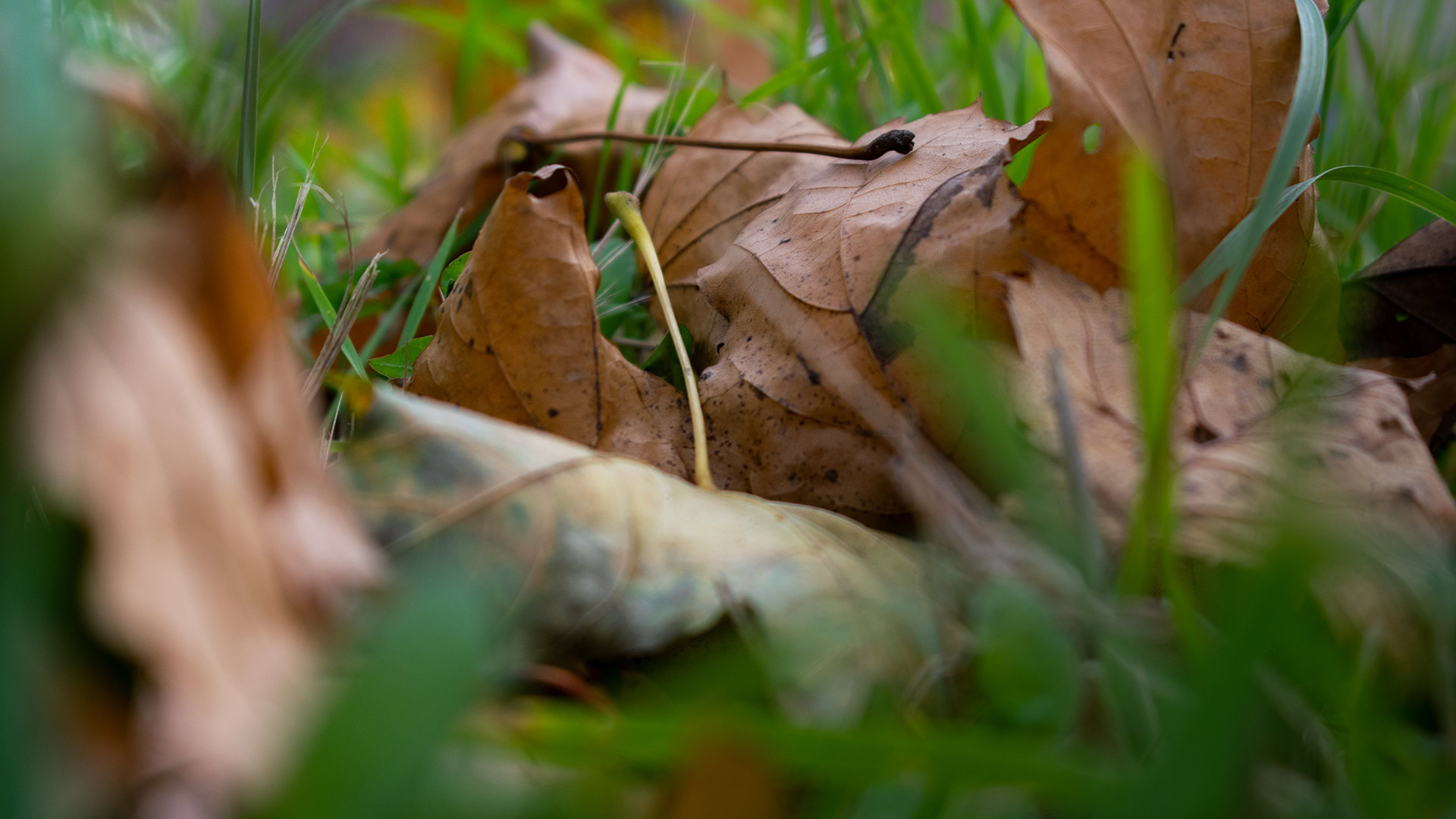 Although the fall season in Michigan brings cool weather and colorful leaves, it is also a time you should schedule a fall cleanup service for your property! This is because your property will need a little extra care to prepare it for the upcoming winter season. Before scheduling a professional fall cleanup service, you need to make sure that removing debris and leaves is included. Excess debris promotes ideal conditions for lawn diseases to form. You should also make sure they cut back...
---