Top-rated landscaping and lawn care company near Troy, MI providing quality services for residential and commercial properties.
Lawn mowing, seasonal cleanups, snow removal, and more provided for residential and commercial properties in Troy, MI, and nearby cities.
Troy, MI is the destination for many families and businesses. Not only was the city listed as the 7th best city to live in the U.S. by 24/7 Wall Street, but Troy also ranks as the #1 safest city in Michigan. It has over 1,000 acres of parks and golf courses and has some of the best schools in the district. Troy is even recognized nationally for its excellence in Academics and Fine Arts education.
Big Lakes Lawncare is proud to service residential and commercial properties throughout the Troy community and surrounding townships in Michigan. We are a top-rated, full-service lawn and landscape company that covers everything regarding the care and health of your outdoor property.
---
We perform various lawn maintenance services throughout the year so the health and appearance of your yard remain in pristine condition.
Investing in a professional lawn and landscape company like Big Lakes Lawncare is the best choice you could make for your property. Performing various lawn care services throughout the year is critical for anyone wanting a healthy green lawn, and we don't know many people who don't.
In addition to weekly lawn mowing, we also offer spring and fall yard cleanups. Both cleanup services involve leaf and debris removal, along with:
Removing dead annual flowers for the new growing season
Trimming back perennial plants
Blowing leaves out of garden beds
Mowing and edging around sidewalks, driveways, and patios
---
Our lawn care experts are trained to know which services and treatments work best for improving the health of your lawn.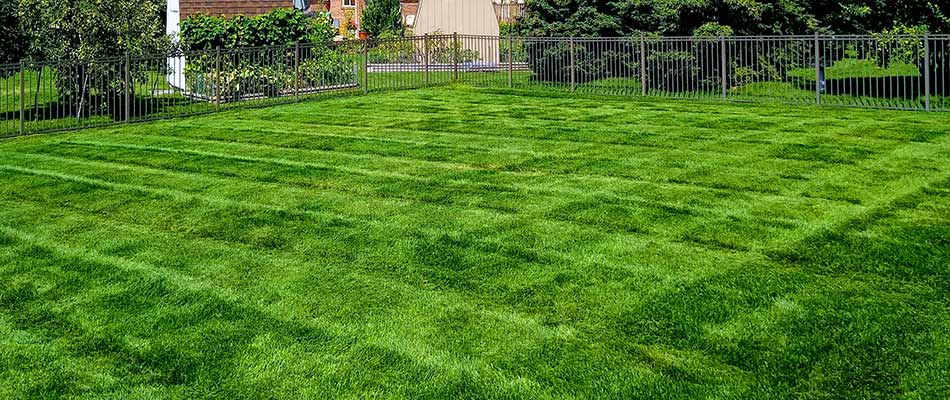 Your lawn's health and appearance are contingent on how much effort goes into its care and maintenance, but we also understand that not everyone can carve that kind of time out of their lives to constantly care for their landscape. That's why each member of our team is educated and trained to know what services and treatments will work best for improving lawn health.
Every lawn has its own unique needs and our lawn care experts keep this in mind when surveying your property. After assessing your lawn, we'll be able to recommend which lawn care treatments can help keep your lawn thriving! Pick from individual services or bundle them all together when you sign up for our six-step lawn care program.
Our list of lawn care and health services includes:
---
Revitalize your landscape with fresh annual flowers or change up its current design with planting and bed renovations!
No one can resist a fresh and colorful landscape! Curb appeal and aesthetics are important for any home or business and can increase the value of your property. Certain softscapes do better during different times of the year, that's why we like to use annual flowers native to our area of Michigan that are capable of surviving the various seasons.
If you're looking to completely change up your current landscape design, we also do planting and bed renovations, mulch and sod installation, and shrub trimming.
---
Avoid slip-and-fall related injuries during the winter with regular snow removal and deicing services.
When the weather outside gets frightful, our team at Big Lakes Lawncare can make your property more delightful with regular snow removal and deicing services! Our crew will clear the sidewalks and walkways in front of your home or commercial property using equipment that helps us avoid scraping or scratching your concrete and other hardscape surfaces. We can also apply salt or liquid deicing treatments to keep ice from reforming once all the snow has been removed.
---
Full-service lawn and landscape maintenance available for commercial and HOA properties.
Finding a full-service lawn and landscape company for businesses and HOAs can be hard, especially since grounds maintenance is often a critical aspect of most building operations. At Big Lakes Lawncare, we provide the most essential lawn and landscape maintenance services for commercial properties so you can worry less about property upkeep and more about running your business. HOA communities can also develop their own customized grounds maintenance plan to ensure no area of their landscape is overlooked!
---
Big Lakes Lawncare is a full-service lawn and landscaping company dedicated to providing high-quality services for our clients in Troy, MI!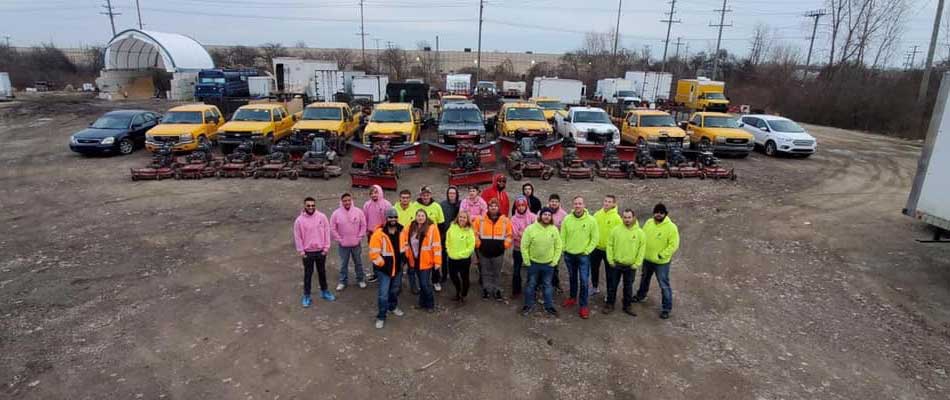 The team at Big Lakes Lawncare consists of industry experts who are educated and trained in the best practices for lawn and landscape care and maintenance. As a full-service lawn and landscape company, we are dedicated to providing high-quality services for our residential and commercial clients in Troy and nearby areas in Michigan. Call us today at (586) 200-0855 and see how our crew can transform your outdoor space!