Leaf Removal Service in Macomb, Chesterfield, Shelby, MI & Surrounding Areas
We offer leaf removal and curbside leaf pickup services in the fall.
Fall weather conditions and foliage indicate that it's time to make a few changes to your landscape maintenance routine. One of these changes should include adding a leaf removal service. Removing the accumulated leaves from your property is necessary if you want to continue prioritizing the health of your grass.
At Big Lakes Lawncare, our team will thoroughly clear away the littered leaves on your lawn with different methods depending on the size of your property. You can schedule this service at any time during the season, however, we recommend scheduling as soon as possible to secure your spot on our calendar. If you want to take matters into your own hands and rake your leaves to your curbside, you can call our team to schedule our curbside pickup service where we will stop by with our vacuum truck and haul your leaves off for you. Our team proudly serves the Macomb, MI area, including nearby areas such as Chesterfield and Shelby.
---
Our Leaf Removal Process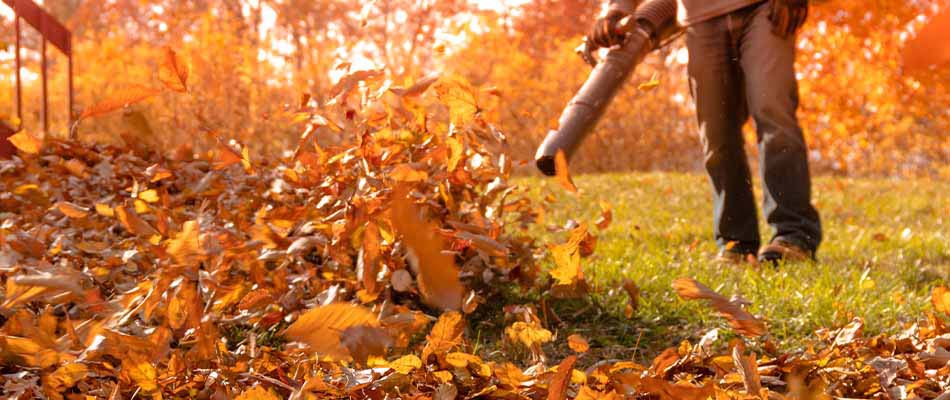 When you sign up for our leaf removal service, our team will thoroughly clear away all the fallen leaves from your yard to help keep your grass and landscape beds neat and healthy.
Our leaf removal process varies a little depending on the size of your land. For larger properties, we will use our leaf blower to blow all of the leaves off of your lawn and to your curb. From there, we will use our vacuum truck to haul off the large piles of leaves. For smaller properties, we will use a mower attachment. No matter the size of your property, you can rest assured that our team will completely remove the leaves from your property so that you won't have to worry about the cleanup process!
Go the extra mile for your property and schedule our fall cleanup service to receive dead annual removal, lawn mowing, and more!
---
When can you schedule our leaf removal service?
We offer leaf removal during the fall season. You can sign up at any time, however, this service can fill up, so don't wait until the last minute to call us. We recommend that you get locked into our schedule as early as possible. You can also feel free to schedule appointments for our leaf removal service as frequently as you'd like during the fall.
---
Planning on raking your own leaves this year? Schedule our curbside pickup service!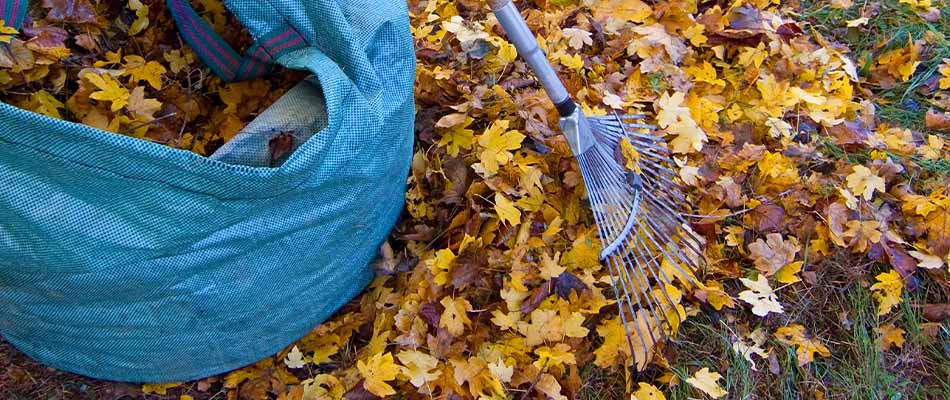 If you are interested in handling the raking process but need someone to come clear your curb of the leaf piles, no problem! We offer a curbside pickup service where our team will remove the discarded leaves from your property for you with our handy dandy vacuum truck. All you have to do is push all the leaves to the curb! Once you schedule your appointment, sit back and relax while our crew swings by your home or business with our leaf removal truck and vacuums up your leaves.
---
Call today to schedule our leaf removal service!
Don't let leaves get out of control on your property this year. Instead, let us remove them for you! Our leaf removal service is available in Macomb, Chesterfield, Shelby, and nearby areas in Michigan. Give us a call today at (586) 200-0855 to schedule!