Lawn maintenance services provided in Shelby, Macomb, and other cities in Michigan.
We offer lawn mowing, spring cleanups, and fall cleanups to ensure your yard always looks beautiful.
At Big Lakes Lawncare, we are passionate about keeping area lawns beautiful all year long, and that is why we provide some of the highest-rated lawn maintenance services around. Our crews perform each task with attention to detail and care.
We offer lawn mowing, fall cleanups, and spring cleanups to properties in Chesterfield, Macomb, Shelby, and other surrounding cities in Michigan.
---
Weekly lawn mowing is performed to ensure your grass does not get too tall.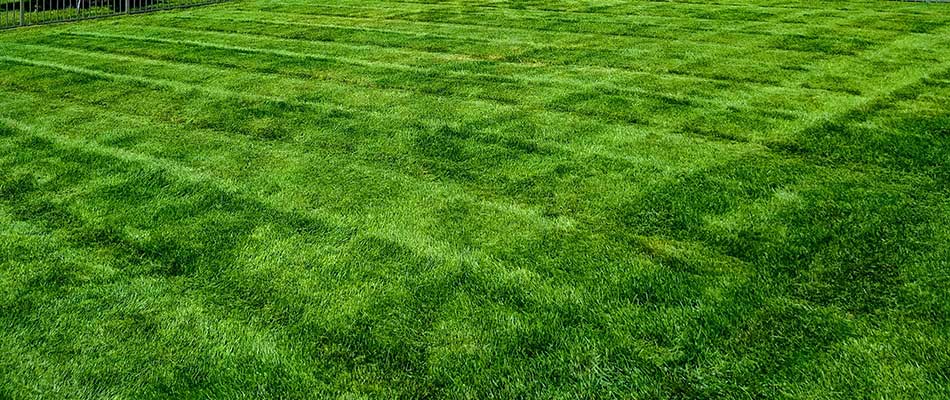 During the Michigan growing season, which generally lasts from mid-April through mid-November, our crews will perform weekly lawn mowing. At each visit, we will mow the grass to its proper height to ensure it does not get too tall. Each mowing session also includes edging, blowing grass clippings off of driveways, and string-trimming for a polished look. Learn more about our lawn mowing services.
---
Spring cleanups are offered in the month of March.
To get your lawn prepared for the growing season, we offer spring yard cleanups in the month of March. Each cleanup includes removal of yard debris such as sticks, leaves, and twigs as well as:
Getting rid of annuals from the previous season that have died
Trimming back perennial plants, except for any flowering shrubs as those need to be trimmed after they have bloomed
Removing leaves from landscape beds
Mowing the lawn and edging around sidewalks, driveways, and patios
---
Fall cleanups prepare your lawn for the cold winter months.
A fall cleanup is done in November right before the cold winter weather begins. Preparing your lawn for winter is crucial, because leaving a thick layer of leaves to sit on your grass underneath ice and snow can spell disaster for you come spring. That layer of leaves will play host to fungi, which can attack the grass and cause it to die. Those leaves also stop your grass from accessing nutrients before it enters winter dormancy, making it weaker and more susceptible to common threats such as lawn insects.
Our fall cleanups are focused on leaf and debris removal, but we also include cutting back of any perennials, removing dead annuals, mowing the lawn one last time, and blowing leaves out of landscape beds.
---
Do you need help maintaining your lawn? Contact us for a consultation.
For several years, we have provided Macomb, Shelby, Chesterfield, and nearby communities in Michigan with lawn maintenance services. Our lawn experts treat your lawn as if it were their own and always leave your property looking immaculate. If you need help maintaining your lawn, then contact us today at (586) 200-0855 to schedule a consultation with our lawn pros.