Expert planting and bed renovations offered in Macomb, Chesterfield, and neighboring Michigan cities and townships.
Our landscape designers plan out beautiful planting beds that match the outside of your property.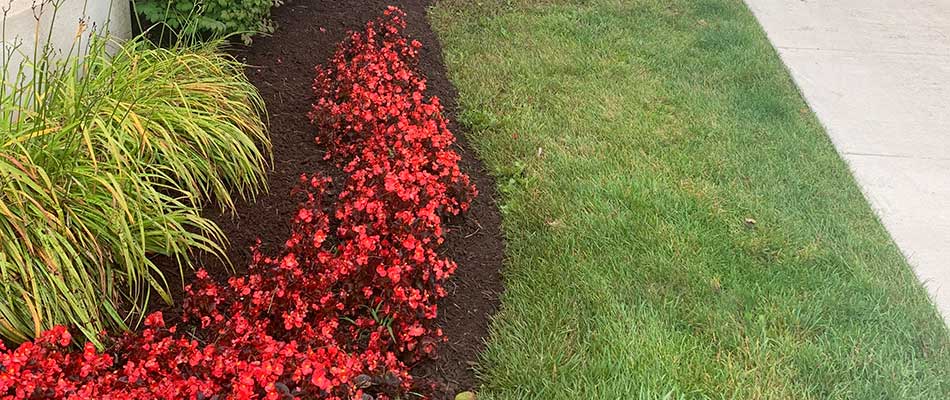 Increase your property's curb appeal or give your landscape beds a facelift with our expert planting and bed renovation services. Our company's landscape designers use design techniques such as symmetry, focal points, and more to plan out beautiful planting beds. We'll also pick plants that match the outside of your property.
Find our landscape crews working at homes, businesses, and HOAs throughout Chesterfield, Macomb, Shelby, and neighboring Michigan townships and cities.
---
Renovating or Adding New Landscape Can Increase Your Home's Value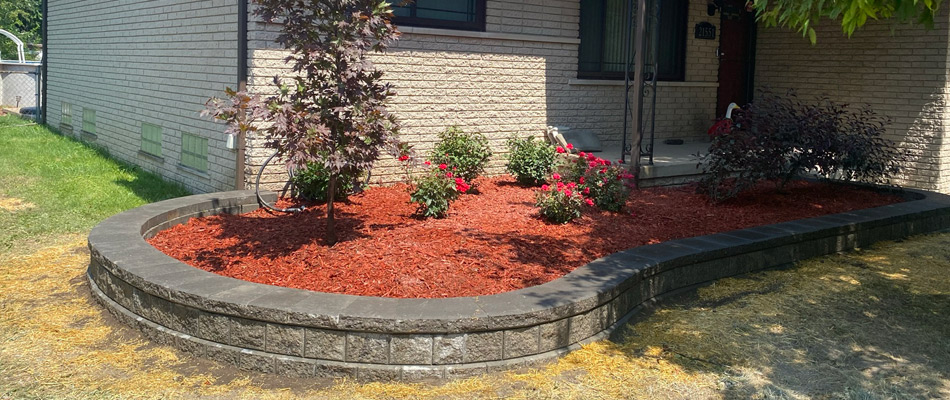 When you are choosing to add new landscaping or renovate your planting beds, keep in mind that doing so can actually help increase your home's value. Curb appeal is key when you live in a nice neighborhood or if you are trying to resell your home. According to a study by Virginia Tech, landscaping can significantly increase the value of your home, giving you a final selling price much higher than a home with minimal to no landscaping.
If you want the highest return on investment, consider installing landscaping that complements your property's style—such as classic plants for a craftsman home.
---
Our Landscape Design Process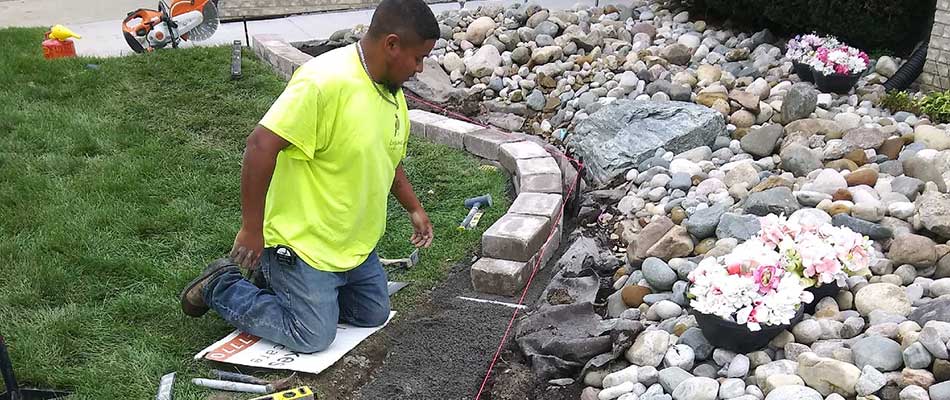 When we plan out a landscape design, our professional designers will always consider your needs and your budget. Each design is created with your property in mind. For example, our team will plan for areas of shade or sun to ensure that we only install plants that are meant to grow in those areas. With every one of our designs, we will always take these 6 factors into consideration:
Focal Points
Symmetry
Unity
Balance
Color
Proportion
---
Common Types of Plants Used in Local Landscapes
At Big Lakes Lawncare, we always create customized landscapes for our local customers. Our landscapers will hand-select every plant for your new landscape project from reputable growers in the area. Plants we commonly use in our beds include:
Arborvitae
Boxwoods
Yews
Hostas
Daylilies
Burning Bushes
Hydrangeas
And many more
In order to create landscapes that are low-maintenance and require fewer resources, we always try to pick plants that are known to thrive in our USDA hardiness zone. If you want a certain plant that may not be on that list, let us know and we will try to get it for you, but just keep in mind that it may require extra watering or extra attention to grow well in our climate.
---
Want to install new landscapes or renovate existing planting beds at your property? Contact us.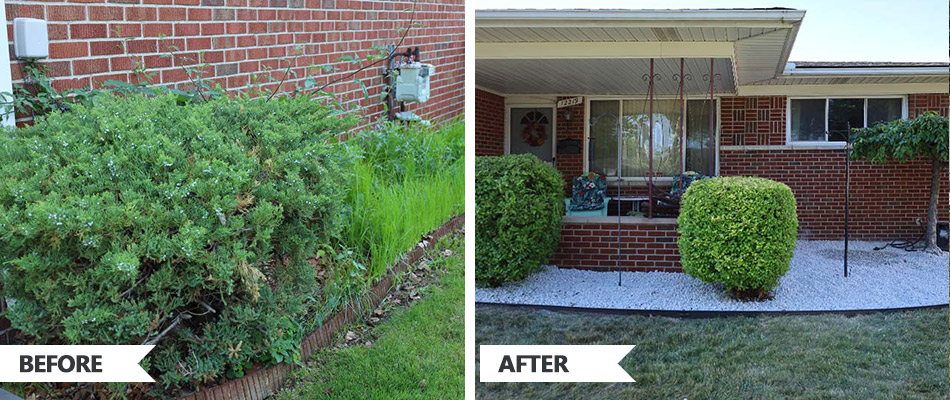 in Macomb, Shelby, Chesterfield, and the surrounding areas of Michigan, our company offers bed renovations and new landscape plantings to residential, commercial, and HOA properties. For an estimate or a consultation, contact us at (586) 200-0855 to learn more—or you can fill out our online contact form and one of our staff members will give you a call shortly.