Lawn Care Services for Commerical & HOA Properties in and around Macomb, MI
Professional lawn care services for businesses and HOAs including fertilization, weed control, aeration, and overseeding!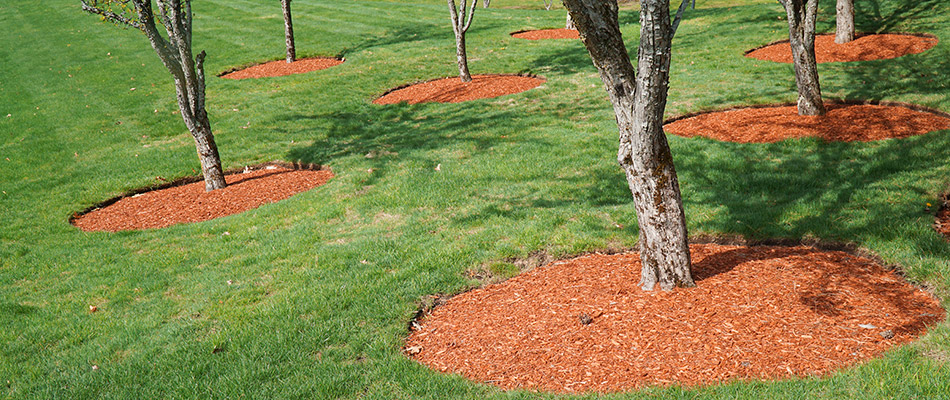 Commercial properties like businesses and HOAs are much larger than residential properties which means they require more extensive care and upkeep. As a business owner, you surely have more important things to worry about than getting the right fertilizer or whether your lawn is overdue for an aeration service. Let the experts at Big Lakes Lawncare take care of all your lawn care needs. Each service targets a specific area of your landscape and offers its own unique benefit. Services like fertilization and weed control focus on replenishing your grass blades and soil with essential nutrients. Aeration and overseeding help fill patches and browning within your lawn by relieving soil compaction. All of these services combined give your lawn the strength to grow green and lush all year long.
We are a 5-star lawn and landscaping company known for our effective lawn care solutions! Since 2014, we've helped businesses and HOA's in the Macomb area keep their lawns green and healthy! If you own a business or HOA property in Chesterfield, Shelby, or Troy, MI, we can do the same for you!
---
Commercial Lawn Care
Our comprehensive lawn care services improve both the health and appearance of your lawn by continuously giving them the nutrients they need and getting rid of the elements that hinder their growth. We only use the highest quality of lawn equipment and herbicide applications to take care of property lawns.
Here's a full list of our essential commercial lawn care services:
Fertilization
Composed of three key nutrients that your lawn needs to thrive: nitrogen, potassium, and phosphorus
Treatments are administered 6 times throughout the year
Fertilizer is essential for fighting off lawn disease
Improves the health and color of your lawn
Weed Control
Weeds are harmful because they take away nutrients from your lawn grass and plants and decrease your curb appeal
We offer both pre-emergent and post-emergent weed control treatments
Treatments are administered 5 times throughout the year with fertilization
Gets rid of common weeds like dandelions, nutsedge, thistle, and wild violet
Aeration
Heavy foot traffic and routine use of lawn equipment compacts the soil and restricts air flow
Core aeration loosens up your soil and grass roots by extracting cores of soil
The holes created in the soil allows nutrients, water, air to better circulate
We recommend having this service done annually in the fall or spring with an overseeding service
Overseeding
Improves the fullness of grass and replenishes grass where patching or thinning exists
Seeding is scattered within your existing grass to create an overall thicker, healthier lawn
For optimum grass growth, pair with our core aeration service
We recommend having this service performed once a year in the fall to revive grass after heavy summer use
---
Improve the health and appearance of your commercial property's lawn and contact our team to begin your lawn care program today!
After years of being in the lawn and landscape industry, we know what it takes to effectively cultivate a healthy, green lawn. Don't take our word for it, check out the hundreds of 5-star reviews we've received on Google! As always, we are client-focused, convenience-centered, and an overall well-run team.
Call us at (586) 200-0855 to request a lawn care proposal for your Macomb, Chesterfield, Shelby, or Troy, MI property!
We also provide weed control treatments each time we fertilize your lawn so the grass will be as strong as possible.
---
Do you wish your lawn looked better? We can help—give us a call today.
If you have ever looked out at your lawn and wished that it looked prettier or better than your neighbor's lawn, then you probably need a lawn care expert to help. At Big Lakes Lawncare, we have years of experience and can work to get your lawn into a beautiful, healthy condition. Give us a call today at (586) 200-0855 to enroll in our fertilization program.