Reliable commercial lawn care services for businesses and HOAs in Shelby, Troy, Sterling Heights, and nearby areas of Michigan.
Commercial and HOA properties can benefit from professional services by having year-round color and a well-manicured landscape.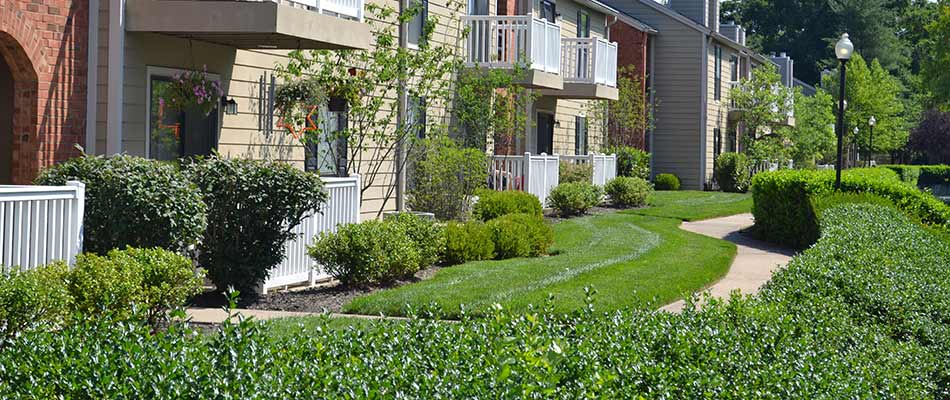 Commercial property owners shouldn't skimp on lawn care services. Professional landscaping and maintenance offer vibrant aesthetics and help make a better first impression for clients and customers.
Commercial lawn management has very different needs from that of residential properties, which is where our expertise comes in. Learn more about how Big Lakes Lawncare's commercial services can boost the curb appeal for your businesses and HOAs in Macomb, Chesterfield, and other neighboring communities in Michigan.
---
Commercial Snow Removal and De-icing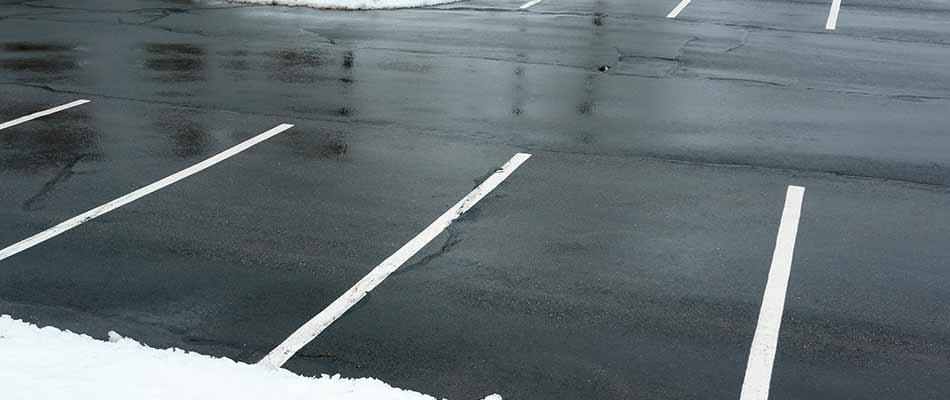 Snow is hazardous under normal circumstances, but it's an even bigger concern for commercial properties. Property owners are liable for any injuries on the job or incurred by customers or clients. Snowy parking lots and icy sidewalks are prime examples of wintery risks that can result in multiple slip and fall accidents.
We offer a variety of commercial snow removal and de-icing contracts for commercial properties that will depend on your personal preferences and your property size and layout.
Our snow removal experts use commercial equipment, including heavy-duty plows and blowers, to remove snow from walkways, entryways, and parking lots. We make sure to use the right equipment for every job so that none of the concrete or brick areas of your property are damaged. We also use various de-icing treatments to prevent ice from reforming after melting.
View Commercial Snow Removal & Deicing
---
Commercial Lawn & Landscaping
Having a commercial property with a flourishing landscape can make a great first impression on clients and customers before they even enter your business. For that reason, maintaining an immaculate property is a critical component to building operations.
Commercial lawn and landscaping services include:
---
HOA Grounds Maintenance
Homeowners associations have an obligation to maintain common spaces, partially because that's what homeowners are paying for. Full-service grounds maintenance for HOAs can include:
Scheduling regular mowing and other maintenance services will keep the common areas looking pristine and increase property value. Additionally, common areas that have hazardous conditions (like fallen branches and icy sidewalks) can be a liability for the HOA.
---
Looking for reliable, professional lawn care for your business? Schedule a consultation today.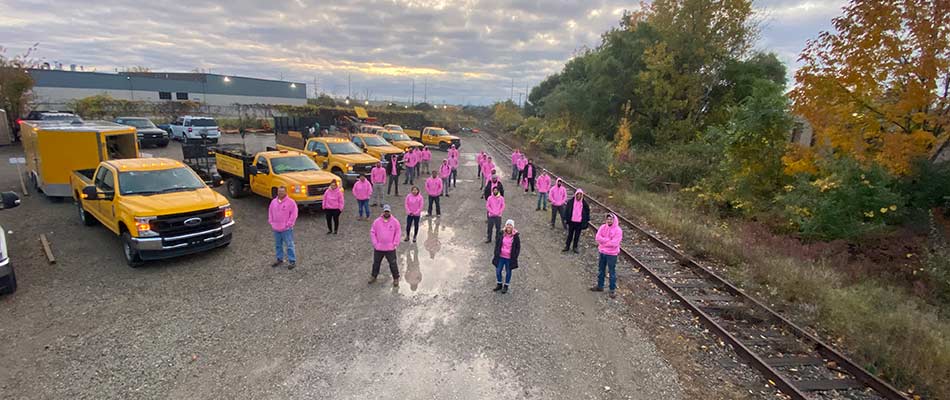 The outside appearance of your commercial or HOA property can make just as much of an impact on your business as the inside. We offer a full range of lawn and landscape services for commercial businesses and HOA properties, including snow removal, seasonal cleanups, fertilization, and much more.
Big Lakes Lawncare is proud to serve communities in and around Macomb and Chesterfield, Michigan. Call us today at (586) 200-0855 to schedule a consultation with one of our team members!