We offer lawn and landscaping services to commercial and residential properties in Utica, MI.
Our crew offers lawn care and maintenance, landscaping, pest control, and snow removal services.
Utica, MI is a beautiful city in Macomb County that offers a small-town feel. If you're looking for something to do in this city, you can visit The Reptartium to get an up-close look at some animals. This reptile zoo houses a variety of animals including alligators, snakes, lizards, and more. If you would rather spend time outdoors, you can visit Clinton River Heritage Park where you can go hiking, cycling, and fishing.
Our crew helps commercial and residential property owners in Utica, MI keep their properties in fantastic condition with our lawn and landscaping services. We offer lawn care and maintenance, landscaping, and snow removal services to ensure your yard looks its best year-round. If you have issues with pests, our top-notch pest control services can make pests a problem of the past!
---
Our Lawn Care & Maintenance Services
Our team offers lawn care services such as lawn fertilization, weed control, aeration, and overseeding to help you get stronger grass on your property that will flourish throughout the growing season. We can also help maintain your lawn's pristine appearance with lawn maintenance services such as lawn mowing, yard cleanups, and leaf removal. Below is the complete list of all our lawn care and maintenance services:
---
Improve your curb appeal with our landscaping services.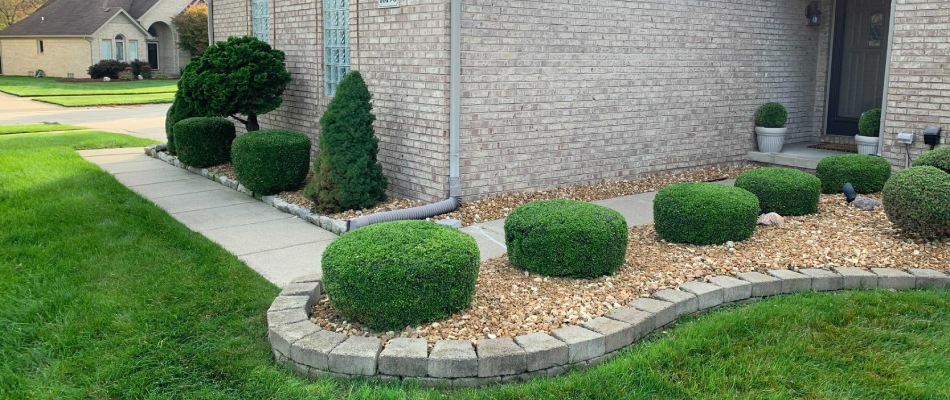 A manicured landscape can take your curb appeal to the next level. If you want to revitalize the aesthetics of your property in Utica, MI, we can help! Our seasoned experts can trim your shrubs, install mulch, eradicate weeds from your landscape beds, lay down sod, and install annual flowers. We can also renovate your landscape beds to make your yard more vibrant and colorful. Here are the landscaping services we offer:
---
We offer pest control services to keep your property pest-free.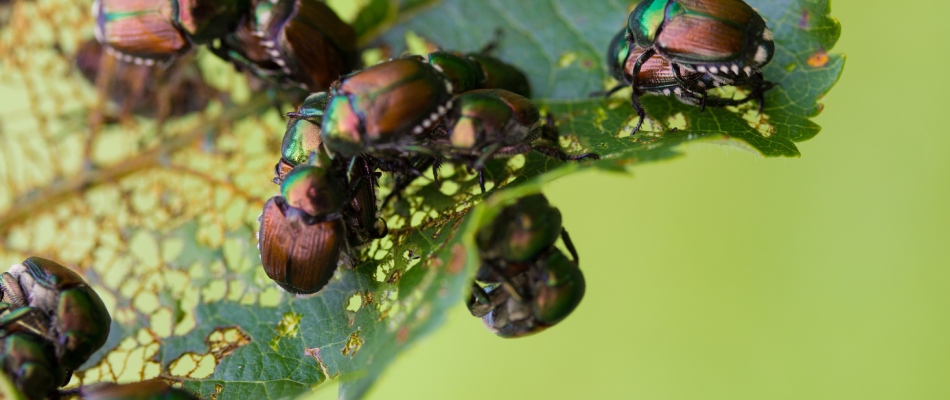 It's crucial to keep your property free from pests so you can enjoy the time you spend indoors and outdoors. At Big Lakes Lawncare, we offer top-quality pest control services that target pests such as fleas, ticks, mosquitoes, and many more. Our preventative grub control treatments can also prevent grubs from destroying your lawn! Check out all the pest control services we offer below:
---
Businesses in Utica, MI Can Take Advantage of Our Commercial Lawn & Landscaping Services
Maintaining the pristine appearance of your commercial property in Utica, MI is crucial to entice potential customers and retain your current ones. We offer commercial lawn and landscaping services to keep your business looking great, including:
---
Give us a call today to schedule our lawn and landscaping services!
At Big Lakes Lawncare, we offer all the lawn and landscaping services you need to keep your commercial, residential, or HOA property in Utica, MI in excellent shape throughout the year. Whether you want to keep your grass healthy or spruce up the appearance of your landscape, we are here to help. Call us today at (586) 200-0855 to schedule any of our lawn and landscaping services!