Seasonal color and annual flower planting for properties in Chesterfield, Shelby, and many nearby areas of Michigan.
We install both cool-season and warm-season annual flowers with vibrant and pretty blooms.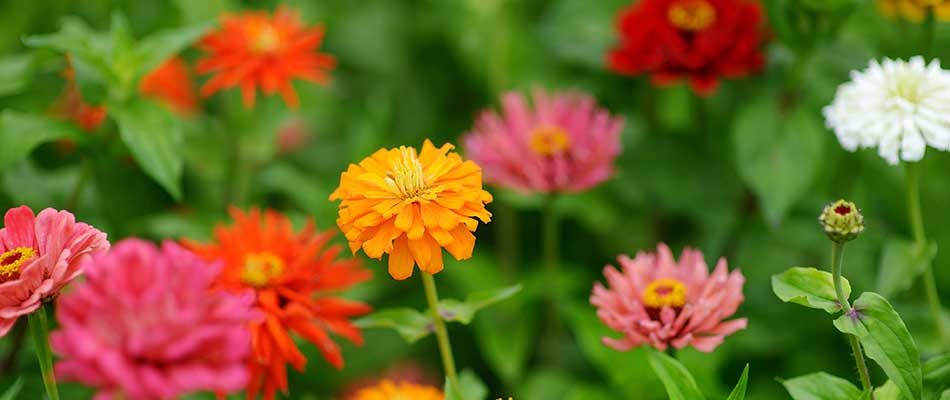 A burst of seasonal color throughout the year will help your landscape beds really outshine the surrounding properties, and at Big Lakes Lawncare, we provide annual flower and seasonal color planting twice a year with cool-season and warm-season annuals that provide vibrant and pretty blooms for months.
We plant annual flowers at residential, HOA, and commercial properties in Chesterfield, Macomb, Shelby, and many other nearby areas of Michigan.
---
Cool-season annuals are best planted in fall or early spring.
Once the cooler weather of fall or early spring comes in, this is the ideal time to plant cool-season annuals. These flowers love the colder weather and will bloom for quite a while until the summer heat gets to be too much for them. In the fall, they can also bloom for a while and can even withstand a few heavy touches of frost before winter ends up being too cold. Types of cool-season annuals we often plant include:
Calendula
Osteospermum
Petunia
Pansy
Larkspur
Flowering Kale
Dusty Miller
Snapdragon
Many of these can be planted as soon as the soil in your landscape beds thaws out enough to become workable.
---
Common warm-season annuals include marigolds, begonias, and many more.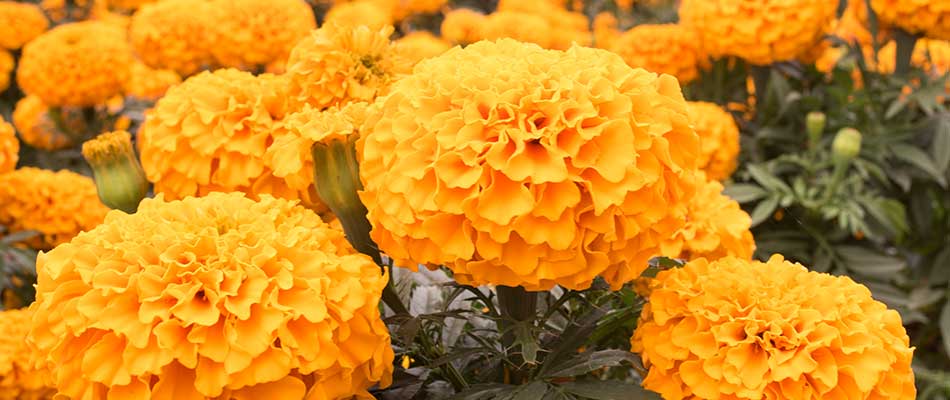 After the weather becomes too hot for cool-season annuals, we can then plant warm-season annuals so your landscaping will be colorful throughout the summer and into early fall. Warm-season annuals should never be planted too early into spring, as a late frost could potentially damage them. Common annuals we plant in late spring are:
Impatiens
Marigolds
Begonias
Zinnia
Salvia
When dealing with annuals, it is recommended to leave the planting up to our landscape experts, as they will know the best time and place to plant them. Some annuals love the shade, while others need full sun to grow.
---
Annual flowers bloom longer than perennials.
Having perennial shrubs in your landscaping is great as they provide verdant foliage and lovely blooms throughout the year. However, if you want more seasonal color in your planting beds, then annuals are a great choice. They bloom for months with the right amount of watering and some fertilization treatment, keeping majestic color showing throughout your yard. Many annuals will also drop seeds where they are, which can end up providing you with new plants in the following year.
---
Ready to put seasonal color in your landscaping with annual flower planting? Contact our company to learn more.
At Big Lakes Lawncare, we use our expertise to lay out annual flower plantings that complement your home, business, or HOA common areas. If you want to infuse your landscaping with some seasonal color, our company is ready to help. We plant both warm-season and cool-season annuals throughout Chesterfield, Macomb, Shelby, and nearby cities in Michigan. Contact us at (586) 200-0855 for a consultation.