Annual flower planting for properties in Macomb, Chesterfield, Shelby and many nearby areas of Michigan.
We plant warm-season annual flowers that have vibrant color.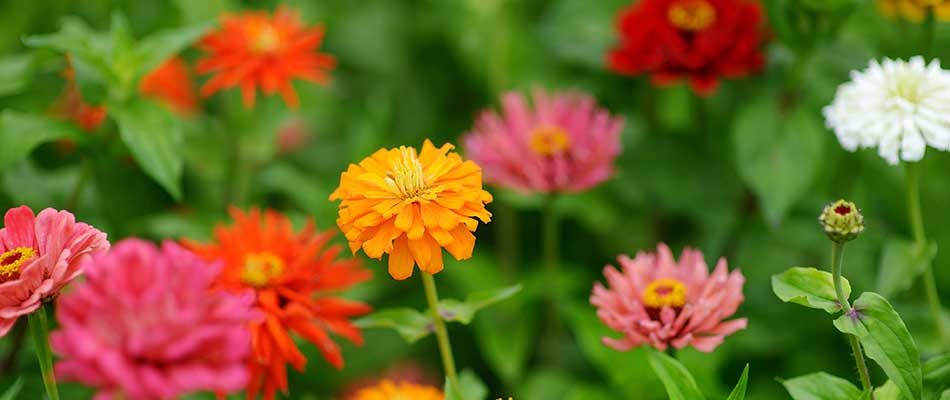 In a landscaping world full of perennials, colorful annuals make your beds shine during the warmer parts of the year. At Big Lakes Lawncare, we offer annual flower planting that brings stunning, colorful blooms that last for months.
We work with HOAs, residential, and commercial properties in Macomb, Chesterfield, Shelby, and surrounding areas of Michigan to install beautiful annual flower.
---
What are annual flowers?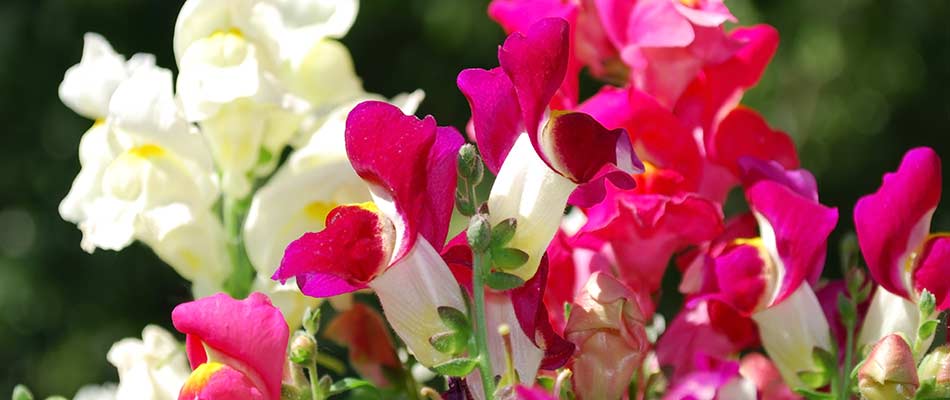 Annual flower planting, sometimes just called seasonal color installation, are flowers that bloom for a period of time and then die. We use different types and colors of flowers that grow well in the Michigan climate. Annual flowers don't require too much maintenance. We fertilize when they are first planted and they need periodic watering.
---
When is the best time to plant annuals?
We love working with warm-season annuals, which are typically planted in the spring or summer and are removed in the fall. Since warm-season flowers don't do well in the cold, we make sure to wait until the last frost has happened before we plant them. If planted too early, warm-season annuals can be ruined by frost.
Annuals add a pop of color to landscape beds, making them look refreshed after a winter of dormancy. At Big Lakes Lawncare, we often incorporate seasonal color planting with spring cleanup. We'll get rid of the winter debris and put in pretty blooms in their place. Annual flower planting services can also be combined with our other landscaping services like softscaping.
---
Types of Warm-Season Annuals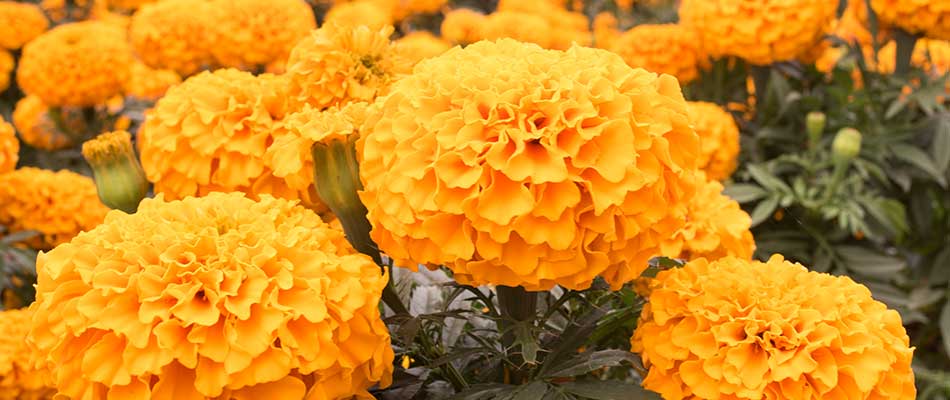 The Macomb, MI area can be tricky sometimes when it comes to annuals. The summers can get quite hot, but we also get a later start on the warm weather. Here are a few of our favorite warm-season annuals that grow well in our area:
Impatiens – Impatiens work well in beds and borders, and even in containers. They love the shade and come in pink, red, orange, white, and a variety of pastel colors.
Marigolds – With their unmistakable orangey-yellow hue, marigolds bloom all season. They love full sun, and varieties vary greatly in terms of height (1-4 feet).
Petunias – These cheery flowers come in pink, purple, red, and white and grow well in borders and hanging baskets. They do best in full sun.
Snapdragons – Snapdragons have distinct flowers that grow up the stalk and come in a wide variety of saturated colors. They do well in the earlier part of the Michigan growing season.
Geraniums – Geraniums come in bright shades of red, pink, orange, and purple. They are not frost tolerant so they need to be planted later in the season.
---
Ready to add some color to your property? Schedule a consultation today.
At Big Lakes Lawncare, we have built up years of experience creating planned landscaping focused on annual color. We work hard to ensure your flowers complement your home, business, or common areas. If you're ready for a change and want some warm-season color, call us today at (586) 200-0855 for a consultation. We serve properties in Chesterfield, Shelby, Macomb and other surrounding cities in Michigan.