Shrub and hedge trimming services provided in Macomb, Shelby, and nearby areas of Michigan.
We will trim plants on your property at least 2-3 times a year.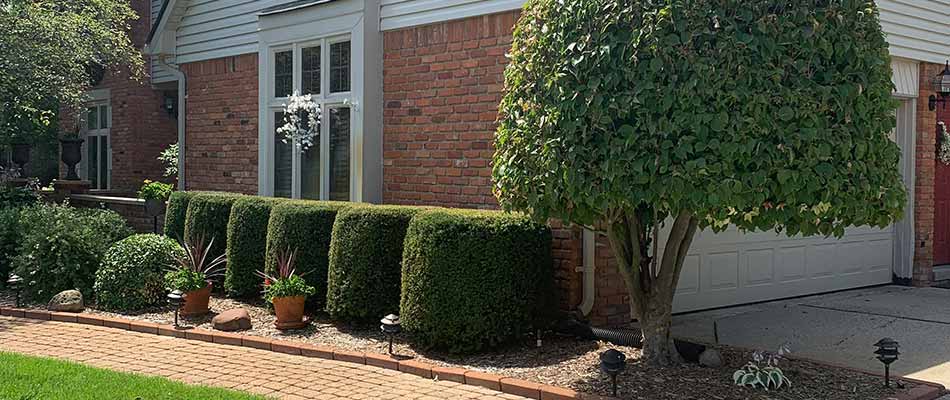 In order for your landscaping to look well-maintained and beautiful during the year, each plant requires routine and precise trimming services. Without trimming at least 2-3 times a year, the plant's health can otherwise suffer.
Our expert plant care crews provide trimming services to all types of properties, including homes, businesses, and HOAs in Chesterfield, Macomb, Shelby, and the nearby cities of Michigan.
---
Reasons Why Your Landscape Plants Benefit from Trimming
If your plants, shrubs, and hedges do not receive regular trimming, the plants can end up looking unshapely and decrease your curb appeal. That is why we offer trimming 2-3 times a year. If you need an even more maintained look, we can provide trimming every six weeks or so. Other reasons that your plants benefit from trimming include:
Regular trimming keeps your plants shaped. Without trimming, plants will grow all over the place and will look unkempt. Every time we trim, we will shape the plant precisely. For hedges, we even use stakes to measure their height and keep them sharp. This also ensures that your curb appeal will be maintained. Unshapely plants can give off the impression that you do not care about the state of your property.
Nutrients are better able to access all parts of the shrub. When we remove thick overgrowth from your plants and shrubs, it means that nutrients are able to move more freely around the entire plant. Excess branches can block other parts of the plant from being able to access light, air, and water.
Our crews are able to inspect your hedges routinely. When trained professionals can routinely inspect your shrubs, hedges, trees, and plants, it gives them an opportunity to examine them for any signs of plant diseases or insect infestations. When these are caught early, there is an easier chance of getting the plant to recover. If diseases or insects are left to ravage the plants, they can kill them off and potentially spread to other plants in your landscaping.
We may be able to trim small to medium-sized trees on your property as well, depending on the surrounding area.
---
Selective Pruning Is Good for Plant & Shrub Health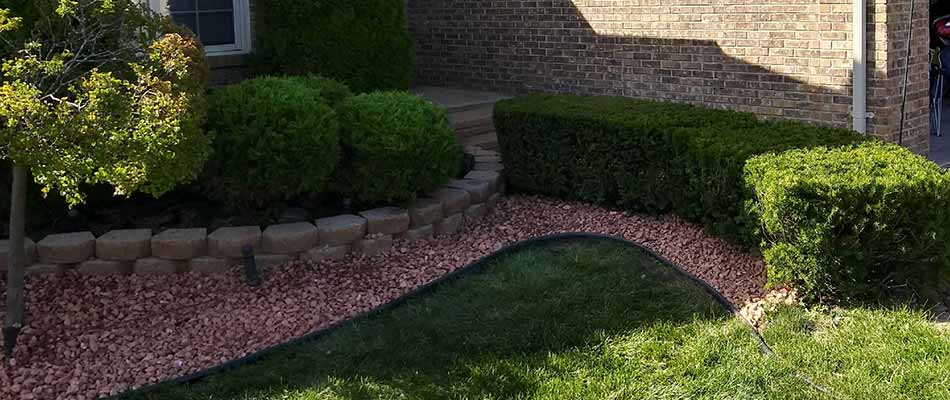 We can also perform selective pruning when it is needed. Pruning is different from trimming in that it is done generally once a year for the health of the plant while trimming is done much more often to shape the plant. Our landscape crews know the best ways to prune and when each type of plant should be pruned.
---
Ready for your landscape plants to look beautiful all year long? Contact us for trimming services.
In Michigan areas such as Macomb, Shelby, Chesterfield, and many other surrounding cities and townships, our company offers expert trimming services to help your landscape plants, shrubs, and hedges look beautiful all year long. Contact us at (586) 200-0855 to set up an estimate.