Fertilization treatments applied to lawns in Chesterfield, Macomb, and nearby Michigan cities and townships.
We supply your grass with all the nutrients it needs to thrive and develop a bright green color.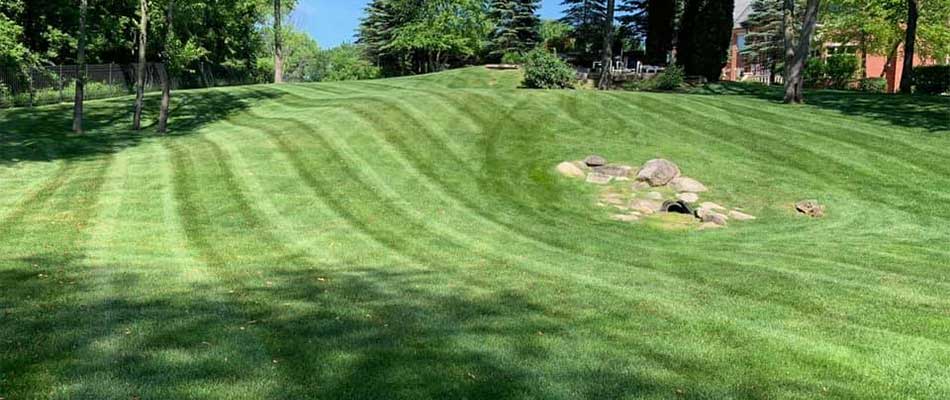 If you want a soft, gorgeous lawn that is of the highest quality, then you need an expert lawn care professional to apply fertilization treatments to the grass throughout the year. These treatments will supply your grass with vital nutrients that it needs to thrive.
We create bright, healthy, green lawns by fertilizing them in Chesterfield, Macomb, Shelby, and the nearby townships and cities of Michigan.
---
Why Your Lawn Requires Fertilizer Applications
Without routine fertilizer applications, your lawn will suffer and will not be able to reach optimal health conditions. The key nutrients in fertilizer nourish the grass and soil in different ways. Nitrogen helps your grass green up and is a major part of chlorophyll, an essential part of the photosynthesis process. Potassium helps to strengthen the lawn overall and increases its chances of fighting off lawn diseases, while phosphorus works to create a stronger root system.
---
Details About Our Fertilization Treatments & When We Apply Them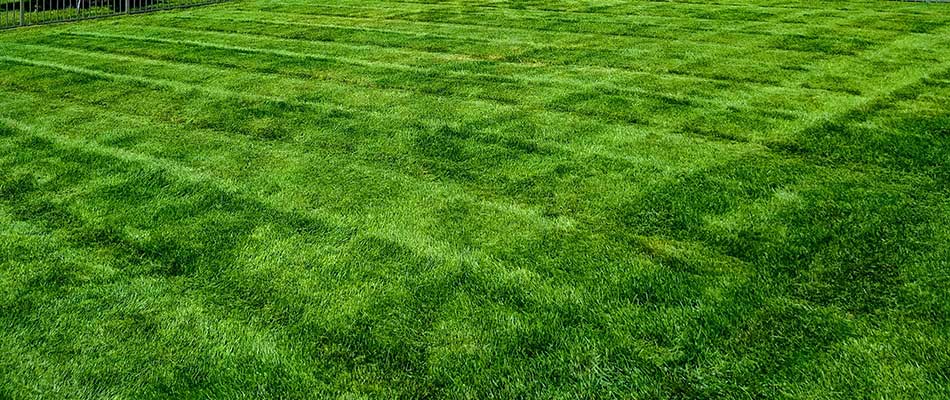 Each of our fertilization treatments is done with a balanced fertilizer that generally contains nitrogen and potassium. Some fertilizers contain phosphorus, but the use of this substance is regulated by the state of Michigan and can only be applied to new lawns or soil that has tested low for phosphorus. Learn more about when we apply our fertilization treatments:
Early Spring: This first treatment is done to help your lawn green up for the growing season. If it does not rain within seven days of this treatment, make sure to water your lawn.
Late Spring: Another treatment of balanced fertilizer continues to provide nutrients to your grass and soil.
Early Summer: We supply more nutrients to the lawn so it can feed on these and grow strong.
Late Summer: Fertilization at this time is important as the grass needs its strength during the heat of summer.
Early Fall: This balanced fertilizer offers more vital nutrients to your grass and keeps nourishing it throughout the fall.
Late Fall: One last treatment for the year prepares your lawn for the winter months and helps it build deeper roots. This will be extremely beneficial once the lawn emerges from its winter dormant period the following spring.
We also provide weed control treatments each time we fertilize your lawn so the grass will be as strong as possible.
---
Do you wish your lawn looked better? We can help—give us a call today.
If you have ever looked out at your lawn and wished that it looked prettier or better than your neighbor's lawn, then you probably need a lawn care expert to help. At Big Lakes Lawncare, we have years of experience and can work to get your lawn into a beautiful, healthy condition. Give us a call today at (586) 200-0855 to enroll in our fertilization program.