Expert perimeter pest control treatments offered for residential and commercial properties in counties located near Macomb, Chesterfield, & Shelby, MI.
We use high-quality insecticide spray to create a barrier around your home or business that pests will not cross!
Dealing with a property that's infested with insects and bugs is a giant headache. Seasonal changes have a substantial impact on the number and types of pests that try to invade home and business properties. The best way to protect against infestations year-round is by keeping up with preventative services, like our perimeter pest control treatments.
We apply a high-quality insecticide spray four times a year around the perimeter of your residential or commercial property to create a consistent barrier that pests won't dare cross! Our perimeter pest control services are available throughout Macomb, Chesterfield, and Shelby, and nearby areas in Michigan.
---
How Does Perimeter Pest Control Work?
Ants, spiders, and other creepy critters search for entry points along the sides of your exterior property so they can invade the inside of your home or business. During certain seasons, insects will look for better shelter that can provide them with food, water, warmth, and protection from the elements. This makes your home the perfect candidate for a bug bed and breakfast.
By treating the perimeter of your property with an insecticide spray, we can create a barrier that seals out the pests and minimizes the risk of infestation. Our crew will apply the treatment two feet up the walls outside and about a foot out into your lawn.
Since different insects are more active at particular times of the year, we perform pest control spray treatments four times a year and rotate applications every 30 to 60 days, depending on the severity of the infestation, to help keep the inside pest-free all year long!
We also offer an organic version of our pest control service upon request!
---
Why Should You Choose Big Lakes Lawncare for Perimeter Pest Control Services?
Spraying the foundation of your home or business with chemical pesticides can be dangerous if it's not applied correctly. They can be extremely harmful, especially for children and pets, and some people have been known to accidentally poison themselves after the insecticide came in contact with their bodies. When it's applied by a professional, you can be sure you have nothing to worry about!
DIY articles also supply a ton of misguided and flawed information. While some well-meaning individuals truly just want to help others, there also many scammers trying to take advantage of people's needs and fears by pushing a product or solution they know is ineffective at treating the pest problem.
It is always recommended that any service involving a chemical pesticide be handled and applied by a professional.
Unlike other pest control products, our pesticides are designed to not harm your soil, flowers, or lawn. Spraying the inside of your residential or commercial property is also not required with our services, so you can avoid risking the health and safety of your family and pets.
Big Lakes Lawncare is fully licensed and insured to apply perimeter pest control for homes and businesses. We adhere to all county, state, and federal guidelines for your safety and protection.
---
What Insects Can Our Insecticide Spray Keep Out of Your Lawn?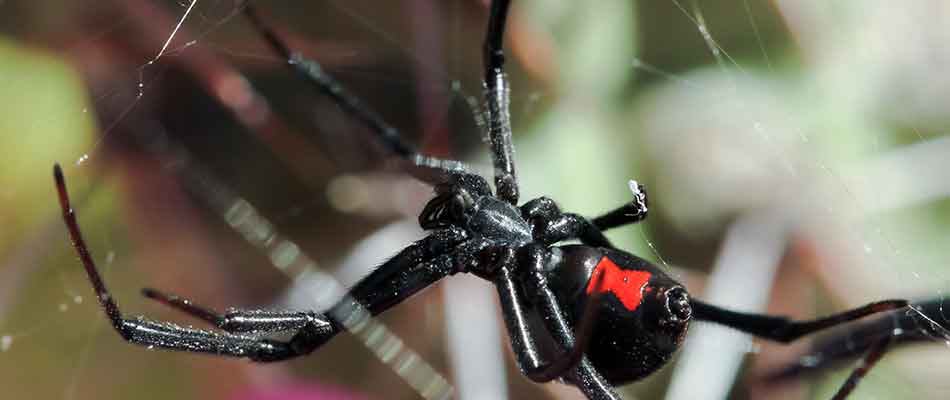 Pest control applications can keep out a slew of bugs from your home and lawn. Our insecticide spray can effectively treat for pests common in Macomb, Chesterfield, and nearby areas of Michigan, including:
Spiders
Earwigs
Ants
Crickets
Cockroaches
And more!
If you or one of your family members are allergic to any of these pests, it's even more critical to treat your property. Their bites and stings can cause severe reactions that negatively impact the health of you or your loved ones.
---
Our perimeter pest control treatments ensure insects and pests stay where they belong!
Don't wait until the insects are nesting inside your home to start dealing with the problem! Our licensed and trained team at Big Lakes Lawncare can provide perimeter pest control treatments so bugs and other pests stay where they belong: outside!
Get added to our application schedule by calling us at (586) 200-0855! Our services are available for residential and commercial properties located in Macomb, Shelby, and Chesterfield, MI.