Quality sod installation services in Michigan areas such as Chesterfield and Macomb.
We install Kentucky bluegrass sod at residential, commercial, and HOA properties.
If you need to renovate your existing lawn or install a brand new one from scratch, we provide quality sod installation services. Sod is a great way to get a new lawn quickly. At Big Lakes Lawncare, we typically install Kentucky bluegrass.
We offer sodding services for residential, HOA, and commercial properties in Chesterfield, Shelby, Macomb, and the surrounding areas of Michigan.
---
How Quickly Can Sod Establish Itself?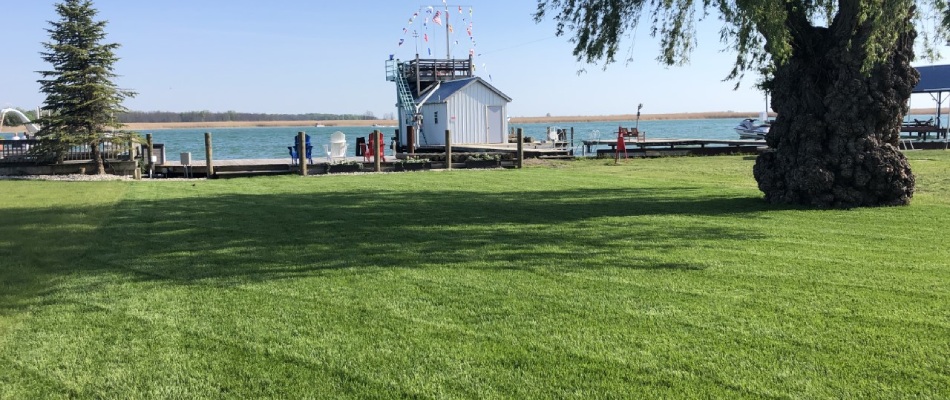 Generally, once sod has been installed, it will take about two weeks for it to start growing shallow roots. At around six weeks, you can expect the sod to have established itself with a solid root system. We recommend watering the sod every day for the first couple of weeks to ensure it is getting enough water to be healthy.
---
Our Sod Installation Process
Before we begin any sod installation job, we first remove the existing lawn if there is one. Often, we put in sod for new construction projects where the soil is already bare. Once the soil is bare, we till and grade the soil to prepare it for sod installation.
We then lay down the sod and ensure it is placed properly. Our teams will go over our tips for the best care of your sod after it has been installed.
---
Why Sod Is Better than Seeding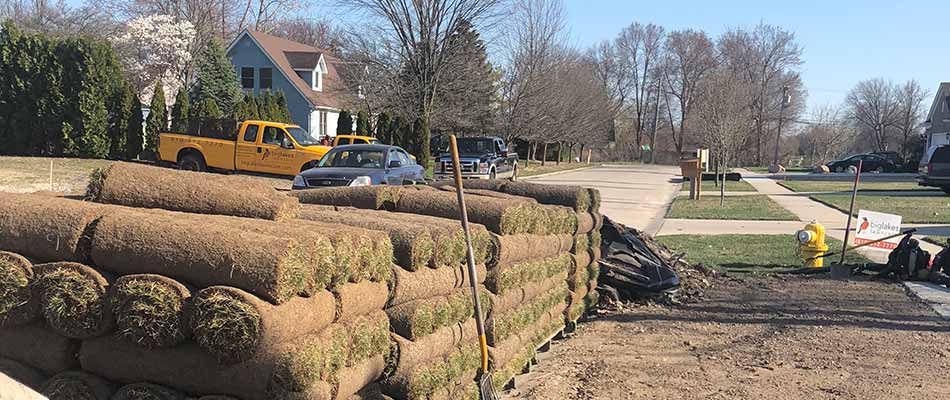 Sod has many advantages over grass seed if you are wanting to install a new lawn. These advantages include:
Sod takes much less time to establish itself. Sod establishes within weeks, whereas seed can take months. Once the sod is established, you can use the lawn normally.
Sod provides instant results. While you may not be able to be on the lawn immediately after sod is installed, it still provides immediate results of a beautiful, green, and healthy lawn.
Sod helps to prevent soil erosion. If you just have bare soil, it will erode away in rain or other water runoff. When sod is on top of the soil, it will be protected from that runoff. Grass seed will not be able to prevent erosion if it is still establishing itself.
Sod does not have any weeds in it. While a seeded lawn works to grow, it is not as strong as it could be, which means it could be more susceptible to weed growth. This can be avoided with sod installation since we will be installing quality, strong grass from the beginning.
Sod can also be installed at most times of the year, while seed can only be put down at certain points.
---
Searching for expert sod installation services in Michigan? Call our company for an estimate.
In Chesterfield, Macomb, Shelby, and other surrounding areas of Michigan, our company provides expert sod installation services to commercial, residential, and HOA properties. Call us today at (586) 200-0855 to get an estimate!