Beautiful exteriors boost the value and curb appeal of HOA communities located in Macomb, MI, and nearby cities.
A large responsibility for HOA organizations is hiring a quality lawn and landscape service. Look no further than Big Lakes Lawncare!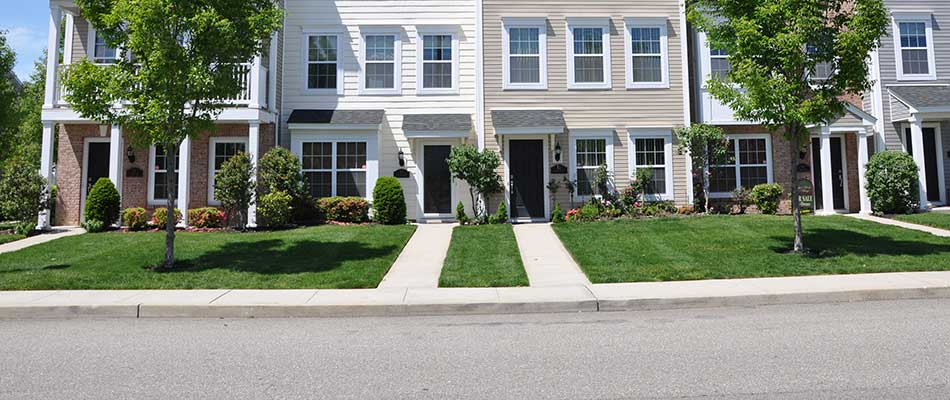 Part of the appeal of HOA's and condo associations, both for current residents and potential buyers, is not having to worry about maintaining a front or backyard landscape. This puts a ton of pressure on HOA's to find a quality lawn and landscape company that can deliver professional-level results for a community of people.
Big Lakes Lawncare offers everything HOA communities in Macomb, MI, and surrounding areas need to keep their grounds well-maintained and uniform all year long! From seasonal color to snow removal, our team is highly skilled and qualified in multiple areas of landscape care, so you can create a customized grounds maintenance plan based on the needs of your HOA property.
---
Mulch installations keep your landscape beds clean by minimizing weed growth and soil erosion.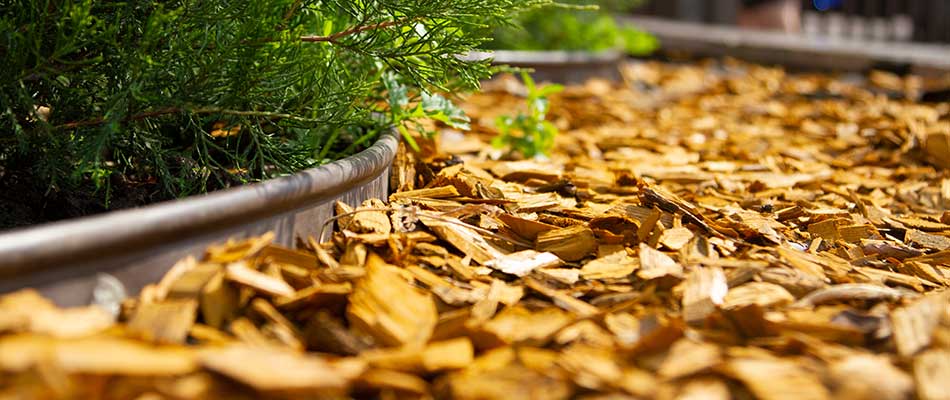 Our team performs mulch installations by hand to ensure all your community plants and softscapes are adequately protected and covered to limit issues like weed growth and soil erosion. Mulch is the perfect ground cover to help landscape beds look clean and is available in a variety of colors such as:
Black
Red
Dark brown/ mocha
Orange
---
Make your HOA community standout amongst the others with yearly seasonal color.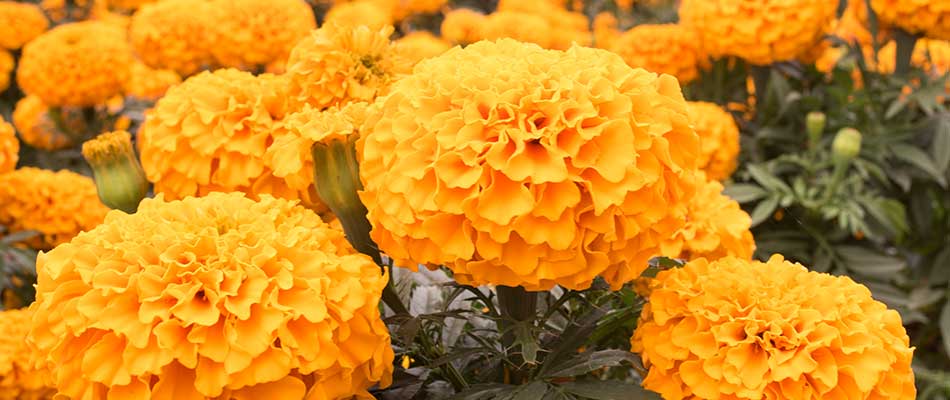 You can never go wrong adding mounds of flowers to your HOA landscape. Annual flowers, like marigolds and geraniums, offer seasonal color in the summer, bring life back to your community after winter, and require minimal maintenance. Our selection of warm-season annuals are known to grow well in our area of Michigan, so there's no worry about them dying off before the end of summer!
---
Keep residents safe throughout the winter with regular snow removal services.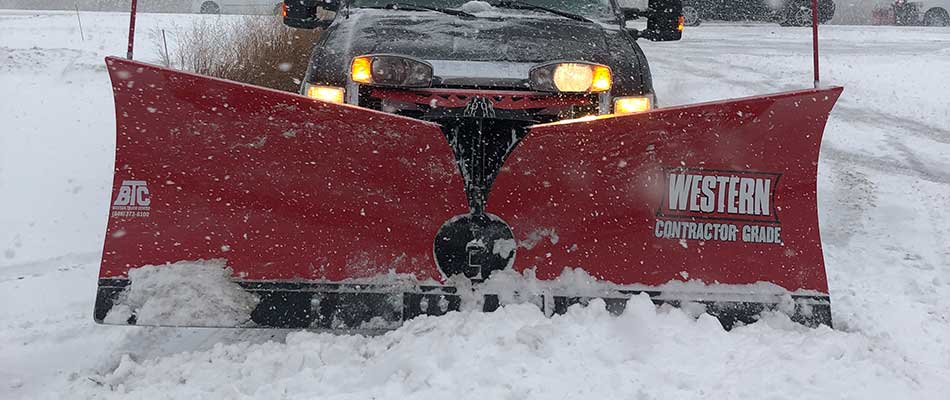 Walkways and driveways covered in snow or ice create a dangerous situation for your residents. If someone slips or falls and is injured, it can make your HOA association liable because it happened on property grounds. We provide snow and deicing services for all your concrete surfaces using the proper equipment to avoid damaging your hardscape areas.
---
Manage grass overgrowth to maintain property uniformity by having a regular lawn mowing service.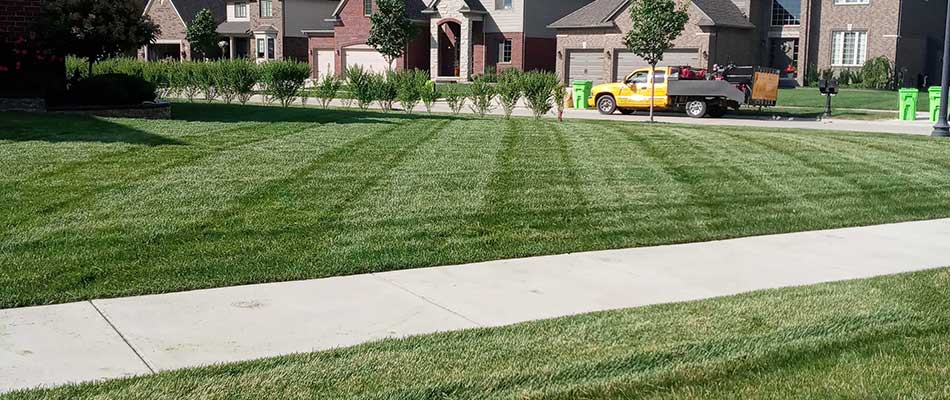 Properties with excessive grass overgrowth standout among the rest of the surrounding homes and are an eyesore for the other members living on the block. Plus, if your HOA landscape areas are also unkempt, it could make residents feel like they aren't getting what they pay for.
Weekly lawn mowing services keep lawns at the perfect height and promotes healthier grass growth. Not to mention, every mowing session at Big Lakes Lawncare includes string-trimming, blowing, and edging!
---
Fall and spring cleanups prepare your HOA landscape for the changing seasons.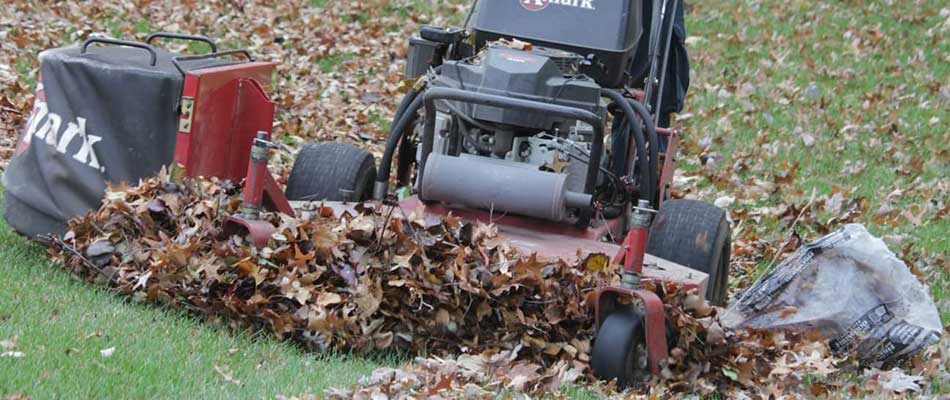 Maintaining the appearance of your HOA property landscape from season to season sometimes requires performing multiple services simultaneously. Our spring and fall cleanups cover all the essential aspects of lawn and landscape care that should happen in between the changing seasons. Both cleanups include a wide variety of services like:
Removing and hauling away all fallen leaves
Perennial trimming and pruning
Removing dead annuals
---
Sod installation offers more advantages for HOA communities versus planting grass seeds.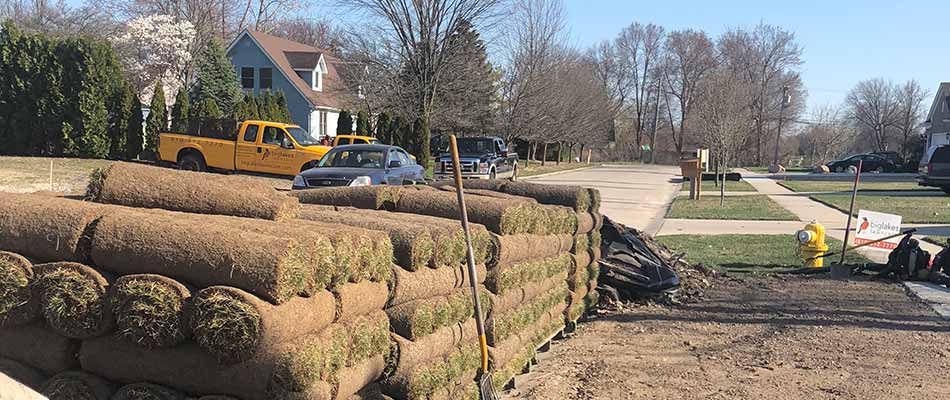 Need to renovate an existing lawn or install one for a newly built home or condo? Sod installations are an efficient method that proves to be better than seeding! Sod takes about six weeks to establish a root system into the ground and provides the resident with a beautiful green lawn instantly! We can also install the sod during most times of the year, unlike with grass seeds.
---
Speak with a team member at Big Lakes Lawncare today to set up your customized HOA lawn and landscape grounds maintenance services!
Big Lakes Lawncare is the best choice to help maintain the landscape of HOA communities and townhomes located in Macomb, Chesterfield, Shelby, and throughout other areas of east Michigan. We work with you to develop a customizable grounds maintenance plan, so you always receive the services your community needs to look uniform and clean! Call us today at (586) 200-0855 to schedule a consultation!