Lawn care and landscape design for homes and businesses in Clinton Township, MI, and nearby cities.
We will cultivate healthy grass and gorgeous landscape plants with our expert services.
The Clinton River cuts right through the middle of Clinton Township, creating a picturesque area with many beautiful outdoor attractions such as George George Memorial Park, Canal Park, Frank H. Budd Park, and more.
At Big Lakes Lawncare, we provide lawn care, landscape design, and other services to help make home and business lawns have healthy, gorgeous grass and landscape plants. Our expert services help cultivate beautiful yards.
---
We maintain your lawn with mowing, yard cleanups, and more.
Lawn maintenance is a vital part of the health of your lawn. If you need to create a new lawn, we can install freshly-grown sod at almost any time of the year. Weekly lawn mowing ensures that grass grows properly and stays at the ideal height to absorb key nutrients.
Spring cleanups help to prepare the lawn and landscape for the upcoming growing season, and fall cleanups ensure that leaves and other debris are removed from your yard before winter weather begins. We also remove snow from concrete surfaces on your property to help minimize slip and fall injuries at your home or business in Clinton Township.
---
Our lawn care services include aeration, fertilization, weed control, and others.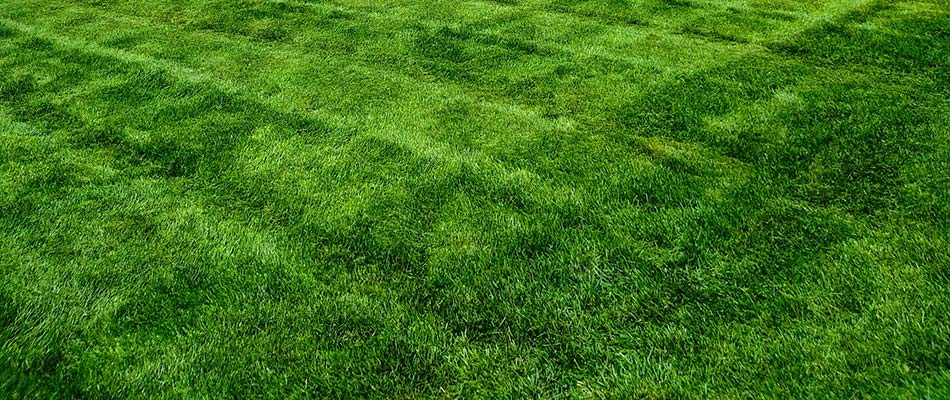 We care for the health of your lawn with a six-step lawn care program that includes fertilization and weed control. These strengthen your lawn throughout the year and help the grass to fight off common weeds such as crabgrass, dandelions, and others. Spring and fall aeration helps to loosen tightly-packed soil underneath the grass, letting the roots get better access to light, air, and water. Overseeding in the fall encourages healthy growth in the spring.
---
Let us install and maintain your landscaping for you.
Our landscape designers craft a custom landscape for you, whether you are adding new landscape beds or renovating the ones you already have. We add in beautiful plants, shrubs, and can install spring and fall annual flowers as well. Our crews hand install hardwood mulch for a precise application that keeps your soil and plants protected from soil erosion and other threats like extreme temperature changes. We can also trim your shrubs and hedges during the year so they stay looking shapely and maintained.
---
Searching for lawn and landscaping services in Clinton Township, MI? Contact our company for a consultation.
We offer top-tier landscape and lawn care services to residential and commercial properties throughout Clinton Township, MI, and the surrounding communities. If you are on the search for a new lawn company, contact us at (586) 200-0855 to set up a consultation.