About Big Lakes Lawncare
Our hundreds of reviews show that our customers are happy with our lawn care and landscaping services.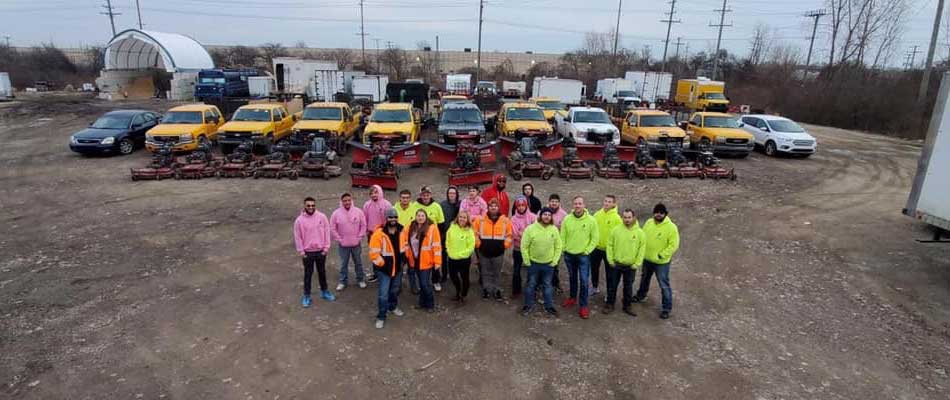 At Big Lakes Lawncare, we have been serving the area of Chesterfield, Macomb, and Shelby, MI since 2014. During that time, we have amassed hundreds of reviews and customers who are happy with our lawn care company and our landscape services.
Learn more about who we are, what we do, and our community involvement throughout the area.
---
Our company's purpose and vision drive us to provide professional and highly-rated service.
We have created a mission and values for our company that drive everything we do:
Our purpose is to be a bigger, better company improving lives.
Our vision is to be a client-focused, convenience-centered, well-run team.
With 30 employees and hundreds of customers, we have developed professional and highly-rated guidelines to service your property. Each employee that visits your home, business, or HOA will arrive in a company t-shirt or polo and a hat. All of our trucks and trailers are wrapped with the company logo, so you will always know who is at your property.
If you are not satisfied with any service, we provide a guarantee and will come back out for free to make it right. We also have a field manager who spot checks work daily.
Each employee is treated as though they are part of the family. We have regular company events such as barbecues and outings, and we also put each employee through Dave Ramsey's financial training.
---
Our Local Community Involvement
We also strive to be involved in our local community by donating to area private schools, sponsoring school events, giving to the Police Officer Association of America, and donating clean water to the Clean Water Action. More recently, we have also been providing free services to healthcare workers during the COVID-19 pandemic.
---
Our Education, Training, & Professional Affiliations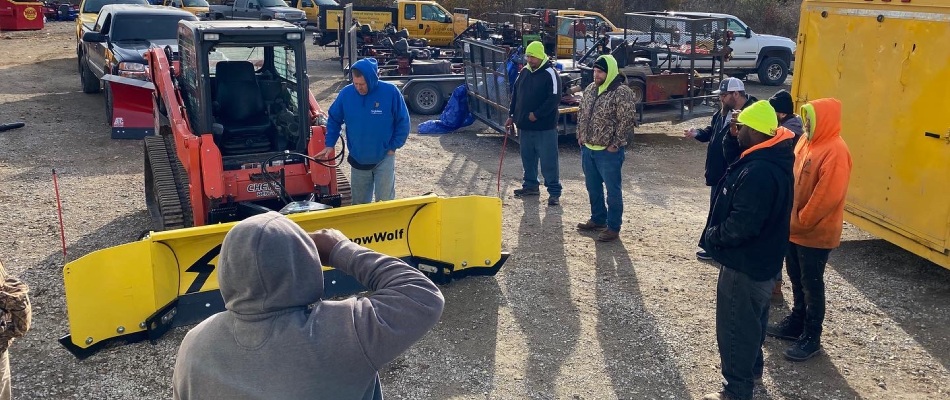 Our company provides in-house training to all employees and our management team attends training at local universities. We also hire green industry experts who are well-versed in best practices so that you always have the best of the best serving your property.
We are also members of the Michigan Green Industry Association.
---
Services We Provide in Macomb & Surrounding Areas in Michigan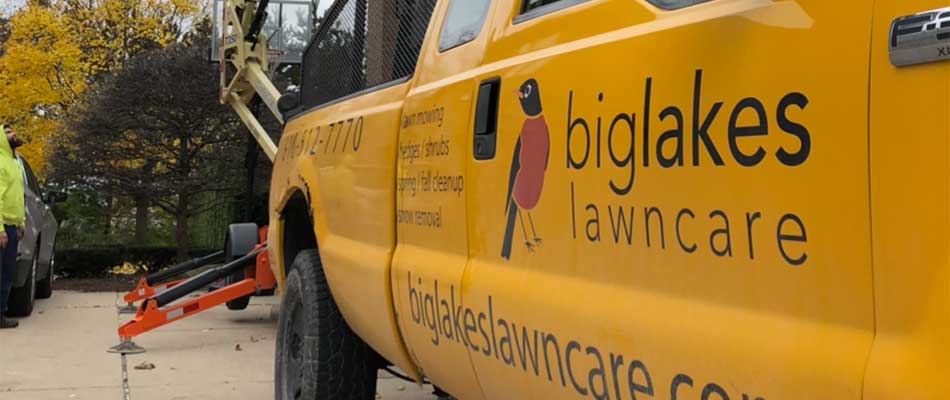 Throughout Macomb and the surrounding areas of Michigan, we provide extensive lawn care and landscaping services such as:
Shrub & Tree Care
Leaf Removal
Landscape Design
Patios & Walkways
Retaining & Seating Walls
---
Ready to hire one of the area's best lawn care and landscaping companies? Contact our team today!
In Chesterfield, Macomb, Shelby, and the nearby towns in Michigan, we are one of the best lawn care and landscaping companies. Our reviews speak for themselves! If you're ready to work with us, then contact us today at (586) 200-0855 to set up an estimate.
---
Photos of Our Team