Expert Landscaping Services for Commercial Properties in & Around Macomb, Chesterfield, & Shelby, MI
Our landscaping services include shrub trimming, annual flowers, mulch installation, and more.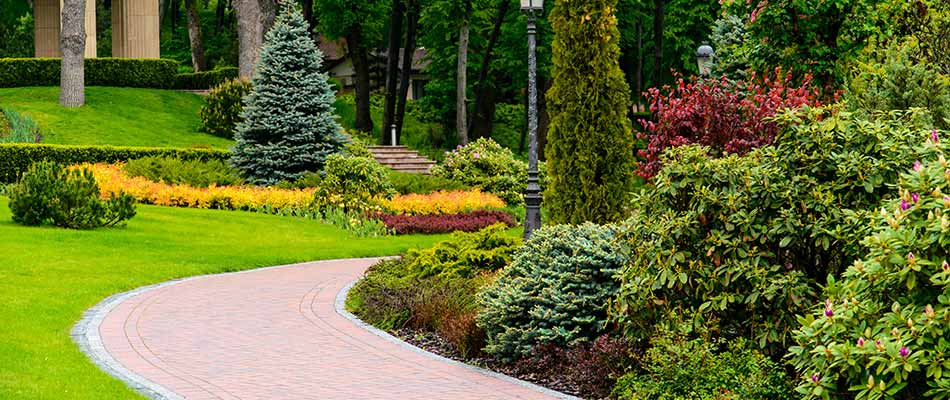 Having a well-manicured landscape is vital for your business or HOA. New potential customers or clients walking up to your property will notice your lawn before anything else - whether it looks fresh and healthy or like it could use some TLC. Regularly caring for your lawn and perfecting its landscaping will drastically increase your curb appeal.
We offer a wide variety of options for your commercial landscaping needs:
Landscape beds and plantings
Shrub trimming and pruning
Mulch installation
Annual flowers
Sod installation
Our professionals are trained and reliable so you don't have to think twice about putting your commercial property in our hands. We offer our landscaping services to communities in Macomb, Chesterfield, Shelby, & surrounding MI cities.
---
Bed Renovations & Planting Will Perfectly Complement Your Landscape
We take your landscape bed renovation very seriously at Big Lakes Lawncare. Our experts put your project through a custom design process that is created with your individual property in mind. We either hand-draw the design or we will use computer software in our planning process. It may not seem like a lot of effort goes into these landscape bed renovations, but our team focuses deeply on all of the following design aspects to ensure that they perfectly complement the rest of your property:
Focal points
Symmetry
Unity
Balance
Color
Proportion
Next, our team will hand-select the plants we add to your landscape beds. We aim to pick native plants that are known to thrive in our MI climate, although we will add non-native plants at your request. Some common native options for our area include:
Viburnum
Ninebark
Buttonbush
Witchhazel
Roses
---
Shrub Trimming Versus Shrub Pruning
Shrubs that aren't taken care of can quickly get out of hand and make your commercial property look messy. You'll be surprised at the difference that a little shrub trimming can do for your curb appeal. Not only will neglecting your shrubs decrease your curb appeal, but it will also make it hard for essential nutrients to access all parts of the plant.
We offer our shrub trimming service 2-3 times a year to keep on top of the plant growth.
In addition to trimming and making your shrubs look nice, we will also manage their health with selective pruning. Pruning is different than trimming in that it focuses on only cutting back the branches and stems that are either dead or infected. This prevents any future health problems by not allowing the disease or infection to spread.
---
Mulch Will Regulate Your Soil Temperature, Prevent Soil Erosion, & More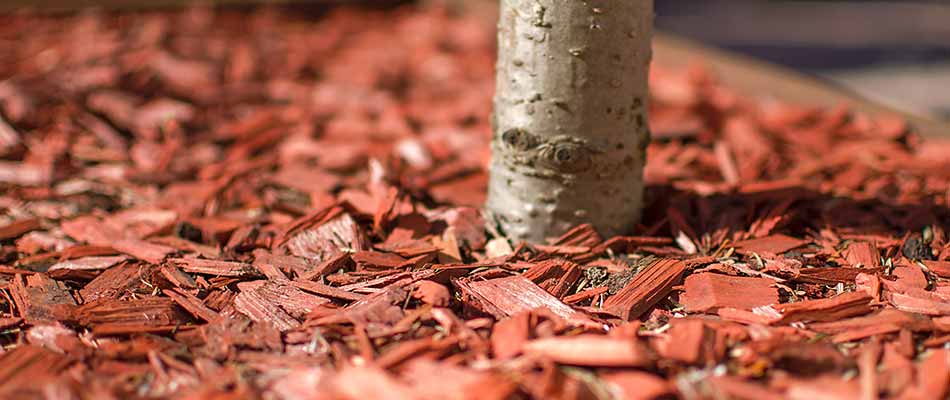 If you need to add mulch to your commercial property or you just need to replenish your already existing mulch, you've come to the right place. Our experts have a keen eye for design and can help you choose between dark brown, black, red, and orange mulch.
You may be tempted to skip over mulching, but this would be depriving your lawn of many benefits. Mulch will:
Prevent weed growth
Retain moisture
Regulate soil temperature
Insulate your soil and roots during colder weather
Help prevent soil erosion
Break down into your lawn and provide extra essential nutrients to your soil
---
We Plant Annual Flowers Such as Impatiens, Marigolds, & Petunias
Annual flowers are flowers that bloom for only a short period of time. They grow quickly and bloom longer than perennial flowers. Annuals can be a bit tricky when choosing the specific type to add to your MI property. We find that planting warm-season annuals in the spring or summer is the best way to enjoy them to their fullest.
Our experts have planted countless annuals. They add a beautiful pop of color to your commercial property and don't require much maintenance. A few types that we find are most popular in our area include:
Impatiens
Marigolds
Petunias
Snapdragons
Geraniums
---
Sod Requires Less Maintenance Than Grass Seed
If you have had landscape renovations on your commercial property or just want to build your new lawn from scratch, we provide sod installation services for just that. Sod is pre-grown grass that comes in rolls that simply need to be rolled out onto your lawn. It takes about two weeks of gentle care so that it can start to grow roots. Then, at about the 6-week mark, you can expect that your sod has established a solid root system.
When compared to grass seed, sod requires much less maintenance and is often referred to as an "instant lawn," meaning that you get to enjoy green grass right away (even if the sod is still fragile). Some benefits of sod include:
Quick results
Low maintenance
Flexible installation times
Soil erosion prevention
---
Do any of these landscaping services spark your interest? Give our office a call to receive a quote!
While you take care of the inside of your business, let us take care of the outside. Hiring our commercial landscaping services will take a load off of your plate so that you can spend your time focusing on your passion. If your business or HOA property needs any of the services listed above, give our office a call at (586) 200-0855 to receive a quote.
Our commercial landscaping services reach communities in and around Macomb, MI including Chesterfield, Shelby, and Troy.