Landscape installation and more for Chesterfield, Shelby, and nearby cities in Michigan.
We renovate existing landscape beds, trim shrubs, install sod, and perform other services.
Our landscape services are offered to residential and commercial properties to increase curb appeal and aesthetic appeal. Let us renovate existing landscape beds, trim your shrubs, add new sod, or perform other tasks for you.
We provide landscaping in Chesterfield, Macomb, Shelby, and the nearby cities and townships in Michigan.
---
We install new landscaping and bed renovations.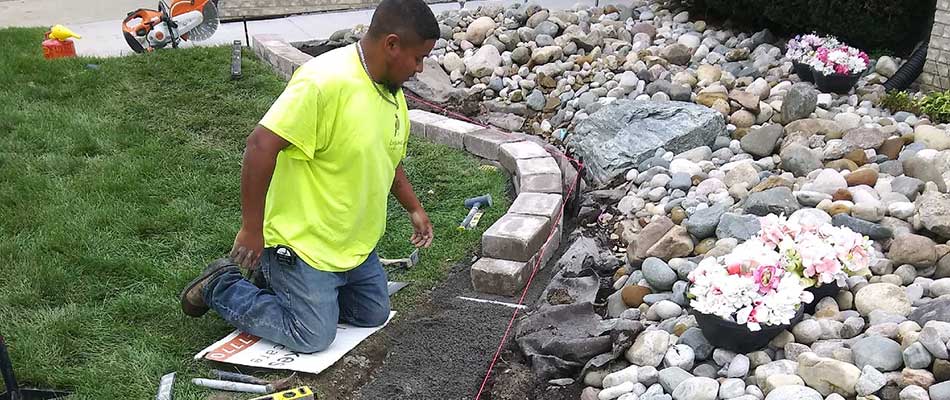 Our landscape designers use common design principles to create beautiful landscape beds that reflect you and your property. Each plant we use in our landscape and bed renovation projects is hand-picked by our crews. We inspect each one before we install it at your property and will do a walkthrough with you once the job is complete to make sure you are satisfied with the final results.
View Plantings & Bed Renovations
---
Routine shrub trimming keeps plants looking well-maintained.
With routine shrub trimming, you can rest assured that your plants will always look well-maintained and flawless. We provide trimming services throughout the year for shrubs, bushes, hedges, and small trees. Trimming also allows us to check your plants for any signs of insects or disease and recommend a treatment protocol to you.
---
Installing mulch protects your soil and plants from erosion, evaporation, and more.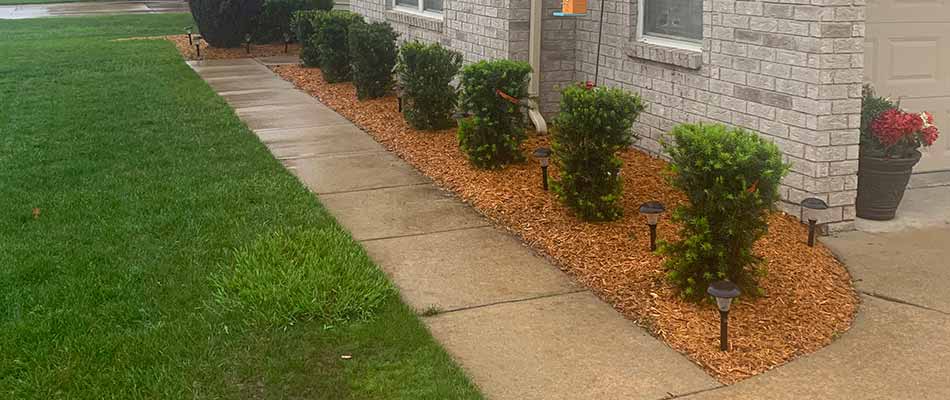 Ensure you have the correct amount of mulch in your landscape beds with our precise mulch installation practices. We always install mulch by hand to make sure there is enough to protect your soil and plants from erosion, weed growth, moisture evaporation, extreme temperature changes, and more.
---
We plant cool-season and warm-season annual flowers for you.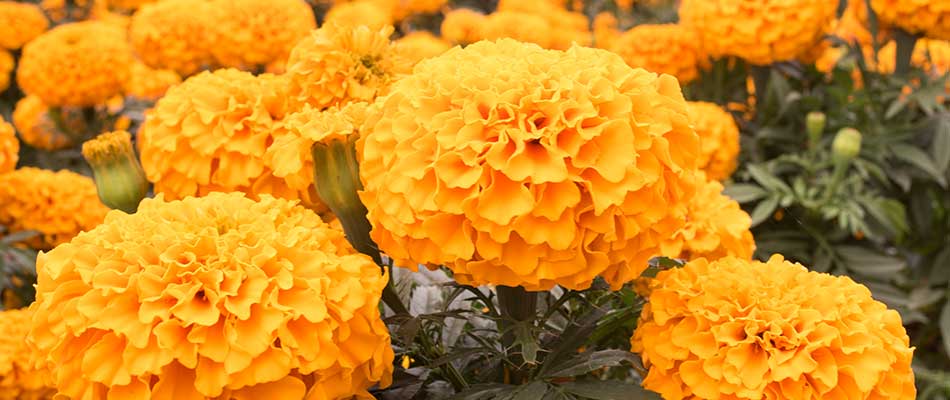 For an added touch of vibrant color, we can plant annual flowers for you. We work with both cool-season and warm-season annuals so that you can have beautiful hues of pinks, purples, reds, yellows, and more in your landscape throughout the year. Popular annuals include calendula, petunia, marigold, begonia, and more.
---
Sod installation services provide an instantly healthy, green lawn.
If you are in need of a new lawn, we provide expert sod installation services. Sod is the only way to get an instantly healthy and green lawn. Our verdant sod is chosen from local growers and brought directly to your property. We use Kentucky bluegrass sod as we have found it is the most disease-resistant type and is also gorgeous.
---
Searching for top-rated landscape services near you? Call us to learn more.
If you have been searching for some of the best, top-rated landscape services near you, you've found us. We serve properties in Shelby, Chesterfield, Macomb, and surrounding areas of Michigan with bed installlation, shrub trimming, mulch installation, and more. Call us at (586) 200-0855 to learn more and set up a meeting with one of our landscape professionals.