We perform spring yard cleanups in Macomb, Shelby, and other areas of Michigan.
Get your lawn and landscape prepared for the growing season with a yard cleanup.
When winter ends and your grass and plants are ready to begin growing again, your lawn will benefit from an expert spring yard cleanup. At Big Lakes Lawncare, we provide cleanups to prepare your landscape plants and grass for the growing season. Usually, our spring cleanups are offered in March since this is when plants and grass in Michigan start to emerge from winter dormancy.
Our spring yard cleanups are available to residential, commercial, and HOA properties in Chesterfield, Macomb, Shelby, and the surrounding areas of Michigan.
---
Spring Cleanups Remove Accumulated Yard Debris & More
When the growing season begins, your grass will need help emerging from its winter dormancy period. During winter, debris such as leaves and sticks will accumulate on your lawn and landscaping. If it is left to sit there, the underlying grass and soil will be blocked from absorbing nutrients such as air, water, and light, which are all key elements of the photosynthesis process.
Our spring cleanups are provided to clear this debris away and to help get your landscape beds ready for the growing season.
When we come to your home, you will know it is us—we always wear a company uniform and our trucks and trailers have our company logo on them. Our crew members will always be professional with you. We are so confident in our spring cleanup services that we also offer a guarantee. If you are not happy for any reason with the cleanup we provide, we will come back to your property at no extra charge to make it right.
---
Services Included in Our Spring Yard Cleanups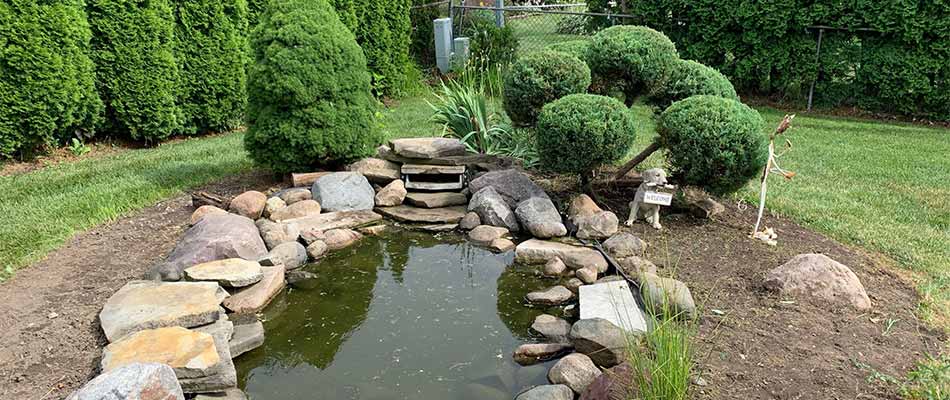 The services we offer in our expert spring yard cleanups combine to efficiently clean off your lawn and landscaping. Typically, one of our spring cleanups lasts about four hours. These services include:
Cutting back perennial plants
Removing any dead annuals from the previous season
Blowing out leaves and debris from landscape beds
Clean up debris from the lawn
Mow the lawn and edge around hardscaped areas
Remove any leftover leaves
We also haul away all the debris and leaves so you do not have to be concerned with getting rid of it on your own.
---
Does your property need spring cleanup services? Contact us today!
In Macomb, Chesterfield, Shelby, and the other nearby areas of Michigan including parts of Macomb, our company provides spring yard cleanups in March. If your residential, HOA, or commercial property needs a cleanup after the winter season, contact us for an estimate.
We are available at (586) 200-0855 or you can fill out our online contact form and we will reach out to you shortly! Our teams are all licensed and insured with a $2 million policy to give you peace of mind about who is working on your property.