Fertilization, weed control, lawn mowing, and other services provided to properties in Macomb, MI.
Our lawn care crews cultivate a healthy lawn that looks beautiful throughout our growing season.
In the early 19th century, Macomb Township was formed when German settlers came looking for farmland. Today, their German influence remains a staple in the township's culture. The area also played a part in the logging industry later on in history. Today, its residents enjoy their time outside and our company helps to increase that enjoyment by providing fertilization, lawn mowing, weed control, and many other services.
We work to cultivate healthy lawns throughout Macomb Township, MI for residential, commercial, and HOA customers.
---
Learn more about our lawn care services.
In order to fully nourish your lawn during the year, we fertilize it in early spring, late spring, early summer, late summer, early fall, and late fall. We also administer pre-emergent and post-emergent weed control to ensure that common weeds will not invade your lawn and cause damage to the grass. Aeration and overseeding services loosen your compacted soil and foster new grass growth for the coming year. Learn more about each individual lawn care service we offer:
---
We also maintain your lawn and landscaping during the year.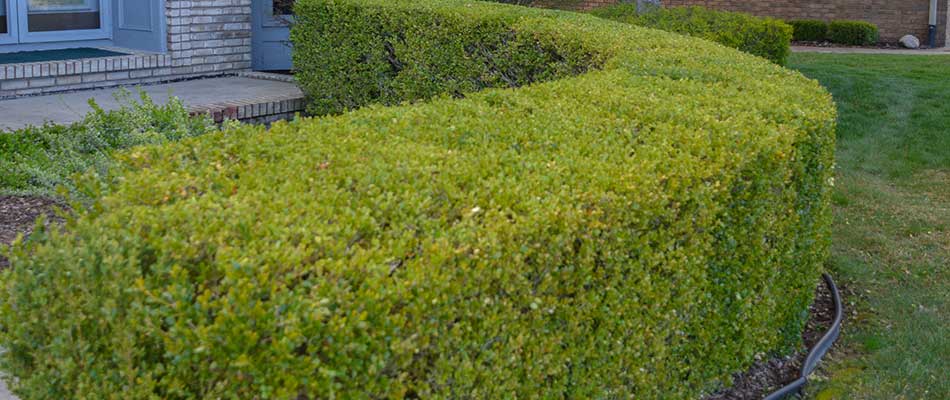 While lawn care is vital, you also need to maintain your lawn and landscaping in order to keep up with your curb appeal. We will mow your lawn and keep it at the ideal height so it stays as healthy as possible. Seasonal cleanups in the spring and the fall are provided to clear off yard debris, fallen leaves, and trimming plants. Your plants will also be routinely trimmed throughout the year to keep them shaped.
Have us install new mulch in your landscape beds each year once we create new plantings and softscapes for your property. We choose the best quality of plants for every single job performed in and around Macomb Township. If you want your landscape to be refreshed during the year, we can also plant cool-season and warm-season annual flowers that have beautiful blooms with vibrant colors. Finally, we also can remove snow for you during the winter to keep your sidewalks, entryways, and other concrete surfaces safe and minimize the risk of slips or falls on your property. Get more details about our lawn and landscape maintenance services here:
---
Searching for a lawn company that can service your property all year long in Macomb Township, MI? Contact us for more information.
In Macomb Township and the surrounding areas of Michigan, our company provides lawn, landscaping, and snow removal services to residential, commercial, and HOA properties. See why we are one of the top-rated companies in the area and contact us today at (586) 200-0855 to get more information and set up an estimate on any of our services.