Top-rated lawn care and health services in Chesterfield, Macomb, and other cities in Michigan.
Our lawn care experts will assess the state of your lawn to decide which treatments will best benefit it.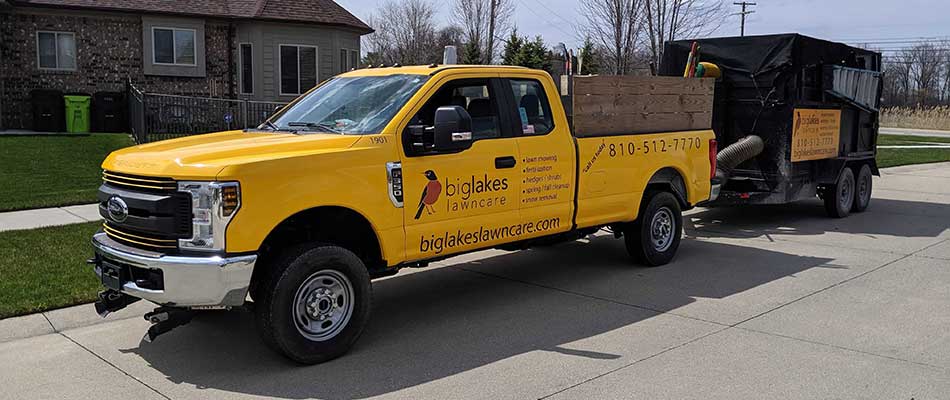 At Big Lakes Lawncare, we use our lawn care expertise to treat your lawn and boost its overall health with fertilization, weed control, aeration, and other services. We will assess your lawn and then decide what treatments it needs.
Our top-rated lawn care and health services are provided to residential, commercial, and HOA properties in Chesterfield, Macomb, Shelby, and surrounding other communities in Michigan.
---
Learn About Our Lawn Care & Health Services
We offer a six-step lawn care program that includes fertilization, weed control, and other services. Learn more about our lawn care and how it benefits your lawn.
Fertilization: We apply different types of fertilizer throughout the year to give it important nutrients required to make it as strong as possible. Fertilization uses nitrogen, potassium, and other chemicals to nourish the grass and soil.
Weed Control: Our pre- and post-emergent weed control treatments are designed to target problematic weeds in our area such as crabgrass, dandelions, clover, and more. Keeping weeds away from your grass helps it to stay healthy.
Aeration: Aeration is offered in both the spring and fall, but we primarily perform it in the fall. By aerating your lawn, we loosen up the soil which gives the roots of the grass the ability to breathe and absorb more nutrients.
Overseeding: Overseeding is generally done along with aeration because there are already holes in the soil for the seeds to reach down into and form stronger roots. We recommend that both aeration and overseeding be done once a year.
Lawn Disease: If your lawn shows signs of lawn disease, such as brown patches or discoloration on grass blades, we will help diagnose the issue and assess the best way to treat it. This may require a fungicide treatment to kill off the disease. Generally, if your lawn has been well cared for and watered properly, then lawn disease should not be an issue.
Grub Control: We can apply both preventative and curative treatments to control the number of grubs in your lawn. If you have a large infestation, these beetle larvae can end up destroying the entire lawn rapidly. When they hatch, they feed on the roots of the grass. If your grass feels spongy and rolls up like a carpet, it is a sign that you have a grub problem.
Tree & Shrub Health: We offer comprehensive tree and shrub health services including fertilization, disease control, pruning, and more to promote healthy growth and resistance to disease and pests.
---
Do you want to work with the premier lawn care company in the area? Contact us for an estimate.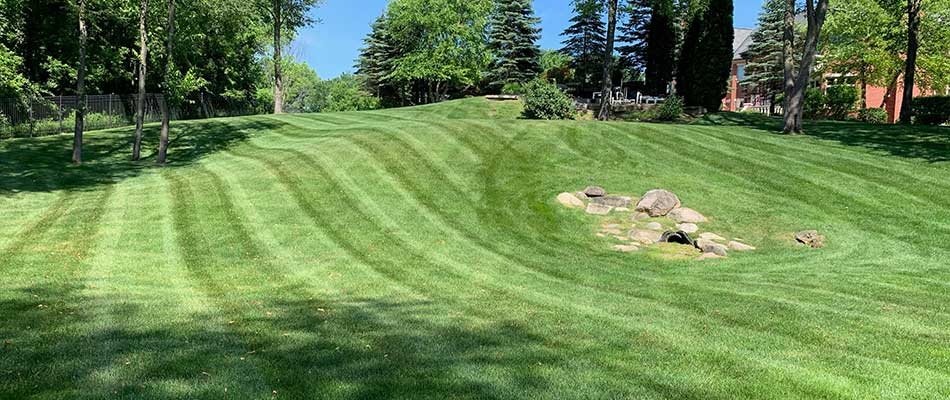 At Big Lakes Lawncare, we pride ourselves on being the premier lawn company in Macomb, Shelby, Chesterfield, and other nearby areas of Michigan. If you'd like to work with us so we can provide your lawn with excellent care, then give us a call today at (586) 200-0855 to set up an estimate!