Chinch Bug Treatments in Macomb, Chesterfield, Shelby, MI & Nearby Areas
Our chinch bug treatments will help eliminate these pests from your lawn.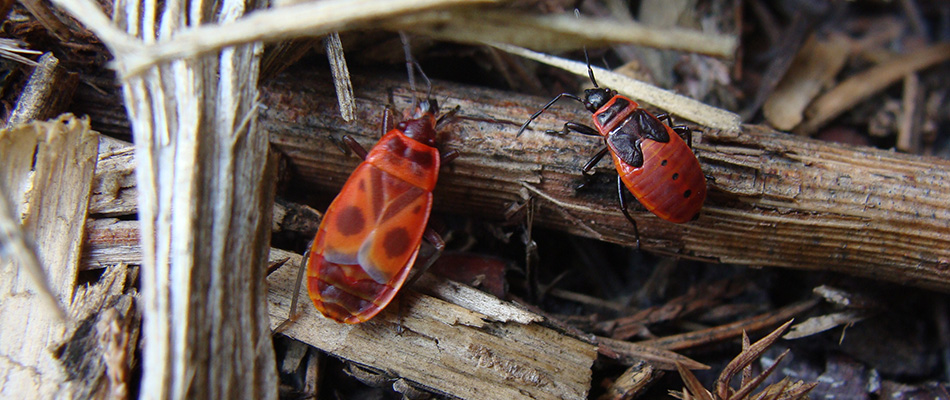 Chinch bugs are small insects that like to feed on your lawn by piercing the grass blades and draining the fluid from them. They can be very frustrating to deal with and if you don't take action, they could destroy your entire lawn. We can treat your lawn for chinch bugs with our high-quality insecticide and eliminate them from your property.
After your lawn has been treated, our fertilization, aeration, and overseeding services can begin restoring your lawn back to health. The best way to prevent these pests in the future is to maintain healthy grass by eliminating any weeds on your lawn and keeping your grass on a proper watering schedule. We offer our services to the Macomb, MI area, and in nearby areas like Chesterfield and Shelby.
---
How do we treat your lawn for chinch bugs?
Chinch bugs can quickly deteriorate the health of your lawn if they are not treated. When you sign up for our chich bug treatments, we will spray your lawn with a powerfully formulated insecticide. When spraying this insecticide, our technicians will make sure to spray it evenly across your yard to make sure that no spot is missed. This will kill off the chinch bugs on your lawn.
---
Fertilization, aeration, and overseeding services can help nurse your lawn to health after a chinch bug infestation.
After chinch bugs deliver a punch to your lawn, you will be left with the aftermath of their damage. Treatments will eradicate these pests, but other services are necessary to restore your lawn to its full health. The dynamic trio below can help nurse your grass to health after a chinch bug infestation:
Fertilization: Fertilizer works to create green, healthy grass by feeding your turf nitrogen, phosphorus, and potassium. These nutrients will help your grass grow nice and strong.
Aeration: Our aeration service can make it easier for your turf to receive water, sunlight, and other nutrients. It's a great start to begin healing the areas in your grass that chinch bugs have impacted and a way to make your turf healthier overall.
Overseeding: By spreading seeds throughout your lawn with our overseeding service, we can promote new grass growth that will fill in any patchy spots caused by chinch bug damage.
---
How to Prevent Chinch Bugs in the Future
After we've treated your lawn for chinch bugs, the last thing you want is to go through this process again any time soon. The best way to prevent chinch bugs in the future is to maintain healthy grass. Our weed control program will eliminate weeds from your lawn, which will help to keep your grass strong since it won't have to compete with weeds for nutrients. It will also be helpful to establish a watering schedule to keep your lawn hydrated so that chinch bugs are not attracted to it.
Your lawn should receive about an inch to an inch and a half of water every week to stay hydrated.
---
Got chinch bugs? Give us a call today to schedule our treatments!
At Big Lakes Lawncare, our goal is to help eradicate chinch bugs from your lawn. Our chinch bug treatments are effective and work well alongside several of our other services to make sure that these pests are not attracted to your grass. If you're looking for chinch bug treatments in Macomb, Chesterfield, Shelby, and nearby areas in Michigan, give us a call today at (586) 200-0855 to schedule a consultation for our services!