When March rolls around, it's time to start thinking about your lawn and its condition after many winter months. There are most likely sticks, debris, dead annual flowers, and leftover leaves from the fall.
Spring landscape cleanup includes many different services such as:
Cutting back perennial plants
Removing dead annuals from the previous season
Blowing out leaves and debris from landscape beds
Cleaning up debris from your lawn
Mowing your lawn
All of these services are beneficial to both the health of your lawn and your curb appeal. So what happens if you don't do them? Skipping your spring landscape cleanup could be potentially dangerous for your plants and leave you with an unsightly yard.
---
Cutting Back Your Perennial Plants
It's smart to cut back your perennial plants after the long winter months. This involves going through and cutting out any dead or messy foliage, improving not only their appearance but also their health.
What happens if you don't cut back your perennials? It may be tempting to just let your perennials be, but this will leave your plants in a tangled mess of dead plant tops. In turn, this will attract diseases and insects to your plants, stunt their growth, and decrease your overall curb appeal.
---
Removing Dead Annuals From the Previous Season
Annual plants are different from perennial plants in that they only last for one season. By the time spring rolls around, your dead annuals from the previous season should be removed and replaced with new ones because they don't grow back.
What happens if you don't remove your dead annual plants? Leaving your annuals where they are after they have died will create a pest and insect infestation that survives on the dead plant material. Your dead annuals will also take up unnecessary lawn space, leaving you with no room to plant new lively ones.
---
Blowing Out Leaves & Debris From Your Lawn & Landscape Beds
The obvious advantage to blowing out the leaves and debris that have built up in your lawn and landscape beds is the increased curb appeal; this simple task will leave your property looking so much cleaner. In addition, it will also allow for sunlight, water, and nutrients to reach your lawn easier than it would if it was covered up.
What happens if you don't blow out the leaves and debris in your lawn and landscape beds? Some amount of leaves are beneficial for added nutrients, but you are usually dealing with more than "some" after all of those fall and winter months. Leaves and debris that have been covered with snow for months create a breeding ground for disease and insect infestation.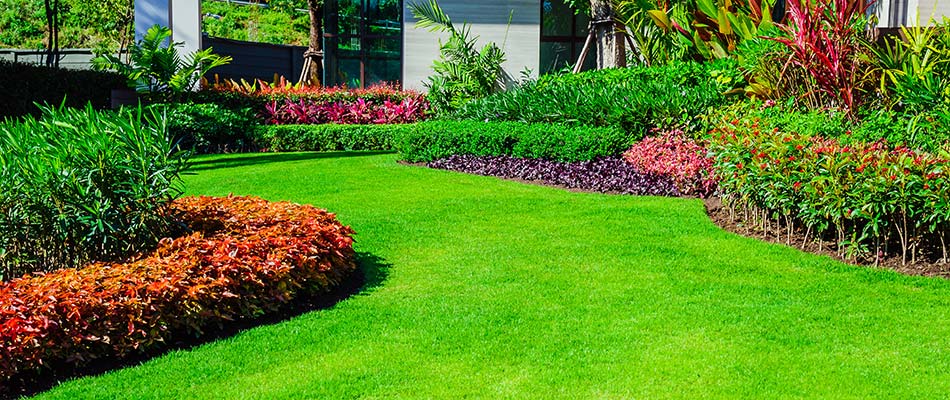 ---
Mowing the Lawn
Mowing the lawn is one of the first things homeowners think of when the sun finally pops out and green grass makes its appearance. It is important to know exactly when you should make that first lawn cut of the season because cutting too early can pose a threat to dormant grass crowns and their fragile root systems.
On the other hand, what happens if you wait too long to mow? If you let your grass grow for too long, you will miss the opportunity of being able to reach your desired blade length in one mowing session using the one-third rule. Any time you cut your grass, you shouldn't be cutting more than one-third off the top of the blades. If you do, you risk cutting off its source for nutrients.
---
Schedule Your Spring Cleanup With Us Now!
Get your lawn ready for the warmer months ahead with a spring landscape cleanup. Our team prides itself on same-day or next-day scheduling. If you are located in or around Macomb, Chesterfield, or Shelby, MI, give our office a call at (586) 200-0855 to schedule a spring cleanup for your property today!