Your lawn should be a sanctuary for your stunning softscapes, not for aggressive weeds that take away nutrients from your grass. An effective weed control treatment will kill existing weeds and prevent future weed growth. The timing and consistency of a weed control application play an essential role in keeping weeds at bay, as well as the mowing and watering practices you observe after applying weed control treatments. To make it easier for property owners planning to get weed control services, we have compiled a list of FAQs and their answers to help you understand our process better. Keep reading to learn more about weed control treatments.
---
Why do I need weed control?
Having a lawn full of lush and healthy grass is every homeowner's dream. If you want to achieve this kind of turf, keeping weeds out of your lawn is essential. Weed control takes care of removing persistent weeds that compete with your grass for essential nutrients, air, water, and space. You'll want to enroll in a weed control program because this program not only removes existing weeds from your lawn but also prevents new ones from growing.
---
How often do you treat weeds?
We will go to your property five times a year to treat weeds. First, we administer a pre-emergent treatment in early spring, and then we follow through with four applications of post-emergent treatments from late spring to early fall.
We will perform spot treatments on weeds that have emerged in between applications for free.
---
What does pre-emergent weed control do?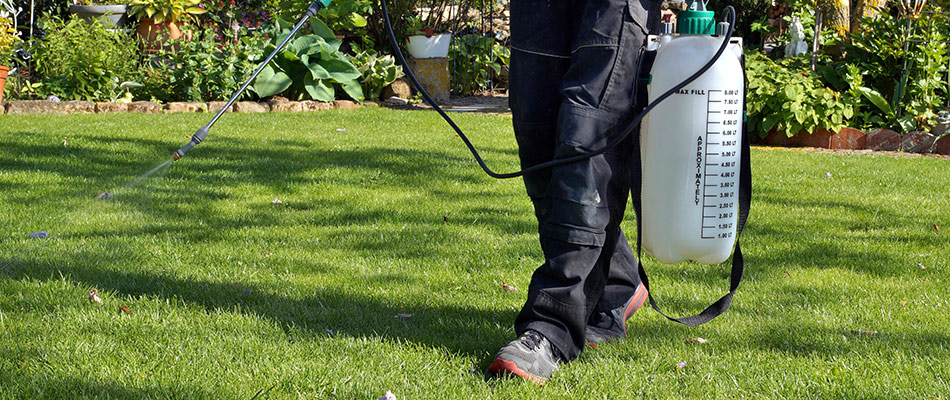 As we've mentioned earlier, prevention is vital when tackling weeds. That's precisely what our pre-emergent weed control treatments do, they stop weed seeds from germinating. These treatments essential form a barrier on your soil that prevents weeds from sprouting through, so the weeds never get a chance to mature.
---
When will I see the results?
The absence of weeds on your turf is the exact result you want to see in our pre-emergent weed control treatments because it means the product successfully prevented weed seeds from germinating. On the other hand, you need to give our post-emergent weed treatment at least 10 to 12 days before it does its magic and you can see visible results.
---
When should I mow and water my lawn after weed control applications?
After we apply our weed control products, we recommend waiting two days before mowing to allow the treatments to soak in and start working. Additionally, you should also wait two days before watering your lawn to prevent the treatment from getting washed away.
---
Will this take care of all lawn weeds?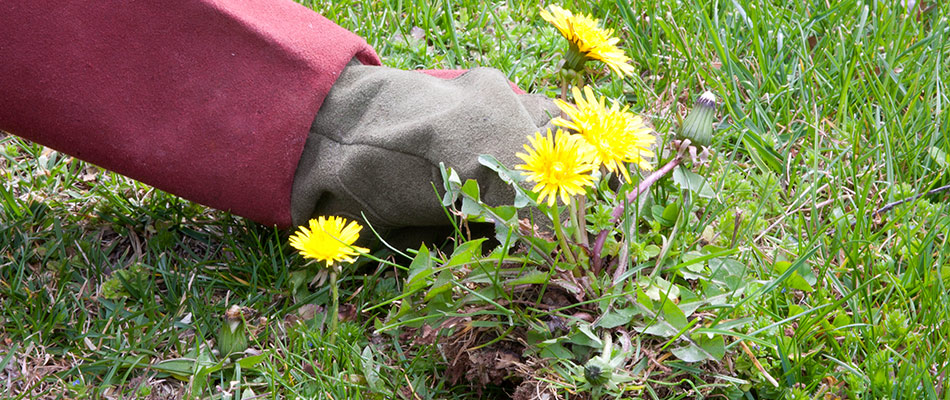 Our weed control treatments will take care of most lawn weeds, including:
Dandelions
Crabgrass
Clover
Nutsedge
Thistle
However, some weeds are more persistent than others, especially perennial weeds that have extensive root systems. We recommend establishing a healthy lawn through a rigorous lawn care program along with a weed control program. By sustaining thick and healthy grass growth through fertilization, core aeration, and overseeding, you give your lawn the best chance to thrive without any weeds.
---
Can these chemicals destroy my lawn?
No, the chemicals we use for our weed control treatments will not destroy your lawn and will not even burn your grass when it spills!
---
Contact our team today to schedule our weed control treatments!
At Big Lakes Lawncare, we are experts at keeping weeds at bay through our weed control treatments. We are proud to offer this service to residential, commercial, and HOA properties in Macomb, Chesterfield, Shelby, MI and surrounding areas. You can contact our team at (586) 200-0855 today to schedule our weed control treatments.