When spring finally arrives, your lawn will need proper care and maintenance to get started on the right foot. The first step in this will be to schedule a spring cleanup, ridding your lawn of any lingering winter debris that could be smothering grass beneath it. Next, you'll want to be sure you're enrolled in a fertilizer and weed control program that can keep weeds from stealing nutrients from your grass! Keep an eye out for lawn diseases that typically show up in spring (like snow mold for those of us in Michigan) so that your lawn care professional can be notified immediately. Finally, scheduling an aeration service will help prevent soil compaction and ensure the roots of your grass are getting access to all the nutrients they need!
---
Spring cleanups will provide maintenance and restore your lawn's appearance!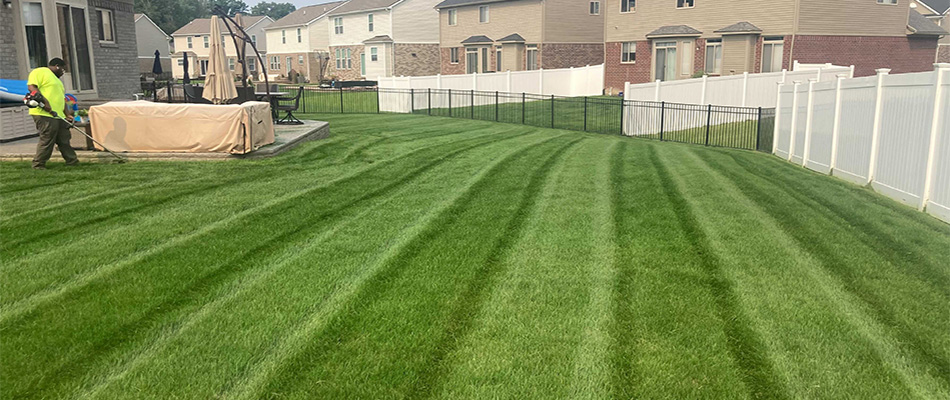 Over winter, debris like fallen leaves, twigs, and branches can pile up on your lawn. While it seems harmless, the grass underneath may struggle with restricted access to nutrients, sunlight, and airflow! A spring cleanup will help restore your lawn to its pristine state and give your grass room to breathe. Spring cleanups typically include leaf and debris removal, as well as:
Trimming perennial plants
Clearing out spent annual plants
Lawn mowing
Edging around hardscape areas
These services will help get your lawn set out on the right foot, with maintenance that improves the overall appearance and keeps your lawn and landscape looking well-manicured!
---
Fertilization and weed control will replenish nutrients and prevent weeds from taking over.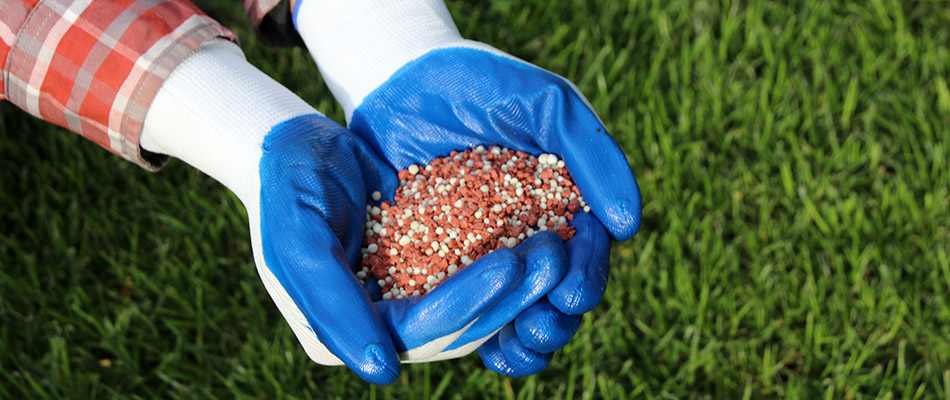 Undoubtedly, one of the most important pieces of the lawn care puzzle is getting enrolled in a fertilization and weed control program. Fertilizer will replenish your lawn with much-needed nutrients that it used up over winter to stay alive, giving it the energy to grow healthy come spring. With weed control, you'll ensure that those nutrients are going only to your grass and prevent pesky weeds from taking over your lawn!
---
Check for lawn diseases to ensure you catch any issues as early as possible.
Early spring is the optimal time to give your lawn a thorough once-over, checking for any signs of lawn disease. Diseases like snow mold typically show up in spring, so this will be the first opportunity to catch it in many cases. If you do see something unusual, consult your lawn care professional ASAP so they can take a look. The sooner an issue is caught and identified, the sooner the treatment can be applied, preventing further damage to your lawn!
Besides snow mold, you'll also want to be on the lookout for lawn diseases like leaf spot and necrotic ring spot during spring!
---
Spring aeration will improve nutrient access so your lawn can bounce back from dormancy.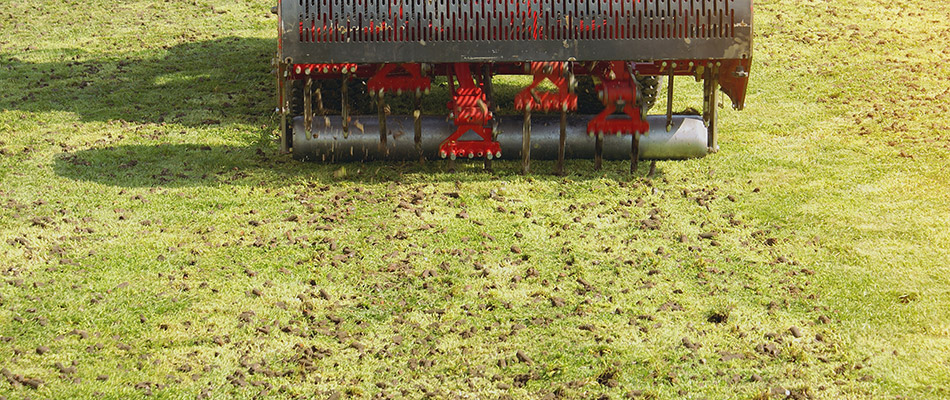 Spring aeration will reduce any soil compaction that occurred over winter and improve nutrient access for your grass. Since your grass is going to be trying to bounce back from winter dormancy, this is ideal! Aerated soil will allow the deep roots to receive nutrients, encouraging growth and better root development.
It's recommended to schedule overseeding once a year with either your spring or fall aeration service!
---
Call us today to schedule your spring lawn care and maintenance services!
At Big Lakes Lawncare, we hire green industry experts that have a passion for constantly pushing themselves to produce bigger and better results. Our spring cleanups will get your lawn spic-and-span for the new spring season, with fertilization and weed control to further bolster its health and well-being. We are well-versed in how to help lawns recover from lawn diseases and offer aeration services too! We can be your one-stop-shop for spring. Call us today at (586) 200-0855 to schedule your lawn care and maintenance services! We offer our services to property owners in Macomb, Chesterfield, Shelby, MI, and throughout the surrounding areas.