The summer season in Michigan can be tough on your lawn. With the harsh heat that puts your grass at risk of drying out and looking dull, you definitely need a summer survival guide. Reinforcing your yard with much-needed nutrients is critical, and you can provide it through fertilization treatments. You'll also want to prevent weeds from stealing those nutrients for themselves, which is why you'll want to invest in weed control treatments. Proper watering and mowing are equally crucial to avoid stressing out your lawn during an already stressful season. You'll also want to invest in aeration to make it easier for nutrients to reach the roots of your grass, and you should follow that up with overseeding to fill in any bare or patchy areas with new grass. Keep reading to find out how you can help your lawn survive the summer season in Michigan.
---
Strengthen Your Yard With Fertilization & Weed Control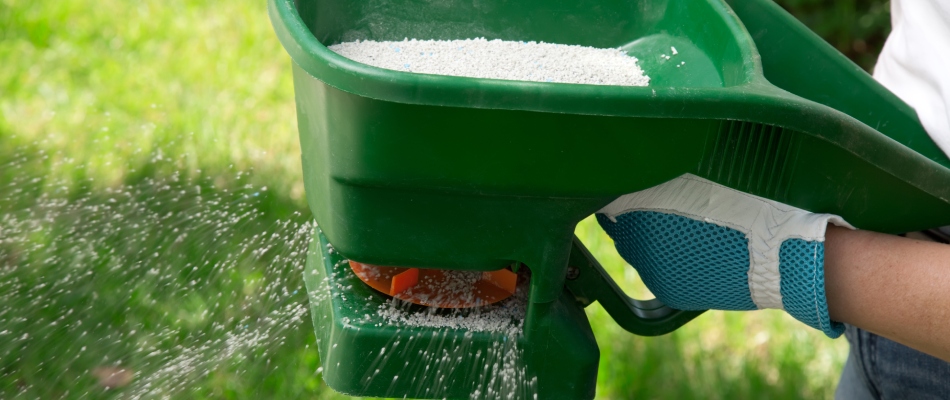 If you want your lawn to survive the harsh summer heat, the first thing it needs is strength. Fertilization supplies your cool-season grass with the nutrients it requires to thrive in summer. Fertilizers provide phosphorus, the nutrient responsible for helping your turf develop strong and vigorous roots. A deep and robust root system can absorb and retain water well, avoiding the risk of your turf drying out.
Once you strengthen your yard with fertilizers, the next thing you need to think about is keeping pesky weeds from stealing the nutrients away from your turf. That's where weed control comes in. By keeping your lawn free of weeds, your grass will have full access to the nutrients that it needs to thrive during the summer.
---
Get a Fuller & Stronger Lawn With Aeration & Overseeding
It doesn't matter how many nutrients you deliver to your lawn through fertilization treatments if the roots of your grass can't access them due to compacted soil. To ensure your soil is not compacted, you'll want to schedule an aeration service in the spring. This service will loosen the compacted soil on your lawn, providing pathways for nutrients and other resources like water and sunlight to reach the roots of your grass. Better access to these nutrients means your grass will grow stronger and be better able to withstand drought conditions.
Overseeding after aeration will give you a fuller and firmer lawn with outstanding drought tolerance. The newly planted seeds have better contact with the soil and better access to necessary nutrients to germinate successfully. Pairing these lawn care services will get you thicker grass with deep roots that will fill in bare spots on your lawn.
Overseeding cool-season grasses with high-quality grass like a mix of tall fescue and Kentucky bluegrass will give you a turf with better heat and drought tolerance.
---
Water your lawn regularly during summer.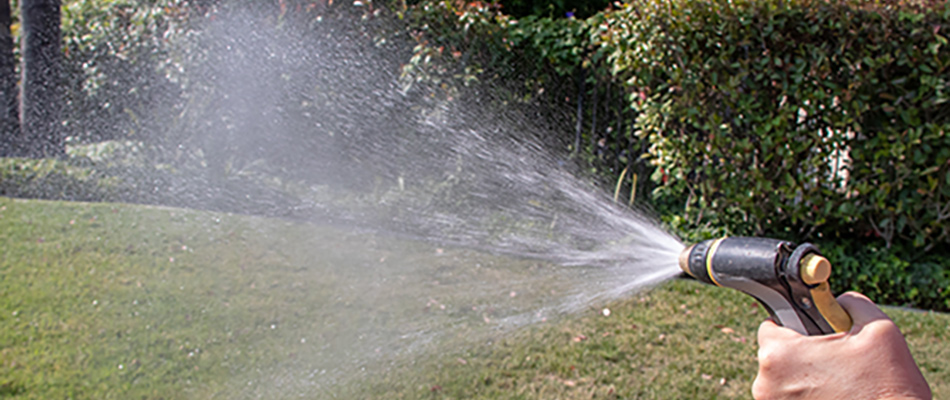 Watering your lawn regularly during the summer is key to ensuring it can survive this stressful season. To make sure your cool-season grass is receiving a sufficient amount of water, here are some helpful tips for you.
Make sure you water your lawn regularly to add up to one inch of water a week.
Watering in the early morning is most efficient to ensure proper water absorption before the sun can evaporate it.
Watering at night is not recommended because it lengthens the time your grass is wet, exposing it to fungi infections.
---
Proper mowing avoids putting stress on your grass.
Mowing is not only for your lawn's aesthetic purposes, as it is also a critical aspect of ensuring your grass is not subjected to stress. You'll never want to cut more than a third off the top of your grass blades during a single mow to prevent causing too much stress to your grass. You'll also want to change up the mowing patterns each time you mow to prevent your soil from becoming compacted. Also, don't forget to use sharp blades each time you mow so you don't rip and tear your grass blades, which can cause them a lot of stress during an already stressful time.
---
Give us a call today to schedule any of our lawn care services.
Strengthening and preparing your lawn for the summer is essential to making sure it survives the harsh heat. Our team at Big Lakes Lawncare offers comprehensive lawn care services to help your lawn survive the stressful summer season here in Michigan. We offer our services to properties in Macomb, Chesterfield, Shelby, MI and surrounding areas. Give us a call today at (586) 200-0855 to schedule any of our lawn care services.