Your irrigation system plays a vital role in keeping your lawn and landscape in Michigan hydrated throughout the growing season. Because of this, you will want to ensure it stays in tip-top shape, which you can do by pairing irrigation winterization with a startup service! Winterizing your system will safely shut it down and prepare it for the winter, while startups involve bringing it online again in the spring. By pairing these two services, you can reduce damages and the need for repairs so that it stays in optimal working condition year after year.
---
Winterizing Your Irrigation System Prepares It for the Winter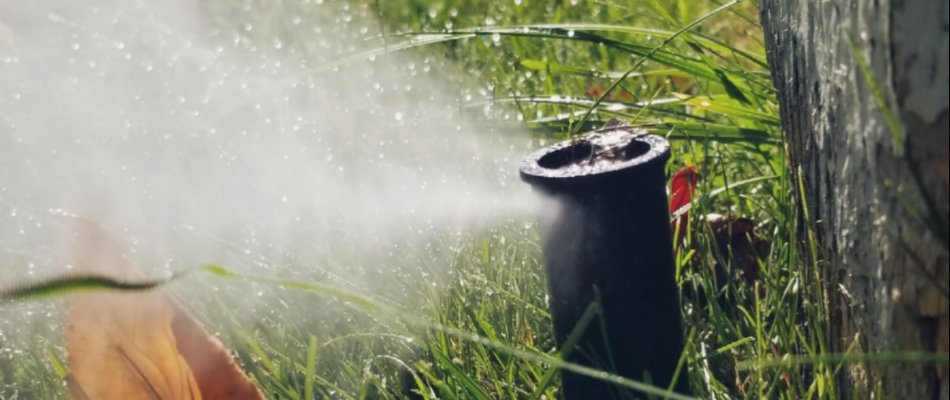 Irrigation winterization is an essential service that prepares your system for the winter. This process involves shutting off the main water supply, timers, and controller, blowing out all the remaining water from the lines using compressed air, disconnecting and draining the pump, and insulating any above-ground components, such as the backflow preventer. That way, there's no water left over in the pipes or sprinkler heads that can freeze, which can cause them to crack, break, and even burst.
You'll want to winterize your irrigation system around September/October to ensure it's ready before the first frost.
---
Irrigation Startups Involve Bringing Your System Back Online in the Spring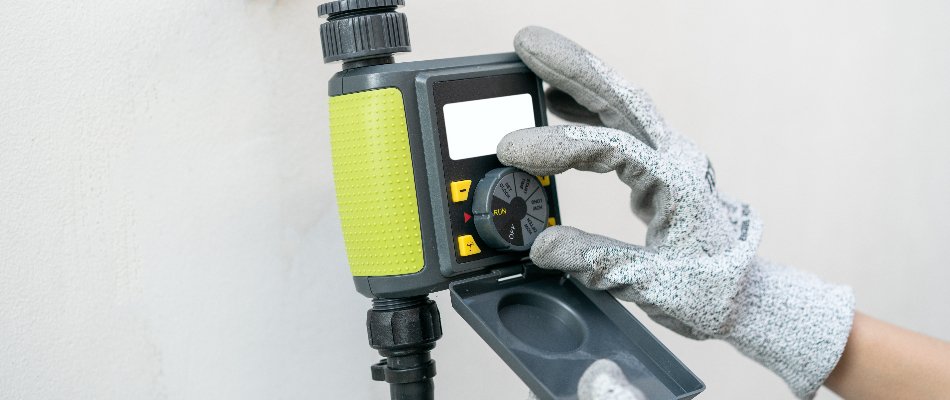 Once spring rolls around, you'll need to bring your irrigation system back online to deliver much-needed water to your vegetation again. Fortunately, that's where an irrigation startup service comes in. This process involves slowly turning on the water supply and controller, inspecting its components to ensure everything works properly, assigning the zones, and setting the timers. Irrigation startups typically occur once the threat of freezing temperatures has subsided, around May/June.
---
Pairing irrigation winterization and startup services will keep your system in tip-top shape.
If you want to keep your irrigation system in tip-top shape, pairing irrigation winterization and startup services is the way to go. For one, winterizing your system helps prevent any possible damage due to freezing temperatures, which would otherwise occur if it wasn't prepared beforehand. As a result, this would lead to costly repairs in the spring, plus leave your vegetation without water for some time until it's fixed.
Additionally, during an irrigation startup, pros will keep an eye out for any potential issues, and if they spot any, they'll promptly repair it to prevent it from worsening. By pairing these two services, you can rest assured that your irrigation system is protected during the winter and ready to go again in the spring, increasing its longevity while minimizing problems.
---
Call us today to sign up for our irrigation winterization service!
If you're looking for professionals to prepare your irrigation system for the winter, you've come to the right place! Here at Big Lakes Lawncare, we offer our irrigation winterization service to shut it down and ensure it doesn't incur any freeze-related damage. However, that's not all - this service is available as part of our irrigation package, which also comes with a spring startup and mid-season inspection! That way, we can bring it online again at the start of the new growing season, plus keep an eye on it so that it continues to function properly. With our team, you can trust that we have the skills and experience to get the job done right and keep your irrigation system in peak condition year after year.
We proudly provide our irrigation winterization service to residential and commercial properties, as well as HOAs, in Macomb, Chesterfield, Shelby, and other nearby areas in Michigan. Call us today at (586) 200-0855 to sign up, and let us prove why we're the ones for the job!