One of the perks of sod is that you can get a beautiful new lawn much quicker than if you were to use seeds to grow your new lawn. Since it is pregrown grass, sod is often referred to as an "instant lawn" because you can enjoy the look of a lush, green lawn on the day of installation. However, the sod will still need time to establish itself into your soil before you walk on it or use it normally. We recommend that you wait about a month to walk on your new lawn and about 2 months to use it more actively. You'll also want to test your sod before walking on it to make sure that it is ready.
---
Wait about a month to walk on your new lawn.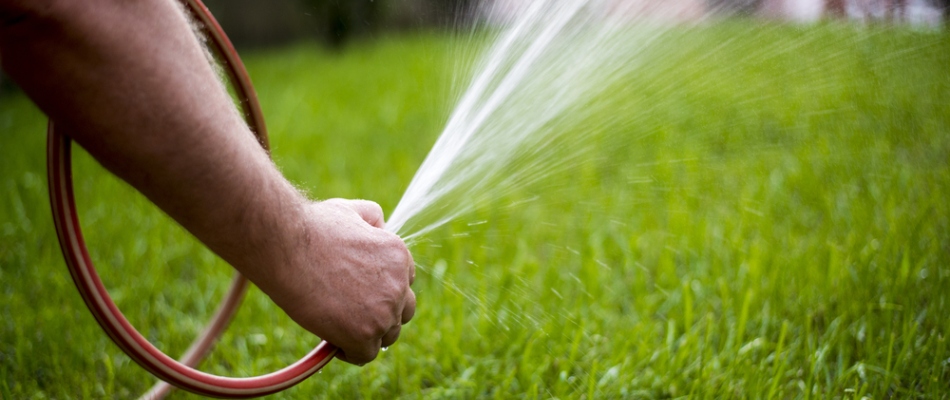 Every lawn is different and it will take different amounts of time for freshly laid sod to establish roots. However, your new sod should root within 10 to 14 days of installation. While the roots may start to establish in two weeks, it is recommended that you wait at least a full month after laying your sod to begin walking on your new lawn. If you have pets, also be sure to prevent them from making too much contact with the newly installed sod for the first month. You should also be regularly watering your lawn for at least two weeks after laying the sod; this will prevent the sod from drying out and also encourage the roots to establish and grow as quickly as possible so you are able to enjoy your new lawn faster.
We recommend that you water your sod for approximately 15 to 20 minutes at least twice a day for the first two months following installation.
---
Test your sod before you start walking on it.
Even if you have already waited a month or more, you should do the pull test on your sod to make sure it has taken root before you begin walking on it. You can do this by gently pulling on some grass blades. If they lift, even a little, then your sod has not established roots yet. In this case, you need to wait a few more weeks before you are able to walk on your new lawn. If they don't budge, then the roots have likely taken root within your soil. This means that your grass is ready to be carefully walked on.
---
Wait about two months or more before you use your lawn more actively.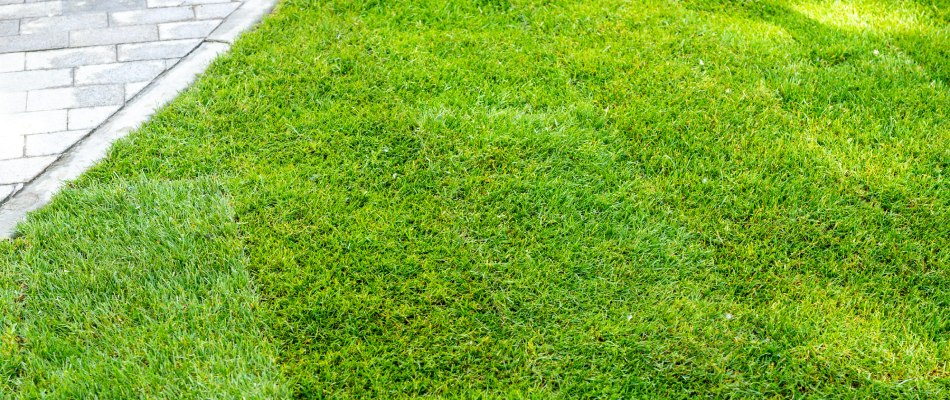 Although you may be walking carefully on your lawn already, you should wait a bit longer before you being to run or play games on your lawn. Even though it is likely that your new grass has established roots by now, the roots are still very young and fragile and need more time to develop before you engage in more rigorous activity. The longer you wait, the better chance you will have at growing string grass. We recommend you wait about 2 months before using your lawn more actively.
---
Give us a call today to sign up for our sod installation service.
Laying sod is a great way to get an instantly healthier and denser-looking lawn. It can be difficult to be patient and wait for your new grass to establish roots before you use it, but that patience will be worth it as soon as you have access to the lawn of your dreams. Our team at Big Lakes Lawncare would be more than happy to supply you with your new lawn. Our lawn care professionals have been serving properties in Macomb, Chesterfield, Shelby, and nearby areas in Michigan since 2014. Call us at (586) 200-0855 about our sod installation service today!