Some see landscaping beds as aesthetic elements of your property that you can forget about once you install them. However, just like your lawn, garden beds need maintenance too! Perhaps no time is this more true than now, as we prepare to head into another winter here in the Macomb County, MI area.
How do you protect your landscape beds from the cold winter season? Protecting your landscaping beds from the cool weather ahead requires removing weeds, ensuring optimal ground covering, and pruning your plants as needed.
---
Remove weeds and other debris from your landscape beds.
Weeds steal nutrients from your plants, making it hard for your plants to survive the winter season. It is important to remove any weeds in your landscape beds before winter arrives, so your plants can receive as many nutrients as possible before they go into dormancy. Landscape professionals can remove any existing weeds with a post-emergent treatment and they can also spray a pre-emergent treatment to help prevent their return.
Additionally, it is also important to remove any debris and leaves from your landscape beds as they can block essential nutrients from reaching the roots of your plants. While it's okay to leave a few leaves within your landscape beds so that they can release nutrients into the soil, piles of leaves pose a threat to your plants and can smother them. So be sure to remove thick leaf piles.
---
Make sure you have the right amount of ground covering.
Your ground covering might have shifted a little bit or even broken down to some degree over the spring and summer seasons. Now that we're in the middle of fall, it's the time to perfect time to confirm whether you still have enough ground covering to protect your plants.
Make sure you don't have too much rock or mulch covering, as this will smother your plants. You also don't want to have too little ground covering, as this leaves your plants exposed. Instead, you want to go for just the right amount of ground covering. In most cases, the ideal depth is 2-3 inches.
It's important to leave 1 inch between the ground cover and the base of your plants so they have room to circulate air and water.
---
Prune any plants as needed in the fall.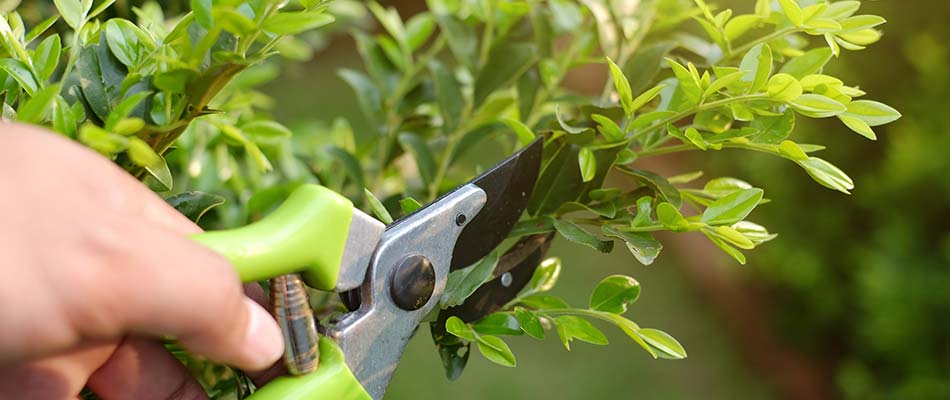 Pruning brings out a plant's natural beauty. But the main reason you prune dead limbs or leaves from your plant is to redirect the plant's energy to where it's needed most. In turn, the plant continues the growth and development necessary to thrive, and if there happens to be disease, pruning prevents it from spreading to other parts of the plant. Some plants you should prune as needed this fall include:
Lilies
Phlox
Catmint
Bee balm
Gaillardia
Columbine
Bearded iris
One more factor to keep in mind is that each plant has different needs regarding pruning times. So, you want to avoid pruning plants that don't need it. A professional lawn maintenance service, like us, can ensure your plants receive proper pruning.
---
Prepare your landscape beds for the winter. Contact us today!
Cold weather can do a number on your landscape beds. Between ground covers shifting in the summer and leaves falling in early autumn, your landscaping beds could likely already use some refreshing. The good news is you can address any existing issues with your landscape beds and prepare them for the winter all in one go.
Turn to us to help protect your landscape beds from the cold winter season ahead! As a top-rated lawn care and maintenance company servicing Macomb, Chesterfield, Shelby, and the surrounding areas in Michigan, we're well-poised to help winterize your landscaping beds. This includes pruning, mulch installation, and fall cleanups. Contact us today at (586) 200-0855 to help get your landscape beds ready for the winter!