Even the most well-maintained lawns can be hosts to pervasive weeds that are tough to control. Managing and preventing weed growth can become more complicated if the weeds have an uncanny resemblance to your grass. It is vital to identify the differences between your grass and unwanted weeds, so you can take action and get professional weed control services early on.
Essentially, healthy grass has a rich, dark green color with no bare spots. On the other hand, weeds can be shiny, hairy, and have big leaves that are different from typical turf. Find out more about the differences between grass and weeds and how you can control these persistent plants.
---
What does healthy grass look like?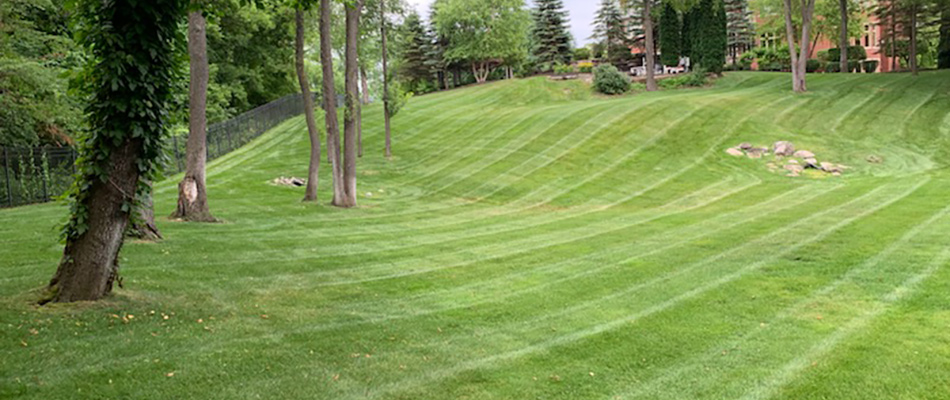 A straightforward answer is that healthy grass has a rich, dark green color. Most homeowners who are keen on maintaining their lawn are hoping for verdant grass that has no yellow spots. When your grass looks like this, it means your lawn is receiving an adequate amount of water, nutrients, sunlight, and oxygen to thrive. A healthy lawn is also thick and full, with no bare spots or thin areas.
---
Be Cautious of Weeds Commonly Mistaken as Grass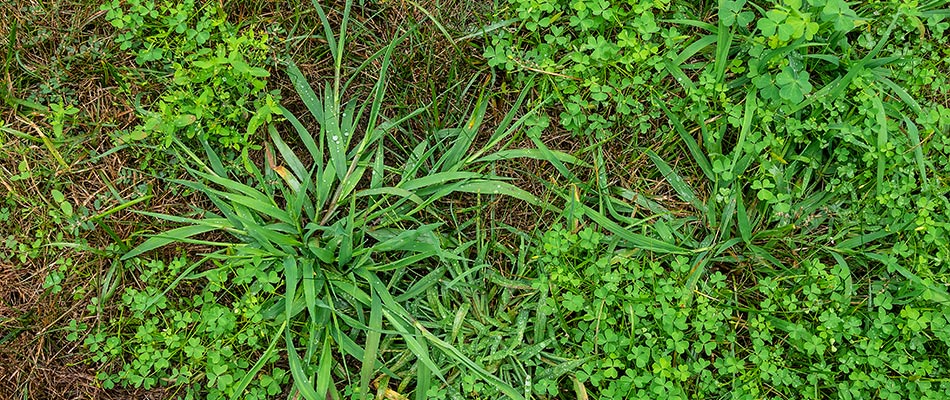 It's interesting how looks can deceive homeowners when it comes to lawn weeds and grasses. It is because some weeds look so much like your turf that it can be challenging to recognize which is which. Some of the weeds that are most commonly confused with grass are:
Annual ryegrass: This weed is commonly used as grass in recreation areas since it is inexpensive. But if you want your lawn to be pristine, annual ryegrass is not meant for your property. A distinguishing trait of annual ryegrass is that it is broad compared to the typical grass found in Michigan and usually measures from 5 to 6 mm wide.
Crabgrass: One of the most difficult weeds to control is crabgrass. This weed will ruin the overall look of your lawn with its leaves that spread outward like crab legs, hence its name.
Witchgrass: Identifying witchgrass from your turf can be easy because it has a flower head that stands out from the leaves, and its fuzzy appearance resembles a witch's broom. It has a habit of growing in bunches and can reach up to 30 inches if left unattended. The witchgrass' stems and leaves are also hairy.
Green foxtail: The green foxtail can be distinguished by fuzzy seed heads. These seeds can be dangerous to pets if the pets ingest them, so you'll want to keep these weeds off of your property.
---
Can these grassy weeds be controlled?
Getting rid of these grassy weeds can be a tedious job, so we recommend hiring a professional company that specializes in weed control. If possible, preventing their germination and spread on your lawn is still the best way to deal with weeds. Once they have taken root on your property, controlling weed growth may become more burdensome. Hand pulling them may have little effect on their population because most weeds spread quicker than you can remove them.
Calling professionals who concentrate on weed control is your best option. Professionals know how to apply pre and post-emergent weed control on your lawn without hurting your other plants.
Scheduling routine weed control is the best way to stay ahead of these pesky weeds.
---
Call us today to schedule our weed control service.
If your lawn is filled with grassy weeds, it's time to give us a call. We specialize in weed control and have the experience and know-how to eliminate weeds from your property. Our services are available to homes and businesses in Macomb, Chesterfield, Shelby, MI and surrounding communities. Call us today at (586) 200-0855 for a consultation.