The appearance of your commercial establishment creates the first impression in your customers' minds, and you should make it count! An unruly landscape can give your customers the impression that you don't care about appearance or attention to detail. Four ways you can spruce up your commercial landscape are by redesigning your landscape beds, installing annual flowers, installing sod, and adding mulch. When done right, you will have a landscape design that your customers will love.
These four steps will effectively enhance your property's appearance and make your business more appealing to new customers. However, these steps are also best left in the hands of a professional landscaping company. Keep reading to learn more about how these four steps can spruce up your commercial landscape.
---
1. Redesign Your Landscape Beds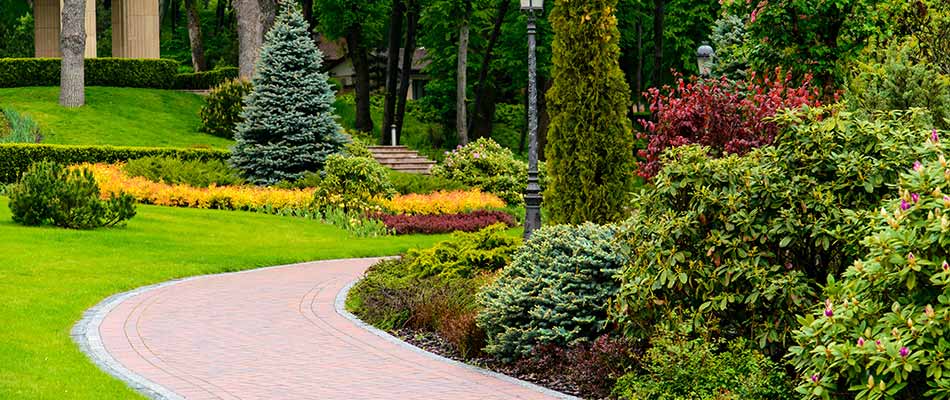 Landscape beds, if well-designed, will draw the attention of anyone passing by your commercial property, including potential customers. If you ignore your landscape beds, overgrown ornamental plants will make your business look messy. Redesigning your landscape beds will turn your commercial property from an unruly and unorganized mess to a stunning and head-turning display of colors.
Hiring a professional landscape design and installation team will help you add a much-needed color boost to the outside of your business. Professional landscape experts don't just draw up plans haphazardly. They consider important principles such as:
Focal points
Symmetry
Unity
Balance
Color
Proportion
---
2. Install annual flowers.
Annual flowers provide unmatched beauty to any property they are on. They are flowers that bloom once a year, but the colors they create will make your business more attractive to customers when they do. You don't need to prune or trim annual flowers as much as you would perennials. Their low-maintenance beauty means you can showcase annual flowers outside your commercial property while you focus on your business.
As with your landscape beds, a professional landscape design company has the best people to install annual flowers. Not only can they plant your annual flowers, but they also have experts who can plan the placements of the flowers strategically to create a harmonious flow of colors near your business. This can make the environment of your business more inviting and calming for customers!
Impatiens, marigolds, and petunias are some of the warm-season annual flowers that thrive in our area of Macomb, MI.
---
3. Install sod and get an instantly green lawn.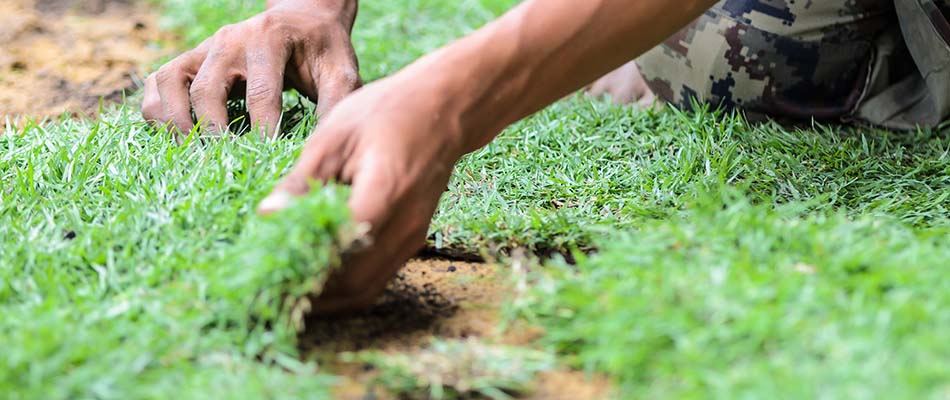 If you want to spruce up your commercial property, then you'll never go wrong with a green lawn. The easiest way to get that is to install sod because it will give you instantly green turf. Whether you recently moved your business to a new place or your old turf is already looking dull, patchy grass sends the wrong idea to your clients that you don't pay much attention to details.
Installing sod will impress your customers right away. The sod installation process does not take too long and provides much quicker results than new lawn seeding. Additionally, sod requires less maintenance than seeded lawns. This means you have more time to look after your customers and focus on growing your business.
---
4. Install mulch for a stunning finishing look.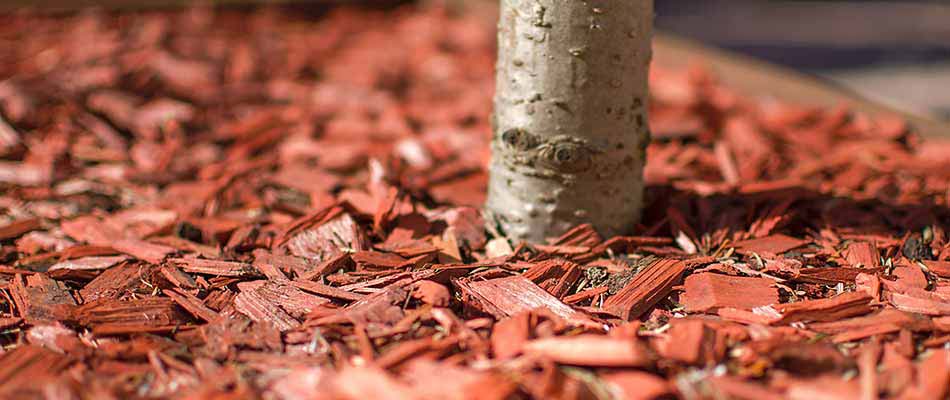 With colorful annual flowers nestled in your redesigned landscape beds, they need some protection from elements such as heavy precipitation, freezing temperatures, and hot summers. As a business owner, it's understandable that you don't have as much time on your hands to look after your commercial landscape. By installing mulch in your landscape beds, you get a stunning finishing look for your property as well as these vital benefits:
Regulated soil temperature
Suppressed weed growth
Moisture retention
Protection of your plant roots from freezing winter temperatures
Soil erosion prevention
Mulch gradually breaks down and returns essential nutrients to the ground, which means you need to replenish it annually.
---
We can help enhance your commercial landscape's aesthetics. Call us today to get an estimate!
In addition to your products and services, the aesthetics of your commercial landscape play a significant role in keeping your existing customers and attracting new ones. We can help you enhance the appearance of your business with our commercial landscaping services. At Big Lakes Lawncare, our experts can renovate your landscape beds, install annual flowers, install sod, install mulch, and more. We provide our top-rated services for businesses in Macomb, Chesterfield, Shelby, MI and nearby areas. Call us today at (586) 200-0855 to get an estimate!