Have you looked around your property after a heavy downpour in Michigan and noticed a bunch of puddles out in your yard? That's a sign the water on your property isn't draining as it should be, which can lead to many frustrating problems down the line. Well, there are four drainage solutions that are designed to redirect water flow, so excess water isn't just sitting on your property in puddles. The solution could be something as simple as extending your downspout, but in some cases, it can require more work like installing a French drain, a catch basin, or if you want a more decorative drainage solution, a dry creek bed.
---
1. Add an Extended Downspout to Your Gutter System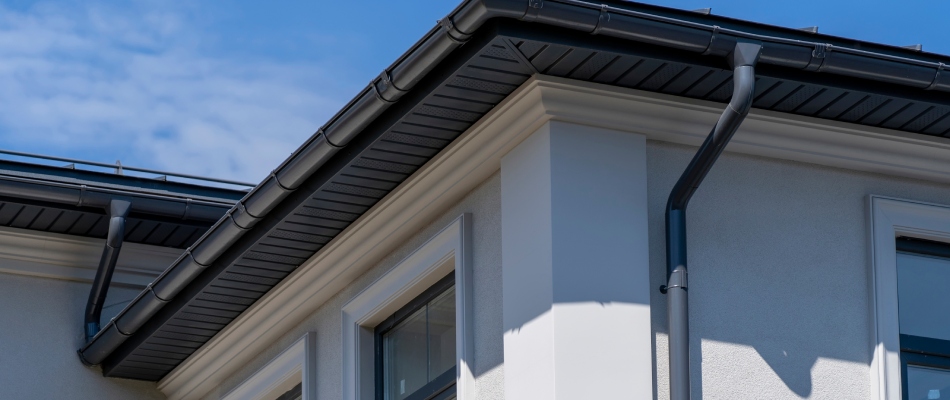 Installing an extended downspout may seem like a simple adjustment, but it can go a long way in redirecting the water flow on your property. If you notice that water is collecting near the foundation of your home or building, then that could be a sign that you should install an extended downspout. It's an accessory added to your gutter system which diverts water away from your foundation. Adding an extended downspout can help prevent water damage to your home or business, combat soil erosion, and keep leaks from popping up in your basement.
---
2. Install a French Drain in Your Yard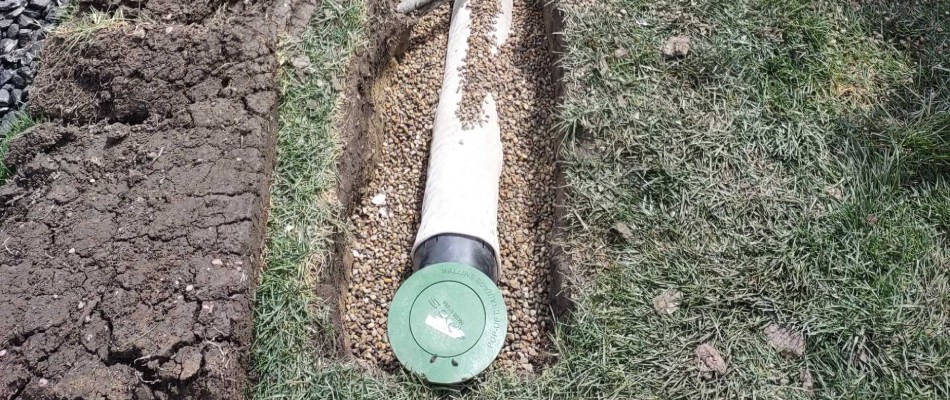 A French drain is also another way to divert water away from your home and is especially useful if you see puddles scattered across your lawn. This drainage solution is installed underneath your topsoil. A small trench is dug up in your yard, and a long, perforated pipe is placed in it before being covered by several layers of stone or gravel. This helps because water will be naturally drawn to the trench where it will eventually find its way to the pipe. The pipe then redirects the water away from your home or business and towards a suitable drainage location.
---
3. Install a Catch Basin to Prevent Flooding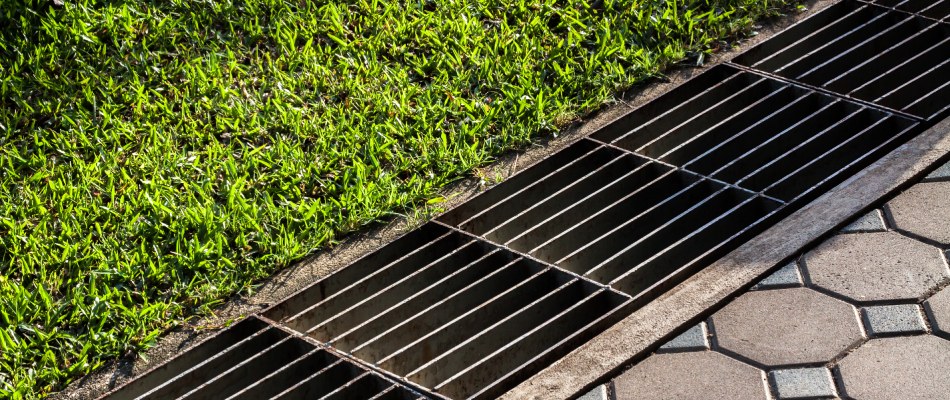 A catch basin can be installed on the curb of your property and is used to collect water to prevent your street from flooding. They are connected to an underground drainage system to direct the water away from your property. You can also install catch basins in the low spots of your yard to prevent puddles from forming on your lawn.
Make sure the basin is cleaned out regularly to keep it from getting clogged.
---
4. A dry creek bed is a decorative, yet functional, drainage solution.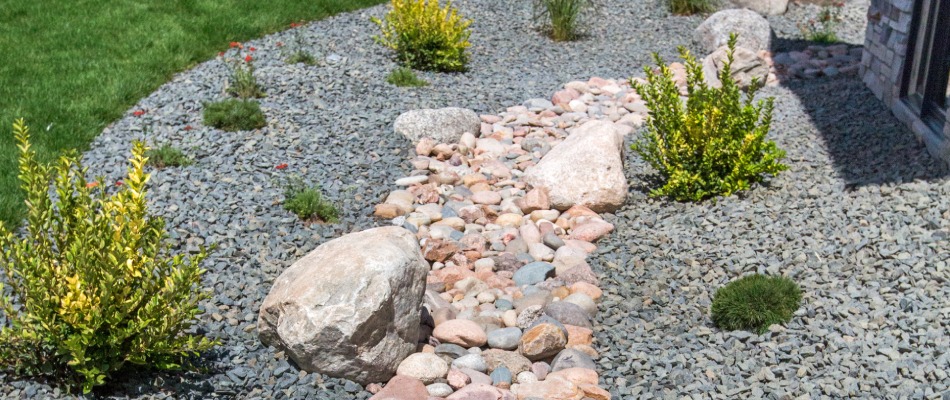 A dry creek bed is a more decorative solution to correct any drainage issues on your property, but it functions similarly to the others. It's designed to redirect the flow of water away from your property towards a proper drainage location. A dry creek bed is essentially a small trench that runs along a portion of your property, and it's filled with rocks that give it the look of a creek bed. So, if you're looking to enhance the look of your landscape while also addressing your property's drainage issues, then a dry creek bed is the right solution for you!
---
Call us today to schedule a consultation for our drainage solutions!
If you notice that your yard is having drainage issues, then it's time to address those before they do any damage to your property. At Big Lakes Lawncare, our team of drainage experts will visit your property and identify any problem areas and work with you to install the appropriate solution. We service commercial, HOA, and residential properties in the Macomb, MI area, including Chesterfield and Shelby. Give us a call today at (586) 200-0855 and schedule a consultation for our drainage solutions!