Summer is around the corner, and that means it's time to start making plans for the upcoming heatwave in Michigan. While you're preparing for the temperature change, you also want to make sure your plants will be ready for the summer too. In fact, there are three easy things you can do to prep your landscape plants to tackle the summer heat. When prepping your landscape plants, you should aim to replenish your mulch to help regulate soil temperatures and retain moisture, pull out any invasive weeds that are competing with your landscaping plants for nutrients, and lastly, clean up any debris scattered around your landscape beds that are blocking resources and nutrients your plants need to survive. By incorporating these three measures ahead of time, you can ensure your plants will be ready alongside you for the summer!
---
1. Replenish your mulch to regulate soil temperature.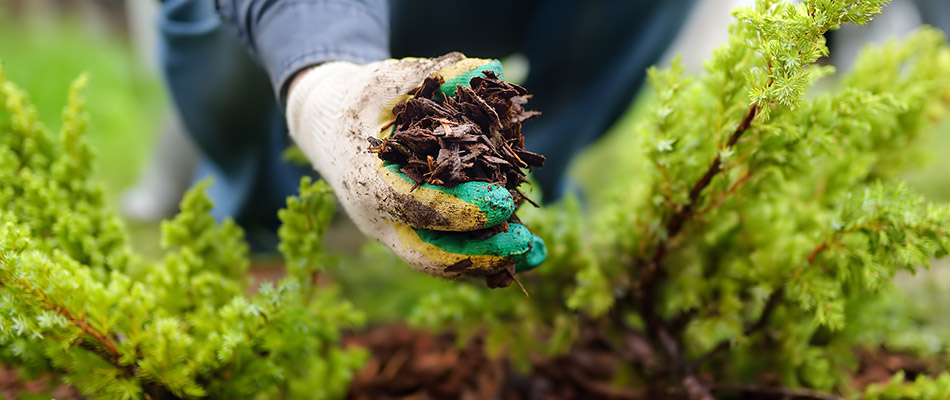 Replenishing your mulch provides your plants with numerous benefits that can help them endure the summer heat. For one, it helps regulate soil temperature in your landscape beds. Mulch will provide shade from the sun and act as an insulator for your soil, protecting your plants from the drastic temperature rise. Mulch also has the added benefit of retaining moisture in your soil, helping your plants stay hydrated even during a drought. This is especially important during the summer when they tend to require extra watering to stay healthy.
When you use organic mulch in your landscape beds, it provides nutrients to your soil as it breaks down over time.
---
2. Pull weeds to ensure your plants get the nutrients they need.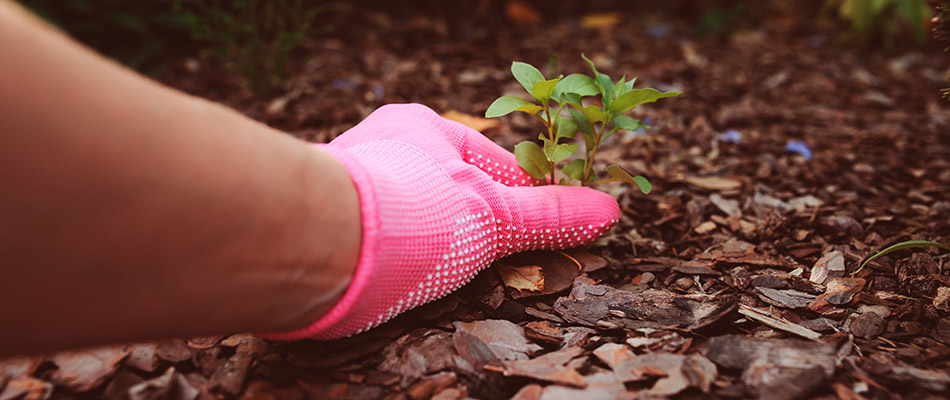 Pulling weeds is another way to start prepping your landscape plants for the summer. Weeds will grow by stealing the nutrients reserved for your plants. Leaving weeds alone can leave your plants in a dire situation in the summer when they're already struggling against the heat. Your plants need those nutrients to boost their stress tolerance. By pulling weeds before the summer starts, you ensure that your plants get the nutrients they need to handle the summer heat.
If you notice stubborn weeds returning even after you pulled them, contact a lawn care professional to apply weed control to your landscape beds!
---
3. Clean up debris to make it easier for your plants to get nutrients and resources.
At first glance, leaves, twigs, and other debris might not look like a huge deal. But when they begin to pile up, they become detrimental to your landscape beds. Debris and clutter will smother landscape beds and make it harder for nutrients and resources to reach the roots of your plants. When you clean up the debris scattered around your landscape beds, you remove the barrier blocking resources like oxygen and water from getting to your plants. They'll need these resources to grow strong and healthy before the summer begins.
---
Need to prep your landscape plants for the summer? Call us today to schedule any of our landscaping services!
With summer approaching fast, it's time to prepare your landscape plants for the change in temperature on the horizon. We know that prepping your landscapes for the summer can be time-consuming and a lot of work, so contact us to handle it for you! At Big Lakes Lawncare, we offer a variety of different landscape services like weed control, mulch installation, and spring cleanup services to help you. We service commercial, residential, and HOA properties in Macomb, MI, and surrounding cities like Chesterfield and Shelby. Give us a call today at (586) 200-0855 to schedule any of our landscape services to ensure your landscape plants are ready for the summer!