If you're a business owner, you most likely spend thousands of dollars annually marketing your company. You purchase advertising, invest in web marketing, and attend trade shows to promote your business. But what are you doing to make sure your physical property is as attractive to customers as your promotional materials promise?
Studies show that customers are more eager to shop at and do business with companies that have beautifully maintained landscaping. One recent study concluded that nearly 75% of people prefer to visit companies and shops that take great care of their property. A well-maintained landscape not only helps broadcast your commitment to quality and excellence, but it also greatly increases your property value. Let's explore the ways that sloppy landscaping can hurt your business.
---
You Never Have a Second Chance to Make a First Impression
Whether you own a brick-and-mortar store that welcomes a steady stream of customers daily or an office that hosts client meetings on occasion, your property will give people a first impression of your business before they even step foot inside it. If you don't make an effort to take care of your landscape, your customers might think you won't make an effort to take care of them.
Improving and maintaining your property isn't as difficult—or costly—as you might imagine. Investing in flower beds, small trees, and lawn care can transform curb appeal quickly and dramatically. Multiple business behavior studies show that people view a business much more favorably when it has a well-tended appearance.
Additionally, according to the National Association of Realtors, professional landscaping can increase your property value between 15% and 20%. It also helps boost the morale of your employees; According to the Journal of Experimental Psychology, companies with well-tended outdoor spaces increase employees' satisfaction by 40%.
---
A Neglected Landscape Can Translate into Poor Service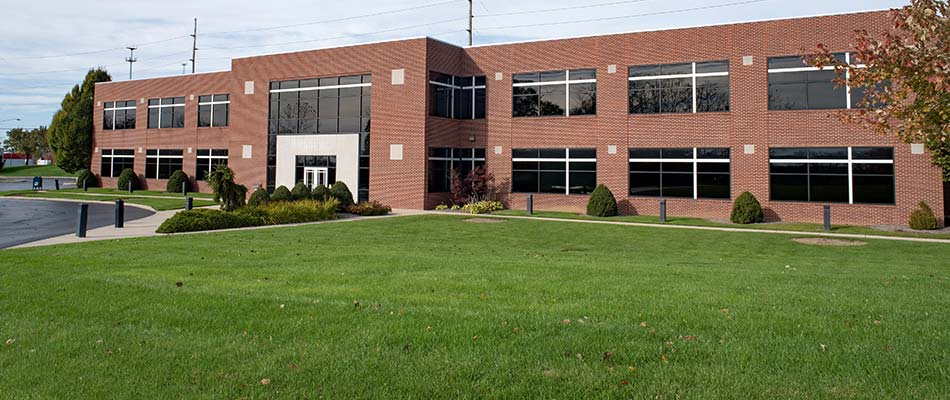 Consider this scenario: You've researched a business on the web and decided it has just the services you need to accomplish a task. You drive to the physical location, intending to make a purchase that day. But when you pull up to the business, the property is covered with debris, weeds, and dry, brown grass. Would you still feel comfortable trusting the company to take care of your needs?
One recent study showed that customers are willing to travel farther distances to visit a business with an attractive environment. They are also apt to spend up to 12% more than when shopping at a business with questionable landscaping.
---
Un-shoveled Driveways and Walkways Turn Off Customers
You hired staff to grow your business, but none to tend to your property. However, what happens after heavy snow covers your parking lot and walkways? If you don't remove the snow and ice quickly, you are not only creating safety risks but also blocking access to customers.
If a person dug themselves out of their driveway to make a trip to your company, the last thing they'll want to do is struggle through snow to get inside your door. Make it easy to do business with you. Make sure the pathways to your front door are always clear and welcoming.
---
Need Professional Landscaping for Your Business? Call Us!
At Big Lakes Lawncare, we offer everything from commercial snow removal and spring cleanups to commercial landscaping design and property maintenance. We pride ourselves on our great customer experience and client satisfaction, which is why we are so proud of the over 300 5-star customer reviews recommending our services.
We offer commercial services to Macomb, Chesterfield, Shelby, Michigan, and surrounding areas. If your business is nearby, give us a call at (586) 200-0855! We would love to speak with you about how we can help your business nail countless awesome first impressions with professional landscaping.