It's normal to get tired of what your current landscape beds look like and push to revitalize their appearance. The best time to transform your landscape beds in Michigan is during the spring when your plants have come out of dormancy and are starting to flourish. Here are 3 simple steps you can take to enhance your landscape beds: trimming your plants, installing new, colorful plants, and topping them off with fresh mulch.
Your existing plants need a haircut every now and then in the form of trimming to keep them looking their best. A boost of color from new, vibrant plants will turn dull landscape beds into exciting ones. Adding mulch to your landscape beds will enhance their overall aesthetics. Continue reading to learn more about how these steps will improve your landscape beds and increase your curb appeal.
---
1. Trim Your Existing Plants to Give Them a Fresh, New Look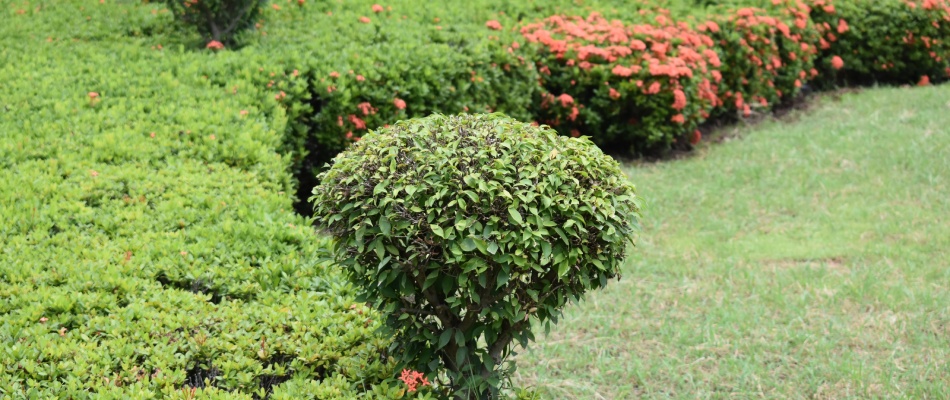 The existing plants in your landscape beds have undoubtedly increased your curb appeal time and time again. Every spring, it's time to give them some much-needed TLC by trimming them to ensure they look fresh and new. Trimming your plants, shrubs, and hedges keeps them in pristine condition since it involves cutting down overgrown and unruly branches. It's best to trim your landscape plants in the spring when they have woken up from dormancy and are growing actively.
When your landscape beds are adorned with well-shaped plants, it will increase the curb appeal of your property. Both homeowners and business owners should schedule trimming services every spring to maintain your property's manicured look. Unkempt plants with messy branches might give off the impression that you don't care about how your property looks.
---
2. Bring color to your landscape beds by adding new, colorful plants.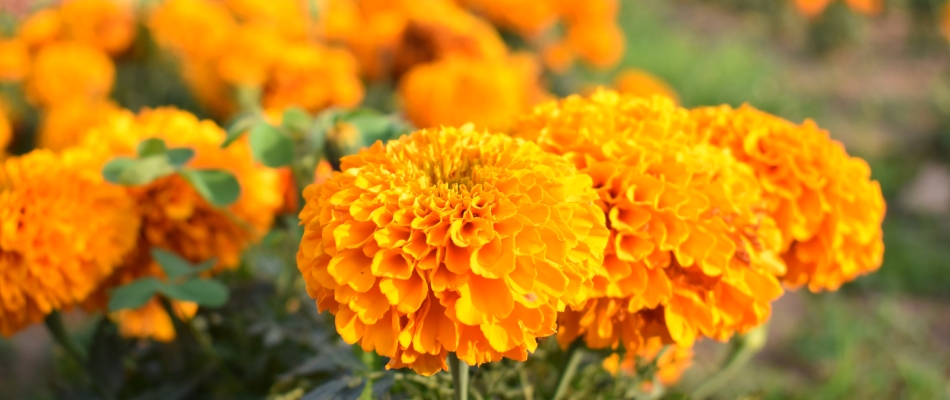 If you feel like your landscape beds need a transformation for the spring, adding a pop of color to them by planting new plants in the spring is a fantastic option to achieve such a transformation. You can consider planting annual flowers that do a fantastic job making your landscape beds look prettier than they already are. Transforming your landscape beds in the spring means you need to plant warm-season annuals since they don't perform well in cold conditions.
Depending on where you live, there are various flower and plant selections that will spruce up your landscape beds. But some amazing examples of plants that you might want to consider adding to your property include marigolds, petunias, geraniums, impatiens, and more!
---
3. Adding fresh mulch in the spring will spruce up the appearance of your landscape beds.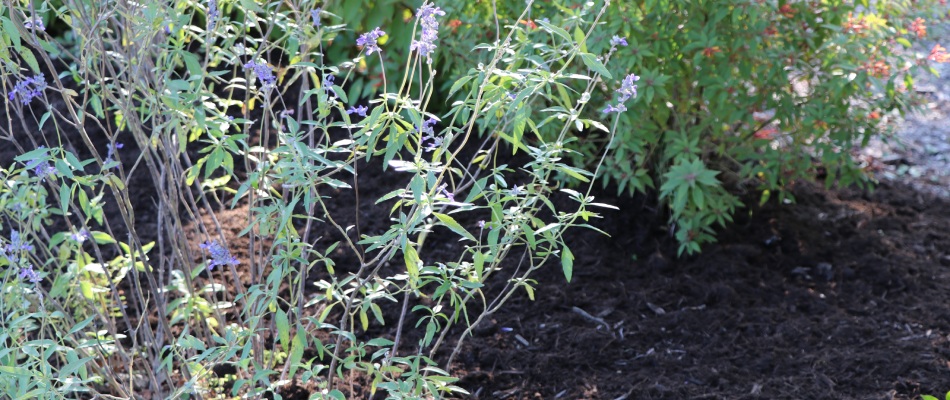 One of the biggest things you can do to improve the appearance of your landscape beds in the spring is to add fresh mulch to them. As time goes on, the mulch in your landscape beds will start to decompose, and they will not look as aesthetically appealing as they once did. In order to reap the aesthetic benefits of mulch, you will need to replenish it every year. Replenishing the mulch in the spring will give your landscape beds a new look that will not only enhance their look but will also increase the curb appeal of your entire property!
In addition to beauty, mulch also provides a variety of other benefits including helping to prevent soil erosion, regulating soil temperature, and preventing weed growth
---
We help homes and businesses transform their landscape beds. Call us today!
Transforming and improving landscape beds for homes and businesses in Macomb, Chesterfield, Shelby, MI and nearby areas is a job we know all too well. We can help you increase your curb appeal with our trimming, mulch installation, and annual flower installation services. If you want to overhaul your landscape beds or install a new landscape bed, give us a call today at (586) 200-0855 to schedule our services!