Lawn and landscaping services performed by highly trained and qualified professionals for homes and businesses in Warren, MI, and surrounding areas.
Our green industry experts treat every lawn and landscape in Warren, MI as if it were their own!
Warren, MI is dedicated to keeping its streets safe and clean for local residents. There are a number of arts and entertainment organizations, a local farmer's market, and an All Veterans Memorial. This 5,000 square foot plaza has 16 dedicated park benches, 450 engraved memorial bricks, and a limestone memorial wall honoring all the men and women who have served in the U.S. armed forces.
Our mission since 2014 has always been to run a lawn and landscaping business that's client-focused and services each and every property with the highest level of professionalism. We provide an extensive list of various lawn and landscaping services for residential and commercial businesses located in Warren and nearby cities in Michigan. Learn more about all that you can expect when you hire our team at Big Lakes Lawncare!
---
We ensure you're getting the most from your landscape.
Don't spend your days staring at a plain landscape. We take pride in knowing our landscaping services allow our clients to get the most from their outdoor living space. You've worked hard to own your property, so you should enjoy it for all it's worth! Let our landscape designers bring life and beauty to your landscape with services like:
---
Leave the yard work to us so you can enjoy your days off!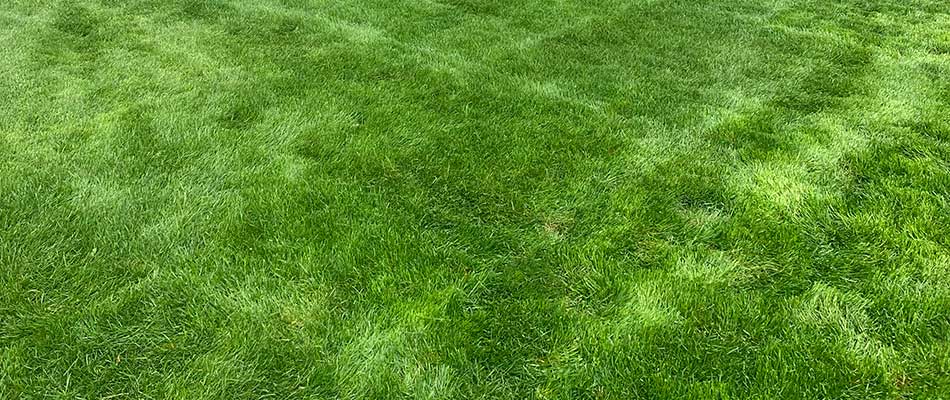 Daily schedules and personal commitments don't leave many people with the headspace to think about working on their lawn. However, the longer your outdoor space is neglected, the more unkempt it becomes. You also run the risk of your lawn being riddled with diseases and pests. That kind of damage can take months to correct- not to mention a ton of money.
Our specialists can tell the exact kind of services your lawn and landscape need once they've surveyed your entire property. We help keep your yard looking its best during any season by performing all of the following lawn care and maintenance services:
---
Fleas and ticks and grubs; oh my! Our pest control services help lawns and planting beds stay insect-free!
Have you been noticing more creepy critters roaming along the ground or in your landscape plants? They can be hard to remove without the proper treatments and you don't want to use powerful chemicals if you aren't sure how to apply them correctly.
Our company is licensed and certified to work with the various insecticide solutions we use to eliminate pest infestations. Our professional pest control services can target:
---
Prevent serious winter-related injuries by scheduling our crew to remove snow and ice from residential and commercial walkways, driveways, and parking lots.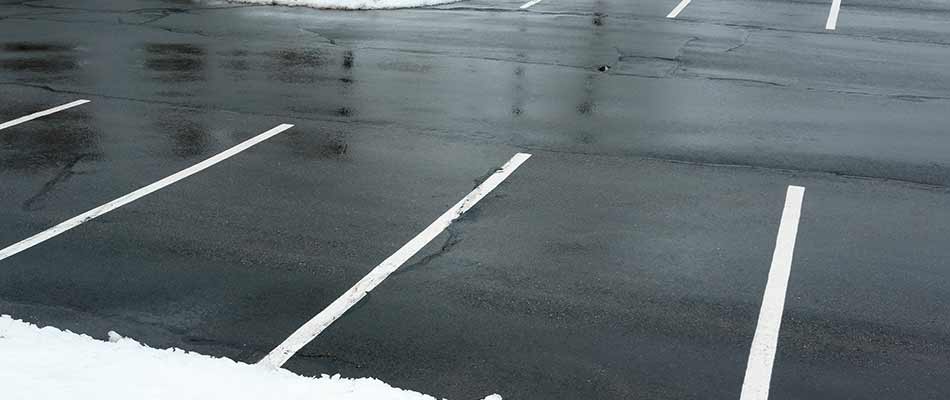 Fresh snow might be fun to play in, but not when it's covering your walking and driving surfaces. Snow and ice are a deadly combination that attributes to most slip-and-fall injuries in the winter season. Plus, most businesses are liable for any incidents that occur on their property, and customers getting hurt and seeking reparations for damages is never good for business.
Our snow removal equipment is safe to use on walkways, sidewalks, driveways, and parking lots, so there's no risk of these surfaces being scratched or scraped. We also apply a deicing treatment after all the snow is plowed away to prevent ice from re-forming. Our crew does both salt and liquid deicing treatments, including calcium chloride.
---
Does your home or business need a full-service lawn and landscape company? The Big Lakes Lawncare team is eagerly awaiting your call!
Don't keep wasting your personal time doing outdoor chores that can be easily done by a professional team. Big Lakes Lawncare is a local, full-service lawn and landscaping company serving residential and commercial properties in Warren, MI, and nearby eastern counties.
Call us today at (586) 200-0855 to have a team member explain more about our various services. We look forward to caring for your lawn and landscape!