Top-rated lawn care and landscaping for Rochester Hills, MI, and the surrounding areas.
We create new landscape beds, install sod, trim shrubs, and much more.
About 30 minutes from Detroit, the city of Rochester Hills, MI, has many area parks and attractions such as Meadow Brook Hall, Bald Mountain State Recreation Area, Paint Creek Trail, and more.
Throughout the Rochester Hills, MI area and surrounding cities, our company provides top-rated lawn care and landscaping services such as new landscape bed installation, sod installation, shrub trimming, and more.
---
Our Lawn Care & Landscape Services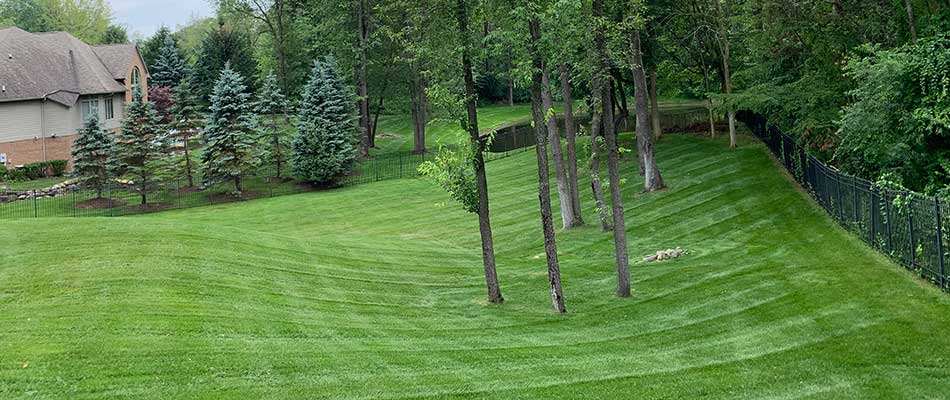 Over the past few years, our company has quickly grown to be one of the area's leading lawn care and landscape companies in Rochester Hills and the neighboring cities and townships. Learn more about the services we provide:
---
Need a full-service lawn company in Rochester Hills, MI? Contact us for an estimate.
In Rochester Hills, MI and the surrounding cities, we are a full-service lawn and landscape company serving residential and commercial properties. If you need a new lawn company, contact us at (586) 200-0855 for an estimate.