We provide lawn and landscaping services for homes and businesses in Eastpointe, MI.
Our services include lawn care, lawn maintenance, pest control, and more!
The city of Eastpointe, MI is located in Macomb County. It is known as the "Gateway to Macomb County' because it is situated on the southern part of Eight Mile Road, which separates Macomb and Wayne counties. There's a lot to see in this quaint city, like the Michigan Military Technical and Historical Society Museum, where you can learn about the brave citizens of Michigan who served in the military from World War I all the way up to the present.
Eastpointe, MI is a beautiful community where streets are lined with fantastic brick houses. Our crew at Big Lakes Lawncare is glad to help property owners in Eastpointe, MI maintain this beauty by improving the curb appeal of their homes and businesses with our lawn and landscaping services. We are skilled at cultivating healthy lawns, keeping their landscapes looking fantastic, and helping them tackle problems with invasive pests.
---
Improve your lawn's health and appearance with our lawn care and maintenance services.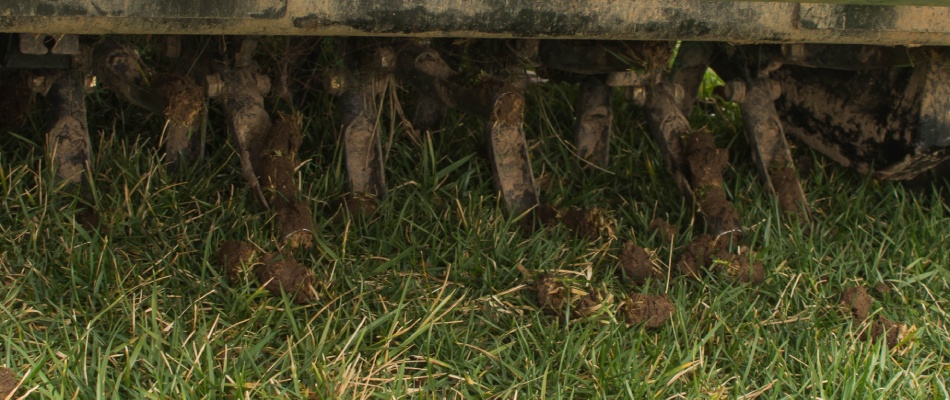 Our crew at Big Lakes Lawncare offers top-of-the-line lawn care services to help your lawn in Eastpointe, MI thrive throughout the year. We will nourish your grass with nutrient-packed lawn fertilizers and eliminate nutrient-thieving weeds to keep your turf healthy. We also offer an aeration service to loosen any compacted soil on your property to make it easier for nutrients to reach the roots of your grass. If your lawn is looking bare or patchy, you can take advantage of our overseeding service to fill in those areas with new grass.
Lawn maintenance is also crucial to maintain the pristine appearance of your turf. We will mow your grass and remove debris and thick leaf piles, so your lawn looks manicured and appealing. We offer the following lawn care and maintenance services:
---
Our Landscaping Services Include Shrub Trimming, Mulch Installation, Annual Flower Installation, & More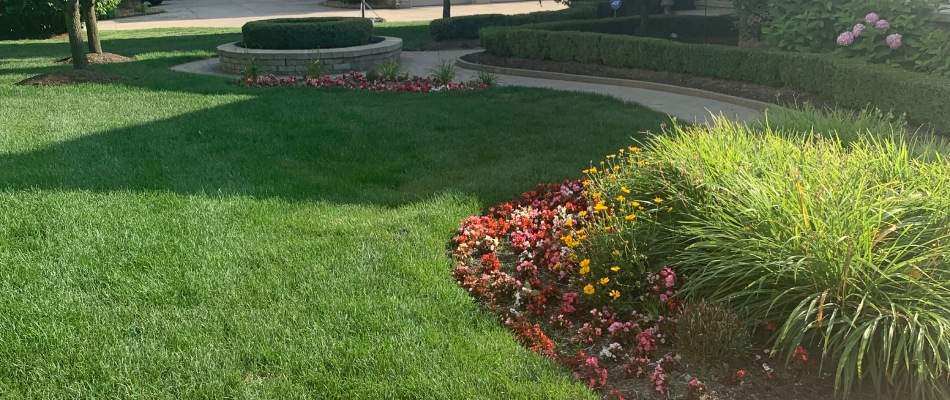 Keeping your landscape pristine can improve your curb appeal. Our crew can spruce up your landscape by keeping your shrubs neat and installing mulch to ensure your landscape beds look polished. If you have landscape beds that are in need of a pick-me-up, we can renovate them to revitalize their appearance. We can also install sod to give you an instantly green lawn! Here are the landscaping services we offer:
---
Keep your property free of pests with our pest control services.
Pests have no place on your property. Our crew can treat your home or business in Eastpointe, MI with effective pesticide treatments to target invasive pests such as fleas, ticks, mosquitoes, crickets, spiders, cockroaches, and more. Your lawn should also be free from damage-causing pests like grubs, European chafers, sod webworms, and more. We offer the following pest control services:
---
We provide commercial lawn and landscaping services.
You'll want your commercial property in Eastpointe, MI to always look its so that you give a great first impression to your customers. We provide the following commercial lawn and landscaping services:
---
Give us a call today to schedule our lawn and landscaping services.
Our crew at Big Lakes Lawncare offers professional lawn and landscaping services to commercial, residential, and HOA properties in Eastpointe, MI. With our unmatched attention to detail and commitment to delivering outstanding results, you can rely on us to transform your property. If you're ready to take your home or business to the next level, give us a call today at (586) 200-0855 to schedule any of our lawn and landscaping services.